Top 5 Travel Destinations Famous Authors Would Recommend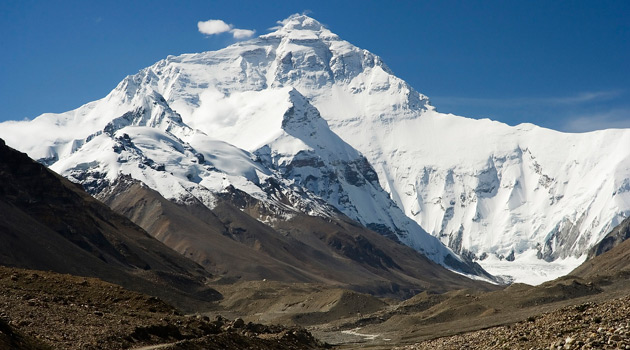 Normal travel guides are very useful if you want to find out about famous attractions and museums, but if you are looking for an adventure, it can be more useful to take your travel recommendations from the places that inspired some of our toughest and most well traveled authors. Following in the footsteps of these authors, and their characters, can give you a taste of the places that shaped their writing.
1. Herman Melville: Nantucket
Nantucket might seem like a quaint seaside destination, but you only have to read Herman Melville's Moby Dick or watch the upcoming film In The Heart of the Sea showing the horrific real life story that inspired it to understand why this is a place that required real toughness in its inhabitants. The weather might be pleasant in summer, but the winter winds are harsh, and the islanders used to spend years at sea risking their lives on whaling expeditions.
2. John Steinbeck: Road Trip
John Steinbeck is another author who might inspire you to see more of the US. You might head to California like the family in Grapes of Wrath if you want to experience the tough world he describes in his novels, but the best travel recommendation to take from his work is probably the idea that in order to know a country, you have to get out there and see it for yourself. Long after he had become a well-known author, Steinbeck felt he had gotten out of touch with America and wanted to get to know his country again before he died, so he packed himself up in a custom-built camper truck and just started driving. He described this solo trip, taken with just a dog for company, in his non-fiction book Travels with Charley.
3. Ian Fleming: Jamaica
You can find Bond related locations in most parts of the world, whether you are following his trail through the markets of Istanbul in Skyfall, chasing his Aston Martin through the tunnels near Lake Garda in Quantum of Solace, or simply passing the MI6 headquarters in London, but if you want to see where it all began, there is no better location than the Caribbean home where author Ian Fleming wrote many of his James Bond books.
Fleming is an interesting character in his own right, having been involved in plenty of secret operations during the Second World War. You can visit his home, Goldeneye, which was also owned by Bob Marley at one point, near what is now known as James Bond Beach in Oracabessa, Jamaica. If you know your Bond, you may be able to spot some of the locations where scenes were filmed nearby for Live and Let Die and Dr No.
4. Ernest Hemingway: Wherever The News Takes You
Hemingway was a particularly well traveled author, largely due to his work as a foreign correspondent, so there are plenty of options if you want to trace his footsteps around the world. If you really want to take his approach to travel as inspiration, however, and you are not worried about taking risks, all you need to do is turn on the news and look for a location that seems exciting.
A less dangerous approach to Hemingway inspired travel might take you to the places he visited and wrote about, including World War I Italy as described in Death in the Afternoon, Montparnasse and the Latin Quarter of Paris from The Sun Also Rises, and the Turkish city of Smyrna which he watched burn during the Greco-Turkish War.
Hemingway also lived for some time in Spain, an ideal location for aspiring writers or adventurers to look for new experiences. It features in many of his short stories and the novel For Whom the Bell Tolls. He even traveled extensively in Africa, where stories including the Snows of Kilimanjaro are set, although he also spent time living in locations like Key West, Florida, which helped inspire The Old Man and the Sea, a story that is reminiscent of Melville's Moby Dick.
5. Heinrich Harrer: The Himalayas
Another author who had some adventures of his own was Heinrich Harrer, a mountaineer who escaped an internment camp in India during the Second World War and made his way up through the Himalayas into the then almost completely unknown country of Tibet. His book about the experience, Seven Years in Tibet, describes not just his escape and the difficulties he had trying to convince the Tibetans to allow him to stay, but also the unique and previously unexplored culture he found in the mountains.
Unless you're an experienced mountaineer like Harrer, you won't be able to follow the route he took up the Eiger as described in The White Spider, but you might be able to make the crossing from Nepal, visit Lhasa, or even join a trek to Everest base camp