Top 5 Used Cars That Are Sure To Put A Smile On Any Enthusiast's Face
Before making the decision to purchase a new car, there are several questions you need to ask yourself. Perhaps the most important one is whether it needs to be a "brand new" car at all, as a car tends to depreciate pretty substantially in the first few years of ownership.
Instead, you might want to consider finding a used car that offers more bang for the buck than a new one, while saving some much-needed cash in the process. Below are a few car deals that will be good on your pocket and still satisfy your needs:
1. Ford Mustang GT
There's no question that the new Mustang GT is one of the best muscle cars around. But if you can't quite swing the $50K price tag, consider one from the previous generation. The 2013-14 Mustang GTs are going for dirt cheap, with low mileage examples for as little as $20K. Spend some of that money you saved on mods, and pocket the rest!
2. Volvo S60 R
If you're looking for a race car in sheep's clothing, look no further than the Volvo S60 R. With so few of them out there, you're bound to stand out from the crowd with your unique ride. You can only get one with a manual, but honestly it's more fun rowing the gears yourself anyway. And it's a great asset to have for any emergency auto equity loan.
3. Honda Civic SI
The Civic SI has always been a fun ride, one that can pull double duty as a daily driver and a weekend racer. They're also very durable, have well-tuned suspensions and powerful motors, making them an excellent choice for someone who's looking for a budget ride that they can build up over time. Parts are reasonably cheap, and the sky's the limit with them.
4. Mazda Miata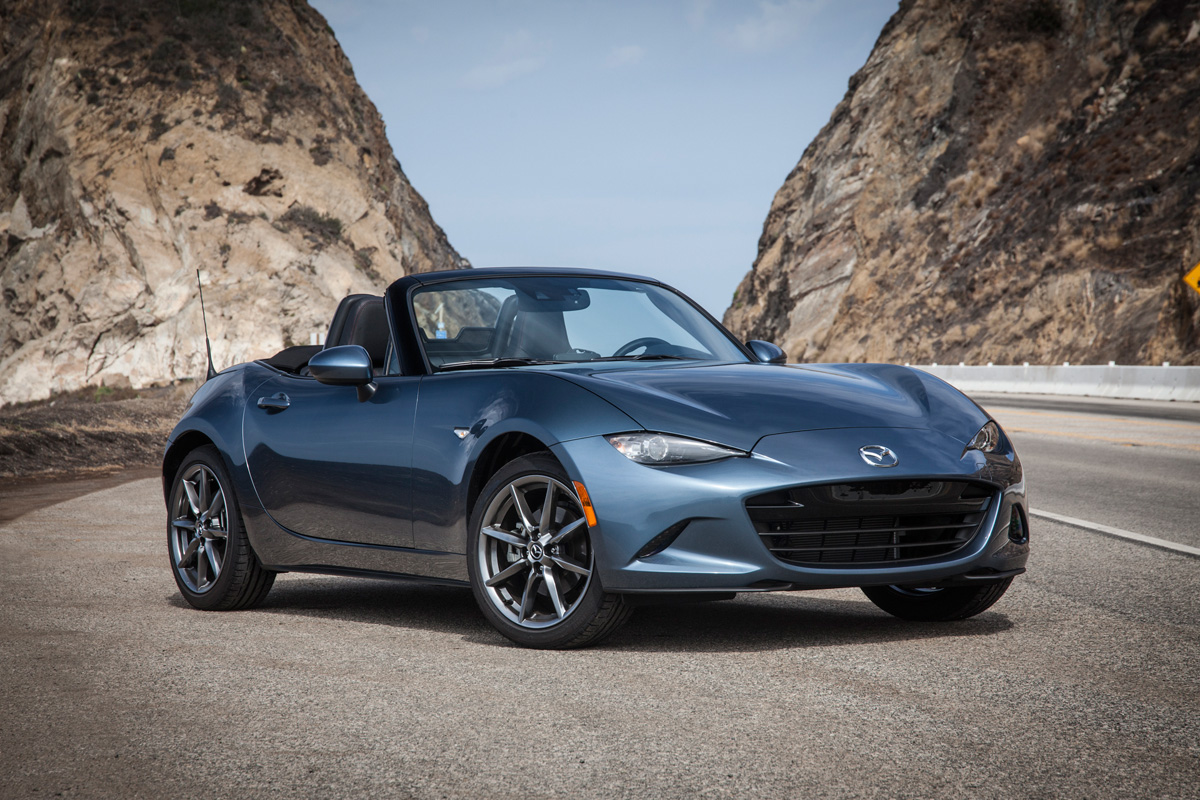 What can I say about the Miata? While new models can set you back $30K, there are plenty of used models that are super affordable. Find a well-cared for example, and prepare for the ride of your life, as these cars are SO MUCH FUN. Amazing handling (thanks to that 50/50 weight distribution), an amazing shifter, and a top that drops to let the sunlight in. If you like to keep it simple, this is the vehicle for you.
5. Saab 9-3 SportCombi Aero
Got a family, but still want to have some fun? The Saab 9-3 SportCombi Aero is just want you are looking for. Despite the fact that it's a decade old, the wagon still looks great, and they're highly reliable. They're a bit harder to find, but do the legwork and you'll be rewarded with a great car that you'll look forward to driving each and every day.
With all of that said, the outward appearance should not be a significant factor when getting a car. Some may look good at first glance, but not nearly as good when you peek inside. Beware of shocking cheap used car from strong brands; they are cheap for a reason, which will end up being a more significant liability than it should be. And if the CarFax brings up a salvage title, that's something else to consider. You can get the salvage value of your vehicle and see how much of a discount it offers over a "clean" car.
Take a good look at your finances too and set a reasonable budget putting into consideration all the factors that come after purchase like insurance and maintenance. Good luck!