Top Things To Do And Enjoy When Visiting New York City
One of the most famous cities in the world, New York City is a bustling metropolis of sights, culture, and things to do. With so much to see and do, a visit to New York City is exciting and thrilling but can also be overwhelming.
As the old stereotype goes, New York will eat you alive—and it will, if you don't know what you're doing. The city is massive, and the streets and sidewalks are always alive with cars and foot traffic. The maze of city streets connecting and intersecting with one another, brimming with storefronts, eateries and even Fortune 500 companies, can all be a hectic ride for an outsider.
All that said, you may want to ditch the cash, and start comparing credit cards now. New York is the last place you'd want to whip out a wad of cash, plus swiping (or tapping) a credit card is incredibly convenient considering how easy it is to spend a budget-blowing amount eating out, checking out the sights, and perusing the diverse selection of vendors and shops. Don't worry though, if you happen to spend more than you wanted, New York is also a great place to do some people-watching.
Ultimately though, if you're looking for a fun, exciting trip, check out these can't-miss things to see and do in The Big Apple.
To Book Or Not To Book?
Before going into detail about various things to do, you should first ask yourself if you want to book your activities in advance or wing it and see what there is to do when you arrive. As with anything, the answer to this question will depend on your travel style, whether you are going as a family, and your budget. Nevertheless, a mixture of advance booking and playing it by ear will be your best bet in most instances. When it comes to booking a tour, you should first research what you want you think is suitable for your circumstances. According to ticket operator Hellotickets, you have a wide range of options when it comes to tours. These range from helicopter rides getting a bird's eye view of one of the world's most iconic skylines (mentioned later in the post) to walking tours around historic landmarks. So without further ado, let's get into some of the most exciting things to see and do when in this most magnificent metropolis.
Visit The Statue Of Liberty
Yes, this is a highly touristy thing to do, but a worthwhile one, no less. The Statue of Liberty is one of the most famous landmarks in New York, and it is a must-see. It is a symbol of freedom that welcomes immigrants from all over the world and resultantly made America what it is today. You can usually make your own way over to the island by ferry, but you should try to take a guided tour once you are there. You will learn about the history, its significance to the US, and the lives of those who made it to the illustrious shores of the new world. You should head to GetYourGuide to find out more about visiting Ellis Island and the Statue of Liberty.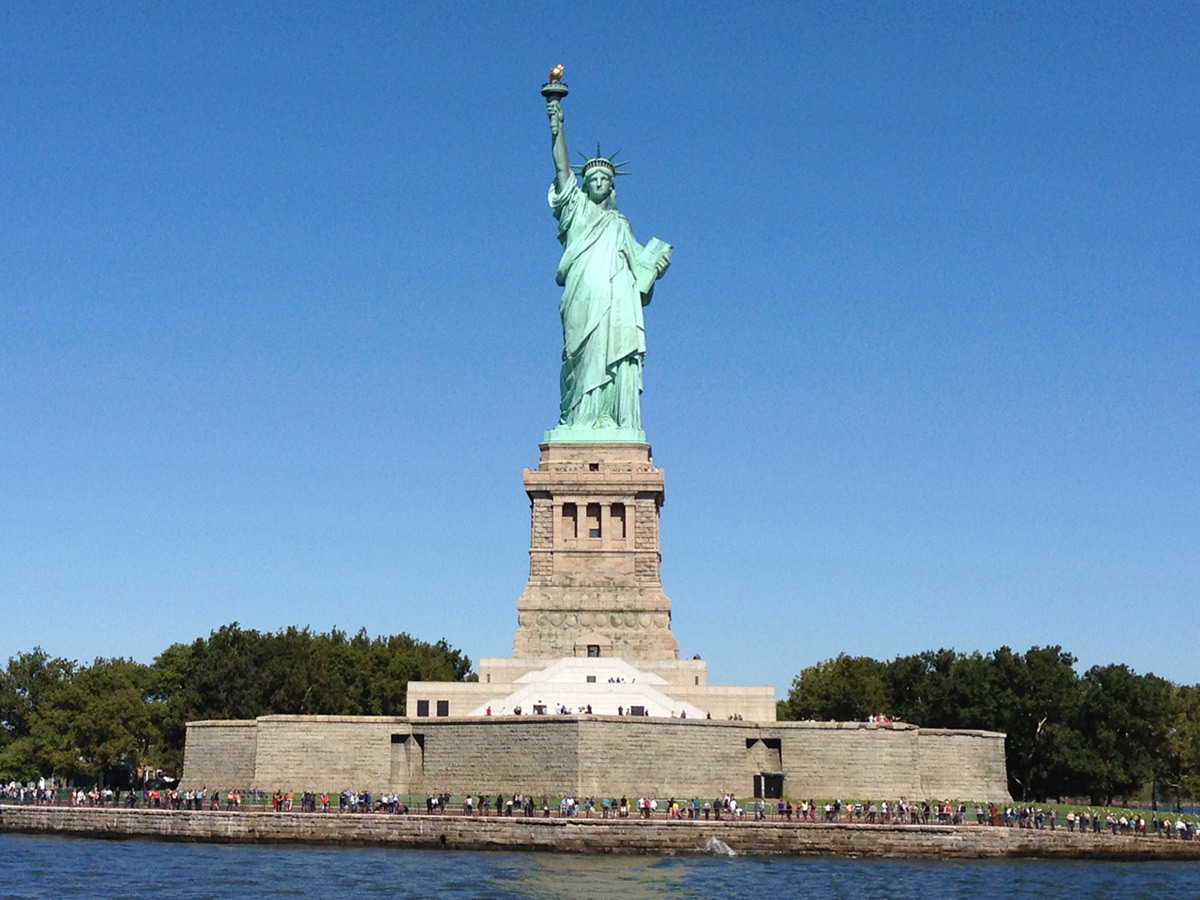 Enjoy The Metropolitan Museum Of Art
Millions of people visit the Metropolitan Museum of Art every year, making it one of the most famous museums in the world. You can find everything from ancient civilizations to modern-day art. Aside from the artworks and exhibitions themselves, you can marvel at the mixture of architectural styles that have changed over the course of decades.
Explore The Five Boroughs
When most people think of New York, it is typically the Manhattan skyline that comes to mind. However, as magnificent as that image is, New York is far more, and each part is greater than the sum of its parts. NYC is made up of five boroughs:
The Bronx
Brooklyn
Manhattan
Queens
Staten Island
Visiting each borough will enrich your travel experience because each has its own unique style. They're all very diverse and have many different attractions for visitors of all interests. The best part is that you can quickly get around using public transportation or walking.
Take A Helicopter Tour Of Manhattan
What is the best way to see the beauty of New York City? Why by helicopter, of course! The view from the helicopter is breathtaking and gives you a 360-degree perspective of Manhattan. You can also get some great photos from a perspective that few will ever experience. You have a few options when it comes to booking the tour, but it is advised to book well in advance because slots fill up quickly.
Enjoy Some Of The World's Best Street Food
Street food in New York is an essential part of the culture and history of this city, and the best way to experience street food is by walking around the city. You can find different types of food at every corner, and you can even try out something new every day! Because the city is a melting pot of cultures, cuisines, and people from all over the world, there is a diverse range of foods, from traditional ethnic cuisines to fusion dishes unique to the city and its inhabitants. Street food is a great way to try something new or enjoy local cuisine without spending too much money. You can also get your hands on some delicious snacks that taste amazing and provide you with the fuel you need to navigate the city.
New York is one of the most exciting cities in the world and is home to some of the world's most famous attractions. However, since there are so many things to see and do, you should mix guided tours with activities you research yourself to get the most from your trip.