Delta Air Lines' Flight Attendants Will Now Be Paid During Boarding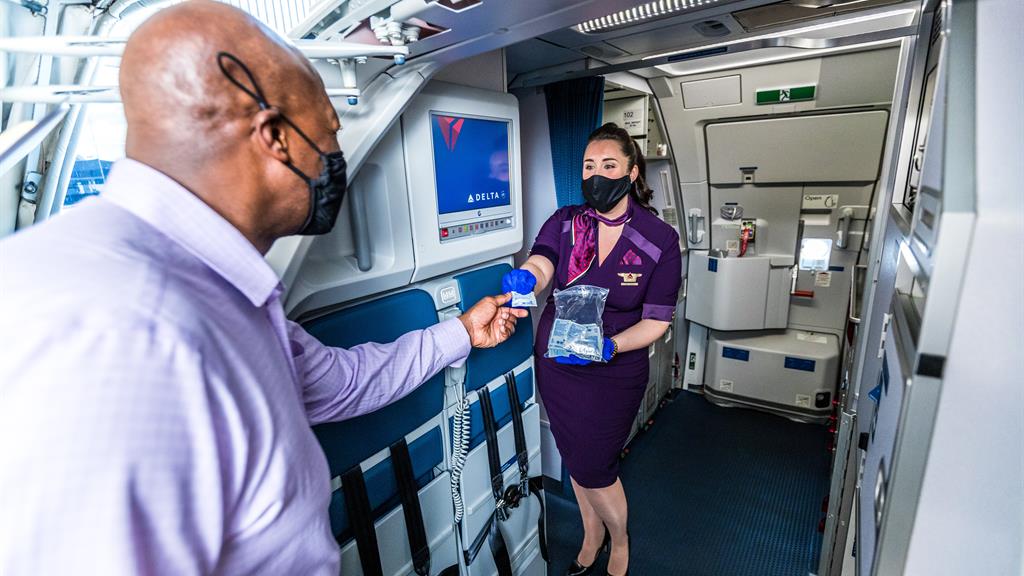 Did you know that flight attendants for U.S. airlines don't get paid until all the passengers are seated and the plane's doors close, despite the fact that they are interacting with customers, directing people to their seats, helping them to stow their luggage, and getting them ready for take-off? That's 35+ minutes of free labor for the airlines, even more if the flight gets delayed.
One flight attendant finally said enough is enough, and she started an online petition to draw attention to this issue, urging people to stand in solidarity with flight attendants who were not being paid for a major part of their role.
With nearly 170,000 signatures, this issue got the attention of Delta Air Lines, who shared in an internal e-mail to employees that they will start paying flight attendants for the time spent boarding all planes and will be based on the length of the scheduled boarding time starting on June 2. The airline said the new pay "further recognizes how important [our flight attendants'] role is on board to ensuring a welcoming, safe and on-time start to each flight."
The rate of pay during boarding is 50% of regular pay rates, and it's expected to increase flight attendants' wages by several thousand dollars a year. This new boarding pay would be on top of 4% raises that it granted to flight attendants last month.
It will be interesting to see if other U.S. carriers follow suit. That said, kudos to Delta for doing right by their flight attendants and giving them the compensation that they deserve, even if it took an online petition to get it done. I'll be sure to give Delta first consideration when I'm planning my next trip for sure.