Turn Up The Heat This Valentine's Day With Lingerie From Montelle Intimates
Valentine's Day is right around the corner, and it's the perfect occasion to buy your significant other some fancy lingerie that will have her feeling sexy and desirable. Get it right, and she'll only be too happy to model her new outfit for you, with those dinner plans all but forgotten. Sounds like a pretty great Valentine's Day, don't you think?
Of course, you need to be mindful of your girl's style when lingerie shopping, so you don't end up getting her something that's too risqué, uncomfortable, or ill-fitting. Otherwise, you'll get a half-hearted smile from her (if you're lucky), and that expensive outfit will be tucked away in a dresser drawer, never to be seen again.
Simply put, if she has never expressed interest in corsets or crotchless panties before, and you don't think she would appreciate a French maid outfit, err on the side of caution and go with something that's both comfortable and sexy. After all, if the outfit you get her is comfy, she'll be apt to wear it more often, which is a win-win for everybody.
Montelle Intimates offers up an amazing collection of bras & panties, lingerie and sleepwear, with sizes for everyone, no matter your girl's bust size or body type. They understand what's most important for women, so they design for fit, support and comfort first, and then add the beautiful fabric, color and pretty feminine details.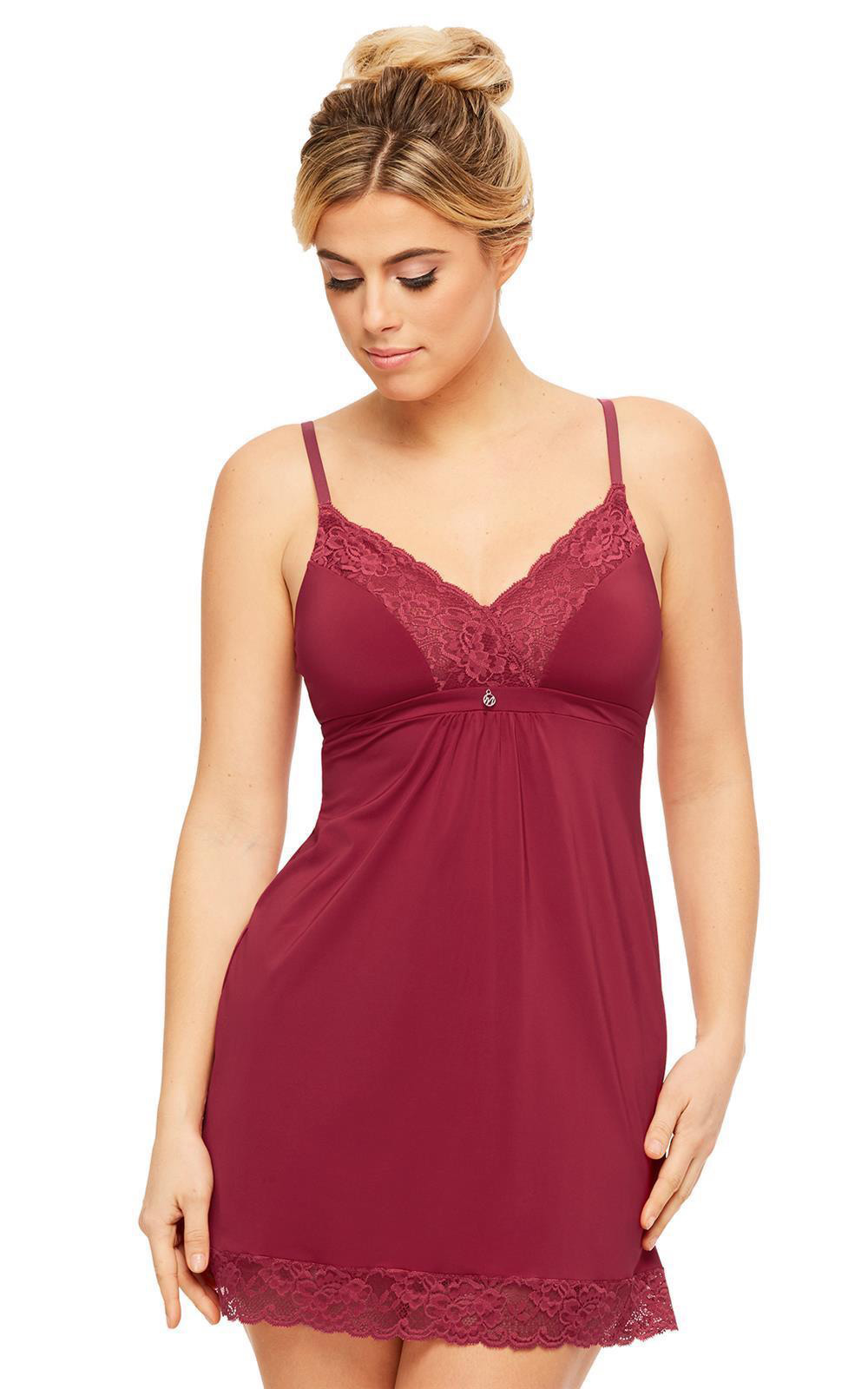 If you're not sure what to get your girl, start by checking out their By My Valentine collection, which features a nice selection of sexy options, including babydolls, chemises, bodysuits, bras, panties, and garter belts, available in a myriad of beautiful colors.
Recently, I got my wife a Montelle Intimates Bust Support Chemise, and she absolutely LOVES it. The cut is extremely flattering, the ultra-soft microfiber material is smooth yet durable, and bust area is double lined to enhance the boobs and offer support, hence the name.. So many outfits lack in this all-important area, so it's nice to see the attention to detail here.
She loves wearing it so much (and I love seeing her in it) that I might pick up another one for her. But this time, I'm thinking about getting her the After Dark Chemise, which offers a little see-through action while keeping it classy. 🙂
Hopefully you'll be able to find that perfect gift for your girlfriend/wife that will help to spice things up this Valentine's Day and leave both of you with big smiles on your faces.
Good luck!