Vashi Dominguez's Top Five Gifts For Every Occasion
Finding ways to say I love, admire and care for you can often be an overwhelming experience. The pressure of wanting to get the perfect gift to explain one sentiment if not all three, can often leave men feeling very nervous and without a clue on where to start. With so many possibly choices available, celebrity jeweller and founder of Vashi.com, Vashi Dominguez has narrowed down the search and put together a guide on his top five gifts for a special someone for every occasion. And what better way to express those emotions than buying a girl's best friend? That's right, diamonds and lots of it, all from as little as £299.
Birthday
Nothing beats royalty than a pair of pearl accessories. Make your loved one feel like a queen on her birthday with a pair of glimmering pearl diamond earrings.
Diamond and Freshwater Pearl Earrings in 18k White Gold- £299
Congratulations
If celebrations are in order, why not say congratulations with a beautiful diamond pendant. Pendants are a perfect way to show your affection and admiration especially as it sits so close to the heart.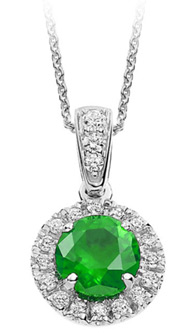 Diamond and Emerald Pendant in 18k White Gold – £599
Engagement
Buying an engagement ring goes far beyond purchasing a symbolic piece of jewellery. Not only does this delicate accessory represent love, friendship and commitment, it's also a flawless symbol of individual style that will sit with your loved one for infinity.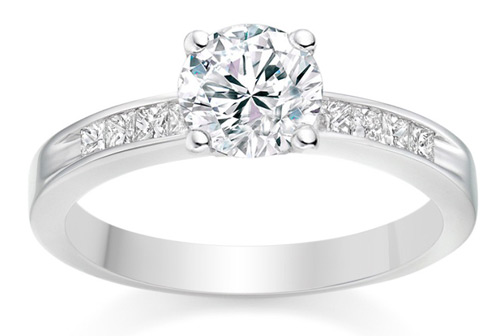 Round Cut 0.52 Carat Side Stones Engagement Ring in 18k White Gold – £1,442
Anniversary
There's no better way to shower and remember the joyous time shared together with a loved one than buying a dazzling diamond tennis bracelet. Show your love and appreciate with a beautiful timeless gift that will have your beloved gleaming from years to come.
Just Because I Love You
The magical three words say it all but why not go the extra mile and show your love with a pair of diamond drop earrings. The show stopping diamond accessory can be worn in every setting from a night out to a romantic meal for two.
0.15 Carat Diamond Drop Earrings in 9k White Gold – £329
Visit Vashi.com to check out more of Vashi's gifts for every occasion.