William Henry: Bold Men's Jewelry Worn With Style By Hollywood's Elite
For over 15 years, William Henry has focused on bridging the gap between luxury accessories and functional tools. From money clips to pocketknives to writing instruments and more – style is never jeopardized for practicality (or vice versa). Instead, William Henry always finds a way […]

Disclosure: This post contains sponsored material but all opinions are my own.
For over 15 years, William Henry has focused on bridging the gap between luxury accessories and functional tools. From money clips to pocketknives to writing instruments and more – style is never jeopardized for practicality (or vice versa). Instead, William Henry always finds a way to merge the two worlds together flawlessly.
Over the past year, William Henry has expanded their line of men's jewelry, which has captured the attention of some of Hollywood's leading men, including Jared Leto, Chris Pine, Harrison Ford, Laurence Fishburne, Brad Pitt, and more.
So why has William Henry developed a cult celebrity following? It's simple. Just take a look at their pieces – they are unlike anything you've ever seen before. The way the brand seamlessly blends natural materials, precious metals and gemstones, and state-of-the-art alloys is what makes William Henry's jewelry stand out. Most of their creations are offered in limited quantities, and the use of exotic materials (including petrified dinosaur bone, fossil Woolly Mammoth tooth, and hand-forged Damascus steel) make every piece truly unique!
While you might not have the acting chops to make it in Hollywood, you can at least look the part with some of these bold pieces.
If you're looking to make a daring, yet extremely refined statement, check out some of these unique pieces: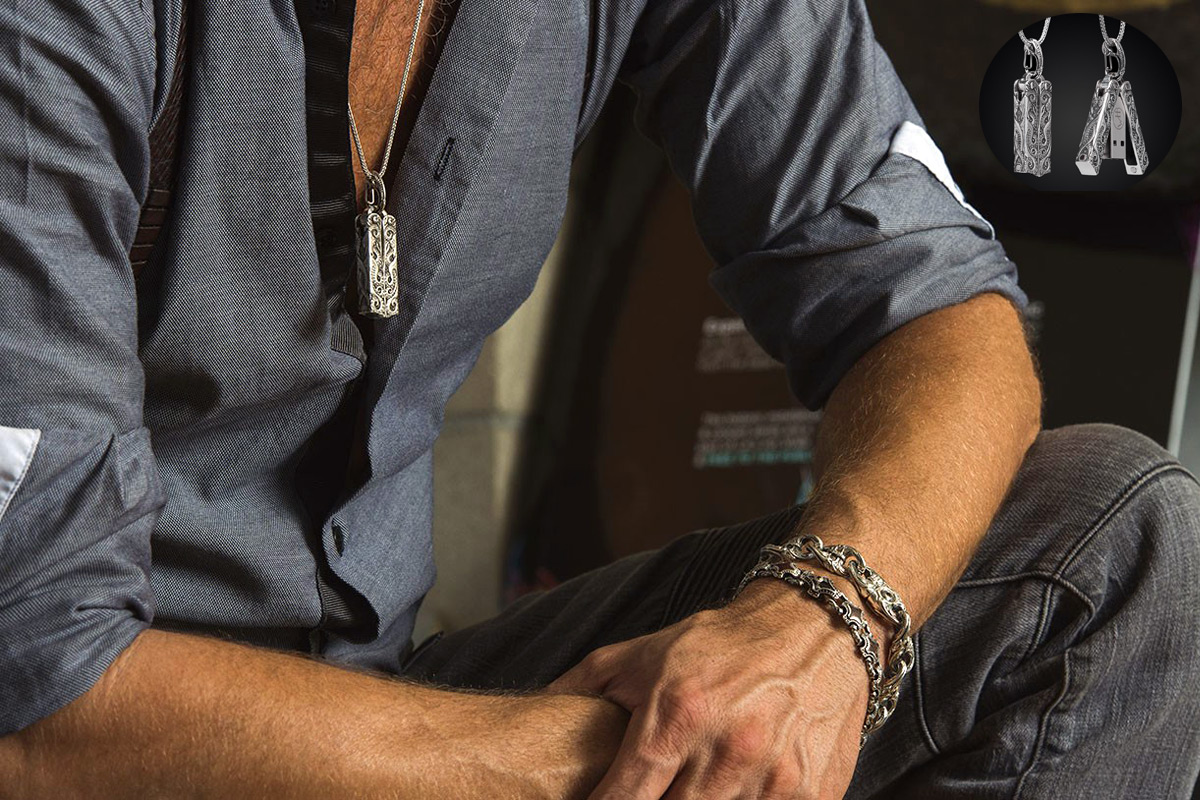 The Tellaro sterling silver pendant is engraved with intricate designs, and is modeled on the classic butterfly knife design, which houses a concealed 64GB USB flash drive. Micro magnets keep the pendant securely closed, and a quick release mechanism makes taking it on and off a breeze. ($750)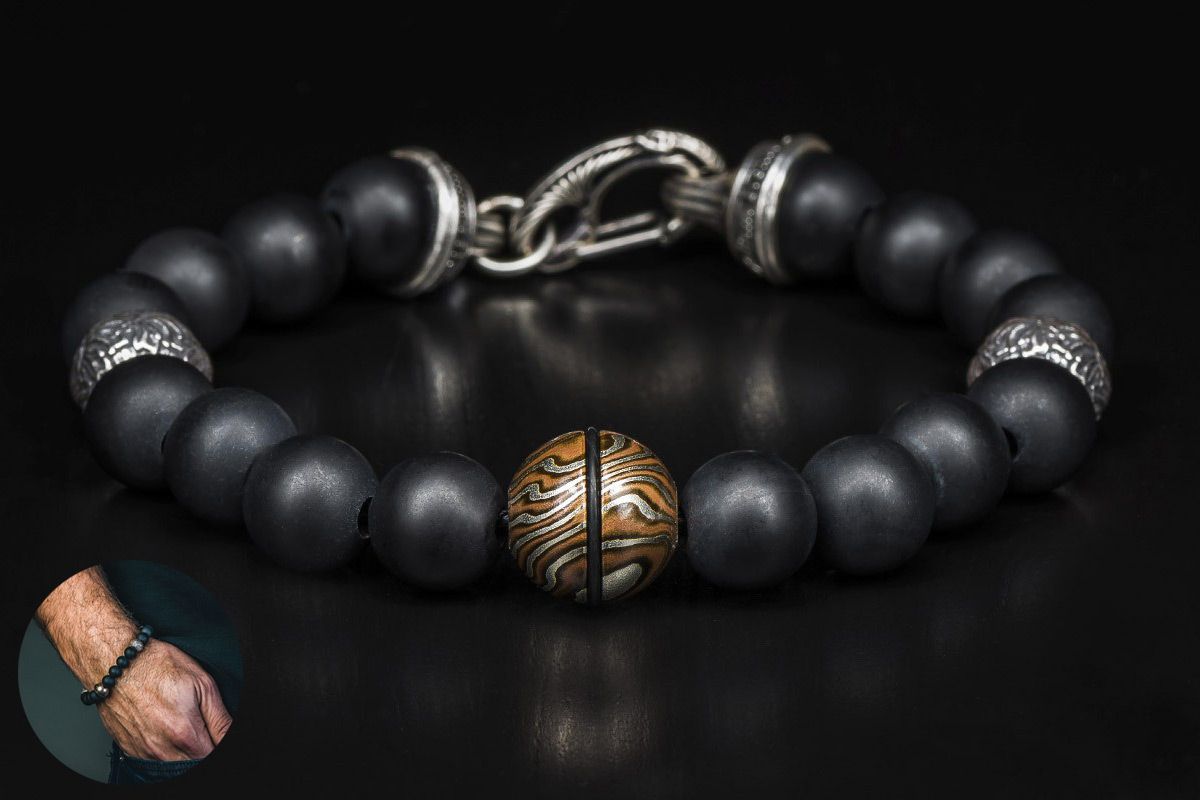 The Sensei might look like an ordinary bracelet at first glance, but look closer at that center bead. It's been specially crafted using the Japanese metalworking process known as Mokume-gane. This 'wood grain metal' look is achieved by fusing layers of brass, copper, and nickel silver. It really is something else. ($450)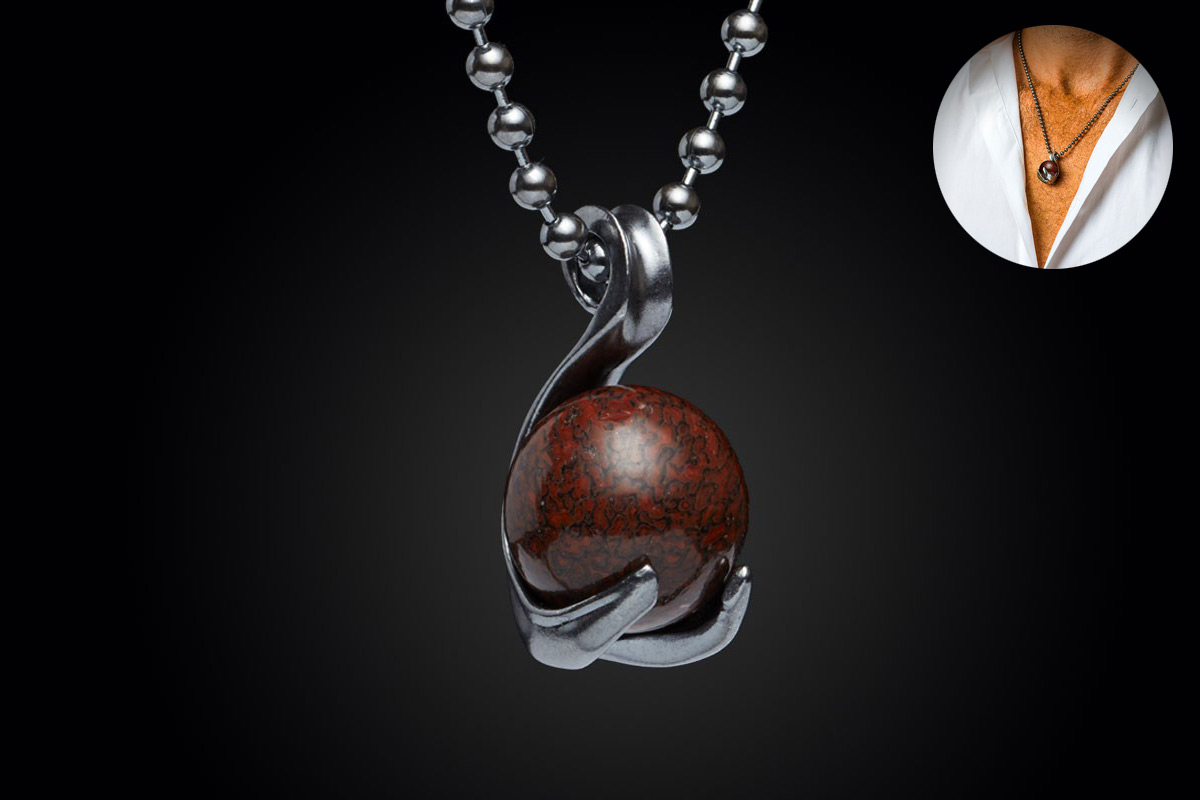 The Regal Swan is a stunning necklace that defines bold elegance. A beautiful dark sterling silver swan motif grasps a custom bead that's fashioned from 100 million year old fossil dinosaur bone! The bead is held in place securely but still allows for full range of motion. ($395)
As you can see, William Henry sets itself apart with bold and inspired men's jewelry pieces that truly make a statement. So, if you're ready to up your style game for 2017, check out William Henry's men's collection!