Limited Edition NOBLE Denim Jackets Aged in Bulleit Bourbon Barrels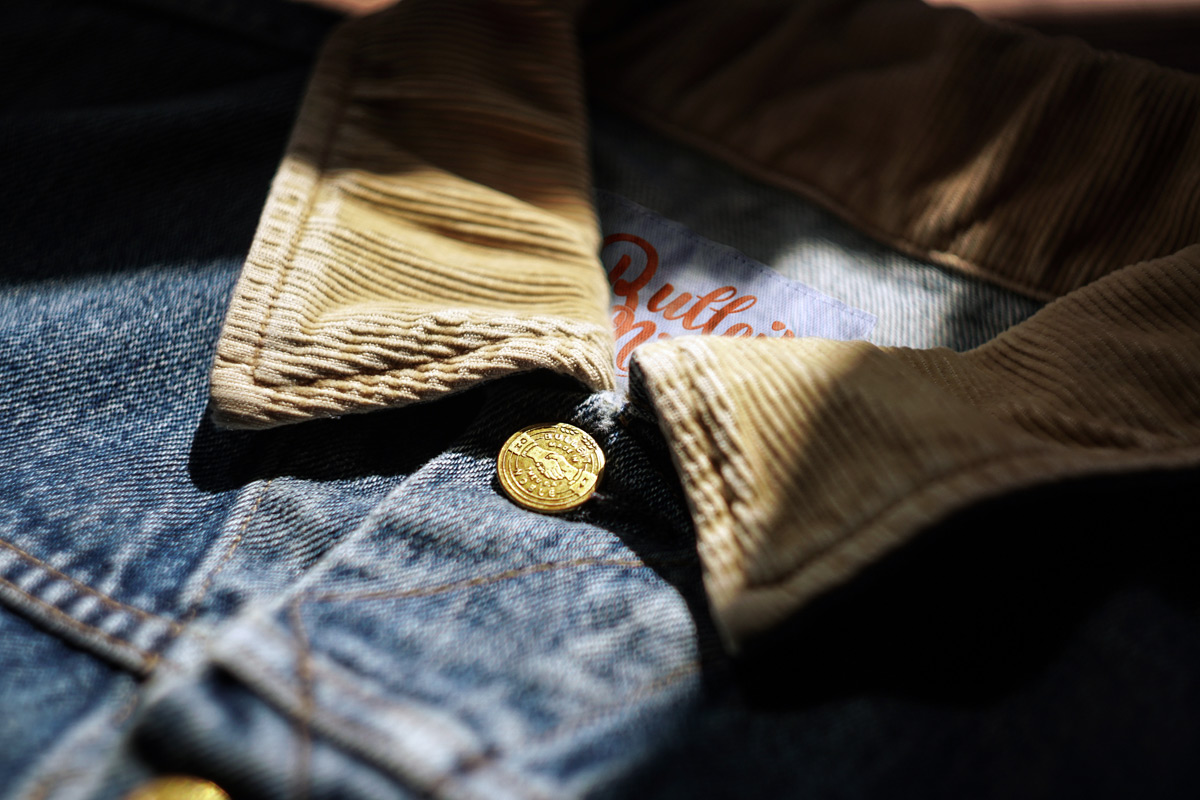 Small-batch denim producer NOBLE Denim and American spirits company Bulleit Bourbon have once again teamed up, building on their partnership that began with barrel aged jeans in 2014. This time around, they're doing a series of NOBLE jean jackets aged in Bulleit barrels. Introducing the Bulleit x NOBLE jacket.
NOBLE Denim set aside six barrels, half-filled with five to seven-year-old Bulleit. They then placed the jackets in the barrels for an extended period of time. Part of the surprise is the result. The liquid ages the fabric in all sorts of mysterious ways and will continue to do so as the jacket is worn and broken in. Photos don't really do the jacket justice, but it's absolutely gorgeous in person!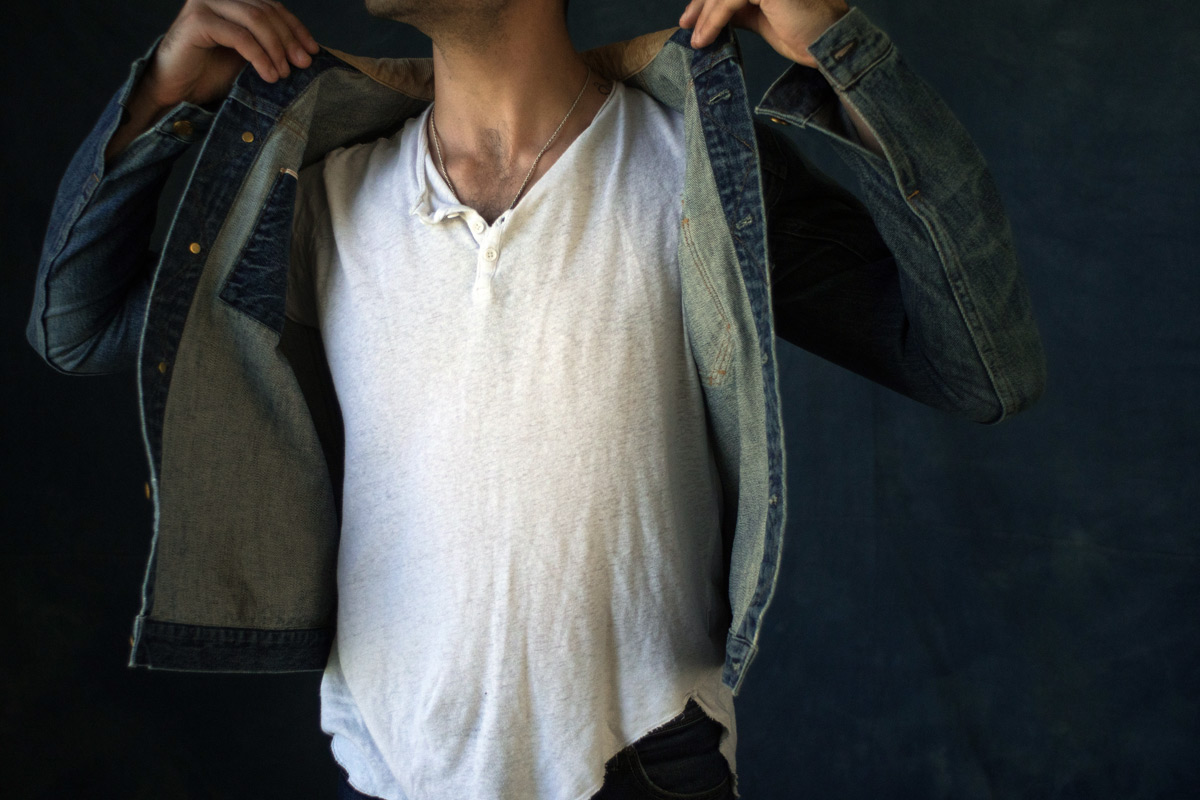 The Bulleit x NOBLE jacket is modeled after the classic vintage trucker jackets from the 70's, with a corduroy collar and faded wash. Each jacket is cut and sewn in the USA out of 13.5 oz washed denim from Cone Mills White Oak, and features collaborative details such as co-branded tag and buttons, a barrel-aged corduroy collar, and a Fort Lonesome chain stitch embroidered patch. Jackets are true to size.
To celebrate the launch, Bulleit and NOBLE teamed up with indie-rock band Houndmouth to record exclusive session videos incorporating the Bulleit x Noble Denim Jacket and, of course, Bulleit cocktails. The sessions were captured in Bulleit's historic Cooper Museum next to their rick houses, and you can watch them here.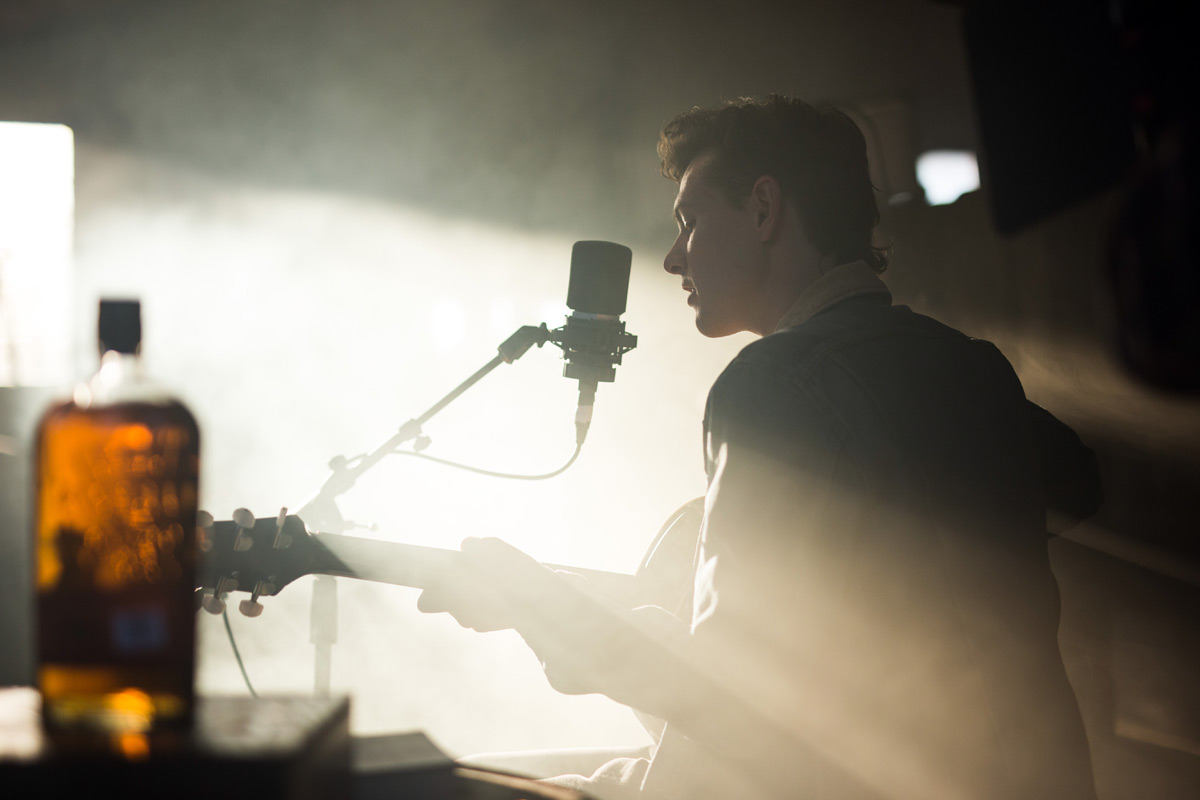 The Bulleit x Noble Denim Jacket retails for $285 and can be purchased from NobleDenim.com, as well as in very small runs at Manready in Texas, Tanner Goods in Portland, and at the Pop Up Flea in New York City.
Be sure to grab yours fast, as these will last about as long as a bottle of Bulleit on a Saturday night.