Flaviar Is A 21st Century Speakeasy Club In Your Living Room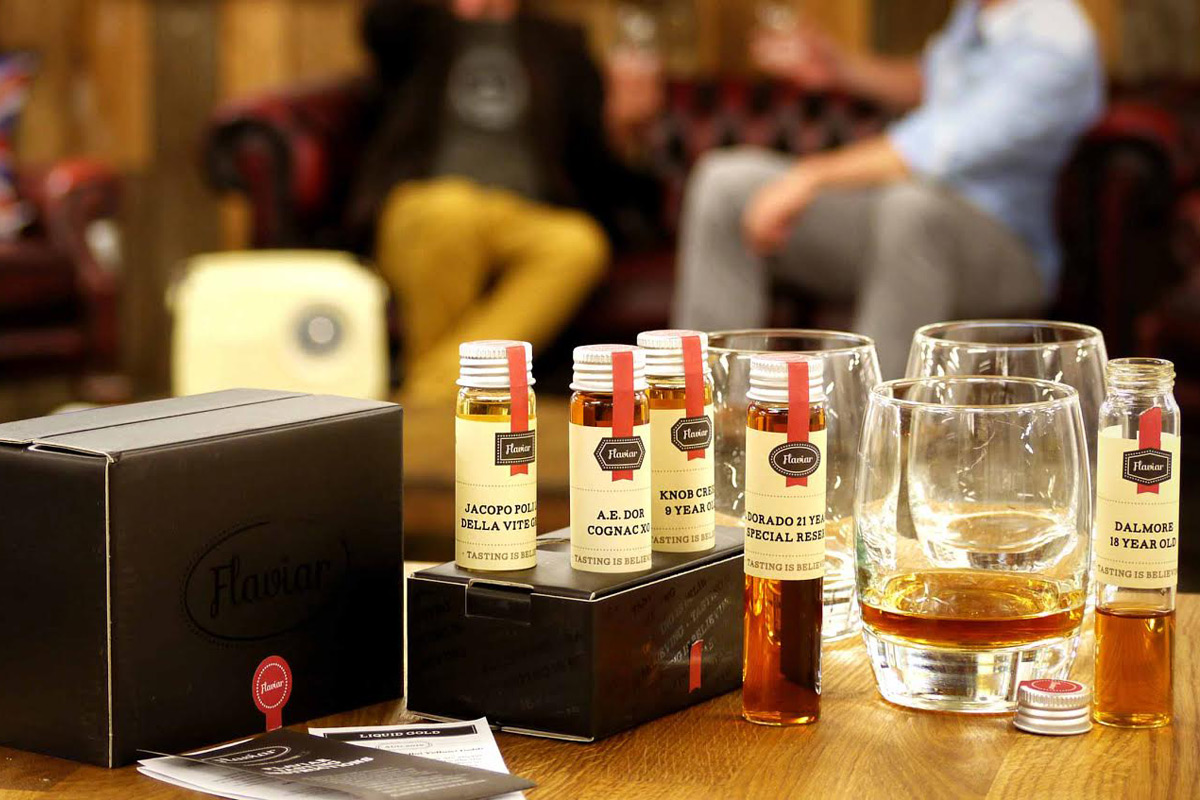 As you probably know, subscription box services like Birchbox, Truck Club and ipsy are HUGE right now, and why not? Everyone wants to try new things, but nobody wants to waste their hard earned money on a product that they're not 100% sure about. That's the beauty of these subscription boxes, they give you a chance to try out new and unique products each month without breaking the bank.
Flaviar is a fine spirits "club" that works in much the same way as the above-mentioned brands, giving fellow spirits enthusiasts a way to experience an ever-changing collection of craft and premium spirits from across the globe, expertly curated from over 15,000 bottles of whiskey, bourbon, gin, cognac, rum and other spirits. Because lets face it, there's nothing worse than wasting $30+ on a full-size bottle that you end up hating.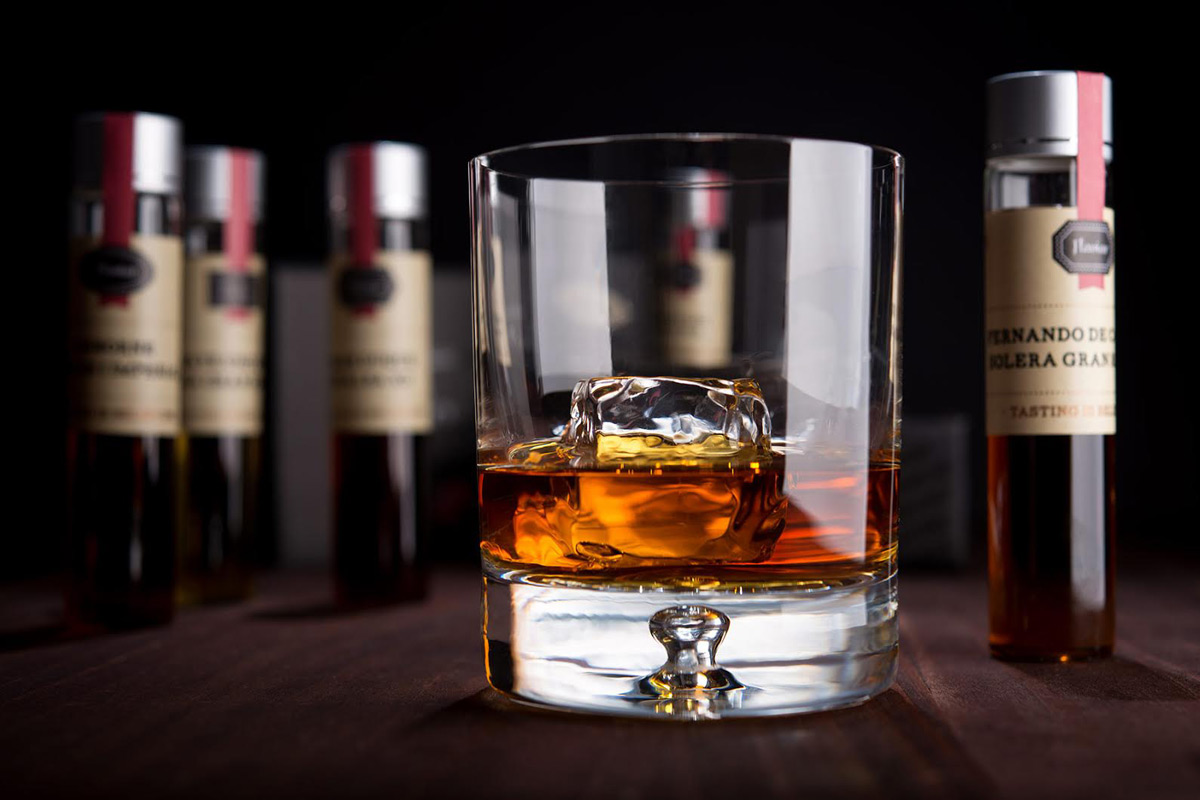 Every quarter, members receive a complimentary Tasting Box that comes with a selection of drinks, tasting notes and instructions on how to taste. They pick the drinks to showcase the flavor range of each category, allowing you to develop your own personal taste and make the right purchases. Members can comment on and rate spirits on the Flaviar website or in the app, gaining valuable insights in the process and sharing their thoughts with the community.
What most people don't realize is that there are still many great spirits out there that the average person has trouble getting their hands on. Most bars and liquor stores carry only 10 to 50 bottles on average, with Jack and Johnnie always in the forefront. Flaviar strives to offer its members access to an ever changing offer of interesting and exclusive items, including craft, big brand and private bottlings.
In addition, once a month, the Flaviar Vault opens to reveal extremely rare and hard to find spirits, available only to Flaviar members.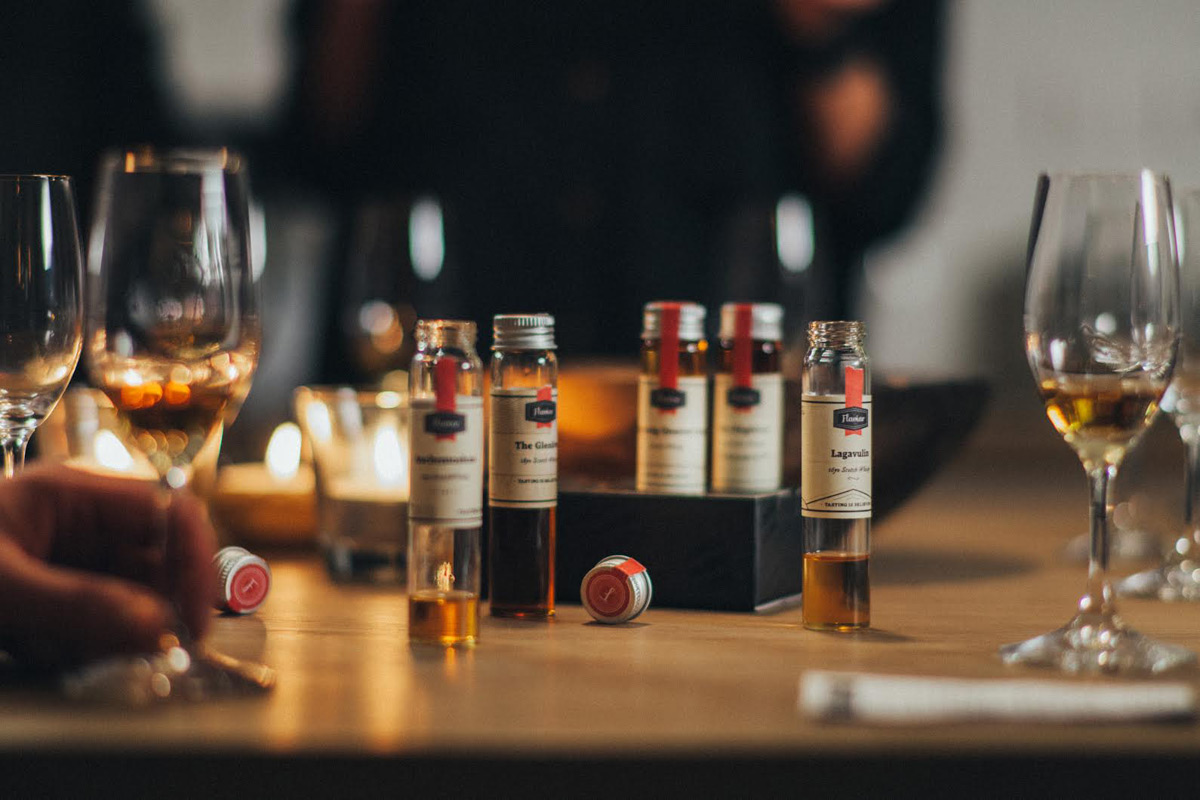 Membership is a very reasonable $20 per month (billed quarterly). When you consider what you're getting for that price (the complimentary quarterly Tasting Box, access to hard-to-find spirits and private bottlings, live member events, free shipping, and more), it's really quite a steal. If I didn't already get tons of alcohol sent my way (perks of being a "booze blogger"), I'd totally sign up for this myself.
So what do you say? Are you ready to make your home bar the best bar in town? Then sign up for Flaviar today, a speakeasy subscription service for fine spirits enthusiasts!