Volkswagen Wants To Be A Top US Brand: Here's The Plan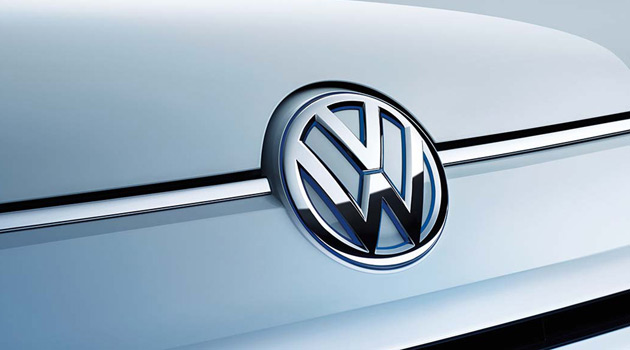 While many US consumers know and love the Volkswagen brand, VW isn't one of the top brands in the US automotive market by any measure. In terms of sales, VW only captured 2.6% of the US automotive market in 2013. That's slightly less than niche automaker Subaru (2.8%), and a far cry from Nissan (7.3%), Honda (8.7%), or Toyota (12.2%). If we look at consumer brand perceptions rather than sales figures, VW is decidedly average according to Consumer Reports.
Yet despite their small market share and average brand perception, VW has plans to become one of the biggest brands in the US car market. How, you ask? That's the $7 billion dollar question.
Growth Begins With Investment
Volkswagen's stated goal to increase their sales of VW and Audi brand vehicles to 1 million units a year by 2018 — that's about 76 percent more than last year's sales.
While Audi is growing very nicely (sales increased 13% in 2013), Volkswagen has lost ground. Sales of their flagship sedans, the Passat and the Jetta, both fell in 2013 (about 6% and 3% sales declines respectively). Considering how much vehicle sales grew in 2013, even a small loss in sales volume is big step in the wrong direction.
To stifle this loss of sales, VW has announced some major investment plans totaling $7 billion dollars, including:
VW is adding a new mid-size SUV to their line-up, based on the Crossblue concept vehicle seen at this year's Detroit Auto Show. The new SUV is intended to compete with the Ford Explorer and Toyota Highlander.
VW is bringing back the Phaeton, an uber-luxury sedan that should act as a "halo" car even if it doesn't generate a lot of sales.
VW will work to increase the speed at which new models are developed and existing models are updated. We can take this to mean that VW's U.S. line-up will be updated across the board.

Yet these are all the moves VW has announced. There's reason to believe VW is considering some additional moves.

More Alternative Powertrains

VW's TDI engine family has been a runaway success for the automaker. Going forward, VW will be pushing clean diesels to a new level, hoping to build on their reputation for building a great diesel. Considering how strict US fuel economy requirements will become in the next few years, and considering the inherent fuel efficiency of diesel engines, an emphasis on diesel makes a great deal of sense.

Additionally, more hybrid engine technology will be added to VW's lineup. This will boost the efficiency of VW's product line as well as reinforce VW's image as a sophisticated automotive company. "German engineering" and such.

Commercial Vehicles

In recent months, Automotive News has reported that Volkswagen is evaluating the market for commercial products like their compact van known as the "Caddy" (which bears absolutely no similarity to a Cadillac at all) or their mid-size truck known as the "Amarok."

The business case for a small commercial van is a bit of an unknown. Ford and Nissan see potential in this market – Nissan's NV200 and Ford's TransitConnect have been a focal point for each automaker in the last year or two – so it may be that Volkswagen can sell a few Caddy vans as well.

However, VW's mid-size Amarok pickup could be a big winner in the US market. After all, the top selling vehicles in the USA are trucks, and the Amarok is an award-winning truck in Europe, South America, and Australia. If paired with a torquey yet fuel efficient TDI diesel engine, US consumers could respond very positively.

Whatever VW's plans are, a couple of points are clear. First, Volkswagen understands that they're going to need more products to reach their US sales goals. Second, VW has announced plans to invest $7 billion into the US market. That's more than enough money to develop a new mid-size SUV and bring back the Phaeton…which means that VW has some big plans up their sleeve. A new SUV and a luxury car are just the tip of the iceberg.