Want To Help Hurricane Sandy Victims?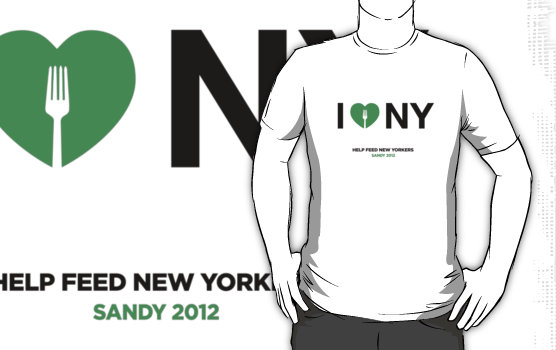 In the aftermath of Hurricane Sandy, many people are looking for ways to give back. This project, started by a few co-workers from an ad agency in NYC, is one way to give back.
"We love NYC, and we know we aren't alone. Show your love and help NYC recover from this storm by purchasing t-shirts, stickers and even iPhone cases!"
Check out all the products available for purchase here:
http://www.redbubble.com/people/helpnewyorkers
All proceeds from the sales of these products will be donated to the Red Cross for Hurricane Sandy relief efforts.