Watch As Ken Block Tears Up An Industrial Park In Gymkhana NINE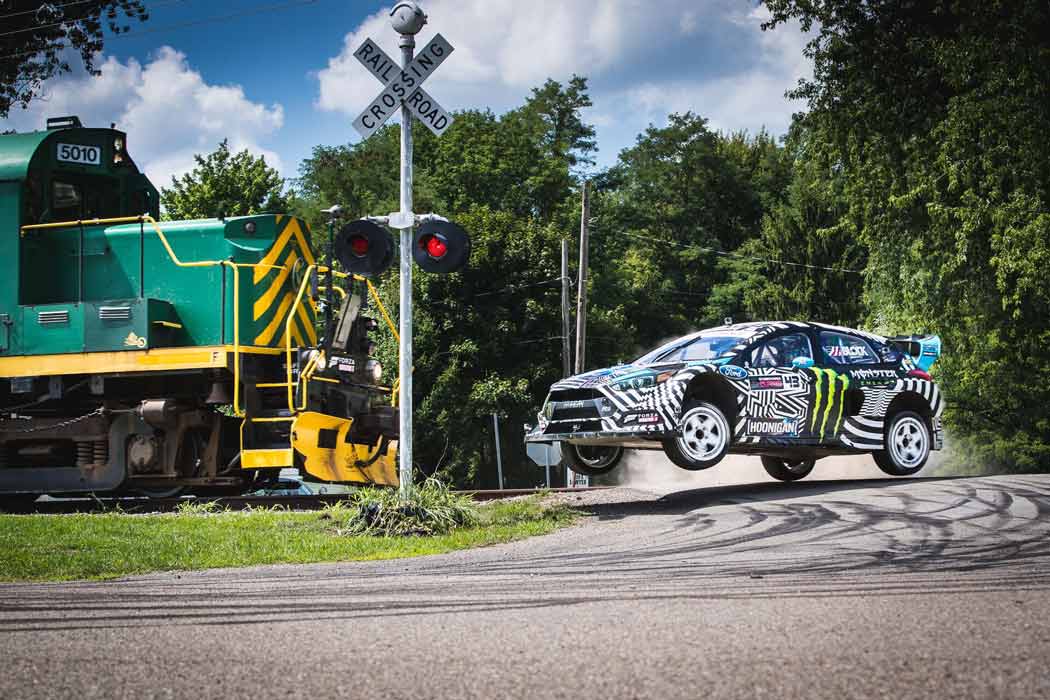 Everybody's favorite tire slayer Ken Block is back with another one of his wild Gymkhana videos, and while at this point you pretty much know what you're in for, that doesn't make it any less awesome!
This time around, Block takes his 2016 Ford Focus RS RX rallycross car to an abandoned industrial park in Buffalo, NY, where he shows off his honing and tire slaying skills to the fullest. While the locale is not nearly as exotic as Dubai and Los Angeles were, the amazing driving on display more than makes up for it.
Watch as Block jumps across train tracks ahead of a speeding train, hangs his car's ass completely over the edge of a river bank, and drifts around a Ford F-150 Raptor that's been suspended in air by a helicopter. If this video doesn't get your adrenaline pumping, nothing will!