Ford Looks To Revolutionize Vehicle Audio Experience With B&O PLAY Sound System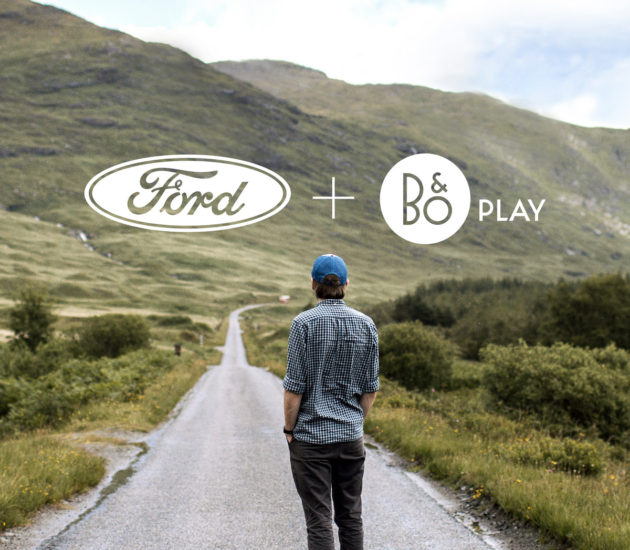 As new car buyers say audio brands are influencing their opinions of vehicles, Ford and HARMAN teamed up to revolutionize in-vehicle experiences through the introduction of all-new B&O PLAY audio systems in Ford vehicles worldwide starting next year.
"Customers tell us they value consistent, high-quality audio experiences, and our collaboration with HARMAN is helping provide that," said Raj Nair, Ford's executive vice president, product development and chief technical officer. "This is just one of the ways we are creating richer, more engaging in-vehicle experiences for customers."
A recent Ipsos 2016 Automotive Audio Branding study, shows roughly one-third of new car buyers say that the audio brand in their next vehicle would have a significant impact on their purchase consideration.
Bang & Olufsen has a long heritage of sound and design for the home of every true music lover. Ever since 1925, Bang & Olufsen has focused on giving listeners excellent sound and music experiences at home and for more than a decade in premium cars. Now, with the integration of B&O PLAY in Ford, a new facet of freedom, experience and powerful sound hits the road. Your road trips will never be the same again.
B&O PLAY's unique approach creates a customized audio experience for customers with specifically tailored speaker placement and calibration for each vehicle in the Ford lineup. This means dynamic tuning ensures optimal sound is maintained in the cabin no matter what driving conditions are like – and regardless of where someone sits.
"Ford and B&O PLAY are a perfect match among brands that stand for quality, freedom and innovative design, coming together to revolutionize the driving experience for consumers," said Michael Mauser, executive vice president and president of HARMAN's Lifestyle Audio Division.

"With our shared commitment to seamless engagement and elevated experiences, Ford is the ideal automaker to bring the transformative power of B&O PLAY audio to drivers and passengers worldwide," he said.
It sounds like a match made in heaven, and I can't wait to experience the new B&O Play audio system come next year!
For further information regarding B&O PLAY and Ford, visit www.beoplay.com/.