Watch The Action-Packed Trailer For John Wick Prequel Series 'The Continental'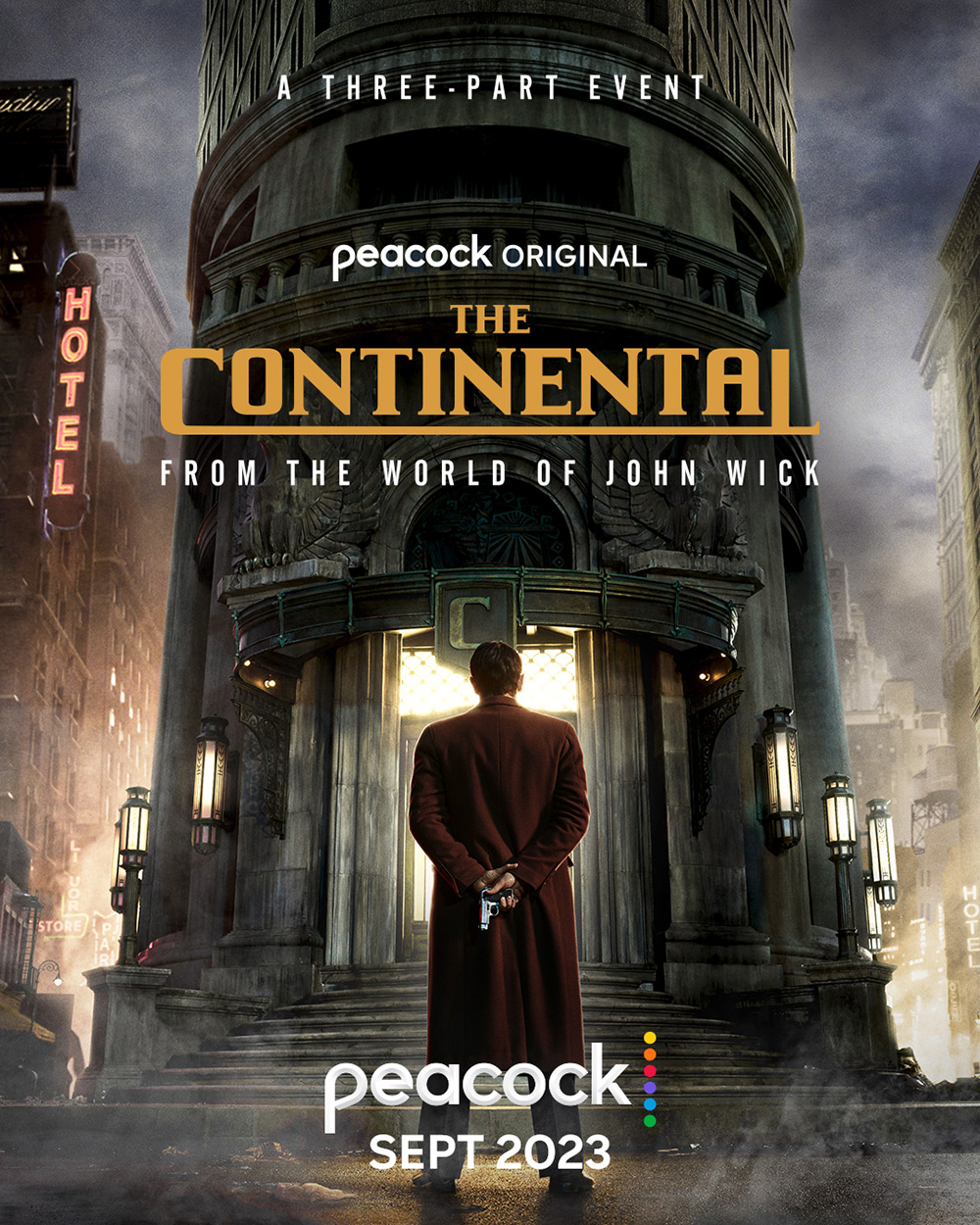 Feast your eyes on the first teaser trailer for Peacock's The Continental: From The World Of John Wick, an upcoming John Wick spin-off prequel series set in the underworld of 1970s New York City. While Keanu Reeves' staple character is absent from the series, there is still plenty of rouge butchery and hardcore action to keep fans fully engaged.
If you've watched the previous John Wick movies, you know that The Continental is a chain of hotels located around the world that function as a neutral ground for members of the criminal underworld, frequented by many hitmen and notorious murderers. But how exactly did this all come to be, and how did Winston Scott rise to his position as proprietor of the establishment? This is what we'll hopefully find out.
Here's the official synopsis for the series:
The three-part event series will explore the origin behind the iconic hotel-for-assassins centerpiece of the John Wick universe through the eyes and actions of a young Winston Scott, as he's dragged into the Hell-scape of 1970's New York City to face a past he thought he'd left behind. Winston charts a deadly course through the hotel's mysterious underworld in a harrowing attempt to seize the hotel where he will eventually take his future throne.
And here's the teaser trailer that Peacock just released:

The killer cast for The Continental includes Mel Gibson, Collin Woodell as a young Winston Scott, Peter Greene, Ben Robson, Ayomide Adegun as the young concierge Charon, Nhung Kate and Katie McGrath.
Get ready for an action-packed ride when The Continental drops on Peacock this September.
REVENGE WILL BE SUITE pic.twitter.com/eXfqEQS6kP

— Peacock (@peacock) April 12, 2023
Who else is excited to watch The Continental: From The World Of John Wick?