Watch The Hilarious Prank-Filled Trailer For 'Jackass Presents: Bad Grandpa'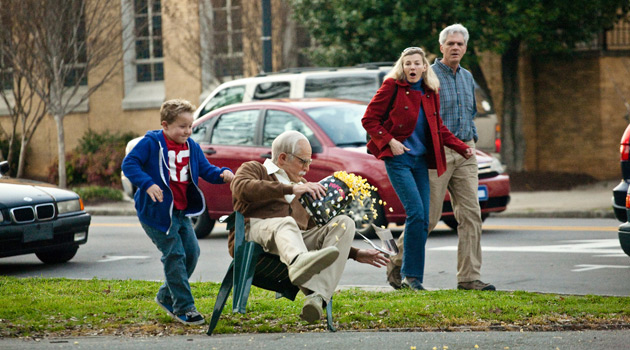 One of the funniest Jackass characters had to be Johnny Knoxville dressed up as 86-year-old Irving Zisman. Now Zisman is traveling the country with his grandson in a Borat-esque new movie called Bad Grandpa.
In the movie, Irving introduces his young and impressionable grandson to people, places and situations that give new meaning to the term childrearing. The duo will encounter male strippers, disgruntled child beauty pageant contestants (and their equally disgruntled mothers), funeral home mourners, biker bar patrons and a whole lot of unsuspecting citizens. Real people in unreal situations, making for one really messed up comedy.
The trailer for Bad Grandpa look hysterical, and it's set to hit theaters on October 25th!