We Celebrated National Bloody Mary Day With Brunch and Bloodys!
Did you know that January 1st was National Bloody Mary Day? Yes, there's actually a day dedicated to the only cocktail you can day drink without judgment, and I suspect that it's no small coincidence that it happens to fall on New Years Day, when everyone's struggling to recover from the previous night's festivities.
We decided to celebrate this most festive of occasions by throwing a brunch for a dozen or so of our closest friends. We set up a Bloody Mary bar full of delicious ingredients, along with a variety of great recipes from the Bloody Mary Society so that people could get creative and make some truly unique Bloody Marys. And of course, we couldn't forget the V8® 100% Vegetable Juice (both Original and Spicy), because frankly it gives Bloodys a bit more flavor than boring old tomato juice.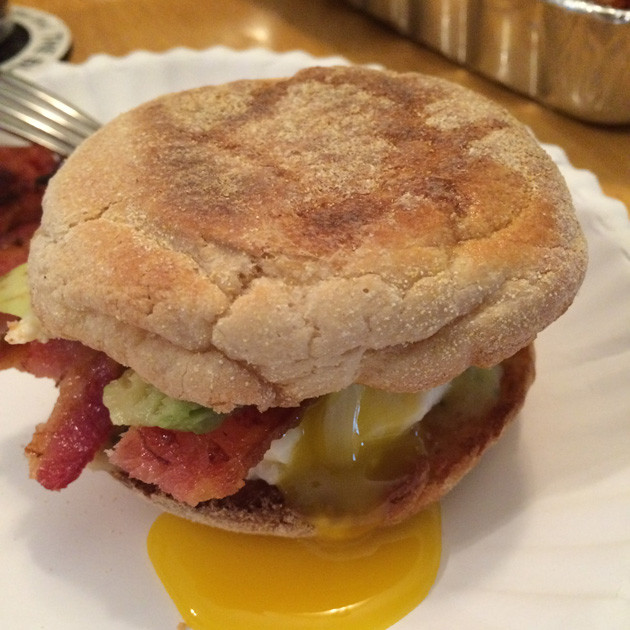 Eggs Benedict is one of my signature dishes, so that's what I decided to serve up for brunch, along with hash browns and kielbasa (since I can't forget my Polish roots). Not to toot my own horn, but the meal was pretty delicious, and I'm getting hungry just thinking about it. All in all, I thought that this was a pretty great way to ring in the New Year, and I think we just started a new tradition.
If you're thirsty for a Bloody Mary (and after all this talk about Bloodys, who could blame you?), make sure you check out the Bloody Mary Society website, as they've got a time-tested collection of the most brilliant Bloody Mary recipes around. My personal favorite? The Philly Cheesesteak Bloody Mary. I know it sounds kind of strange, but trust me, it's amazing!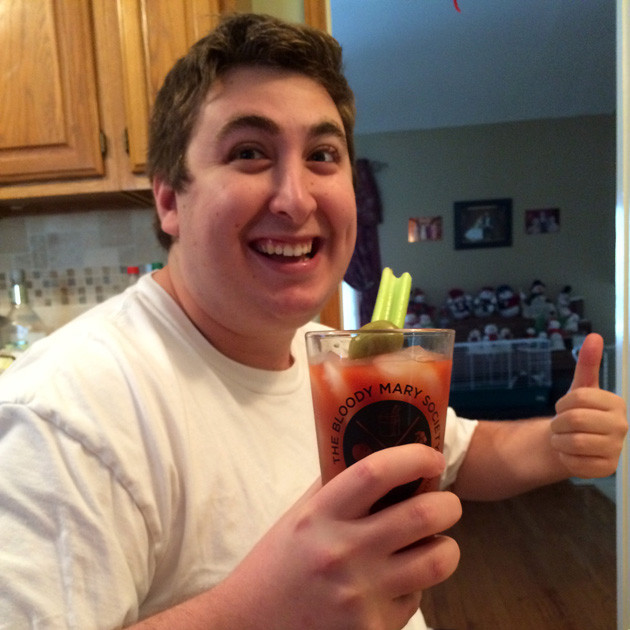 Thank you to V8 for sponsoring this conversation.