Who Wants To See Something Disgusting?
I love my girl's long hair, but the amount of collateral damage it's caused is ridiculous.. I've gone through two vacuum cleaners, and her hair is CONSTANTLY backup up our bathtub.
Her answer to the problem? Draino.
Finally, I said enough was enough, it was time to find a safer solution. And that's when I came across The Drain Claw.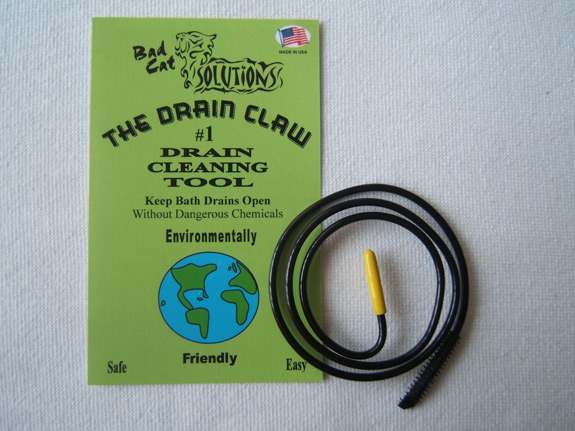 The Drain Claw was developed by a real estate investor to keep his bath drains open without having to use dangerous chemicals. With over 100 hooks to grab hair, it just takes a twisting motion to capture hair trapped in a clogged bath drain.
The following video shows you how it works:
That video sealed the deal for me, and I was eager to see how it would work on our tub. A week later, The Drain Claw arrived, and I immediately got to work.
Here's what I was able to pull out of the drain in just a few minutes: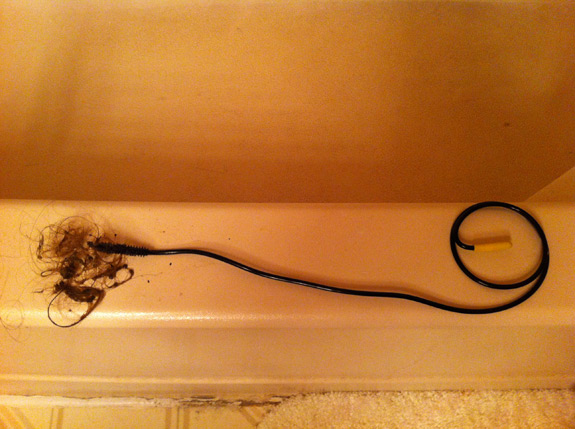 Pretty gross, right? I should have worn gloves, it was gnarly! But it got the job done, and the tub now drains nice and quick!
The best part? The Drain Claw only costs $6.99! We'd spend that much on a single bottle of drain cleaner, only to have the problem come back a few months later. This is a product that you can use again and again.
(I've since bought a hair catcher for the drain, so hopefully this won't happen again)
Want one? You can purchase a Drain Claw direct from the company!