Who's Ready To Park This Retro VW Bus Fridge In Their Kitchen?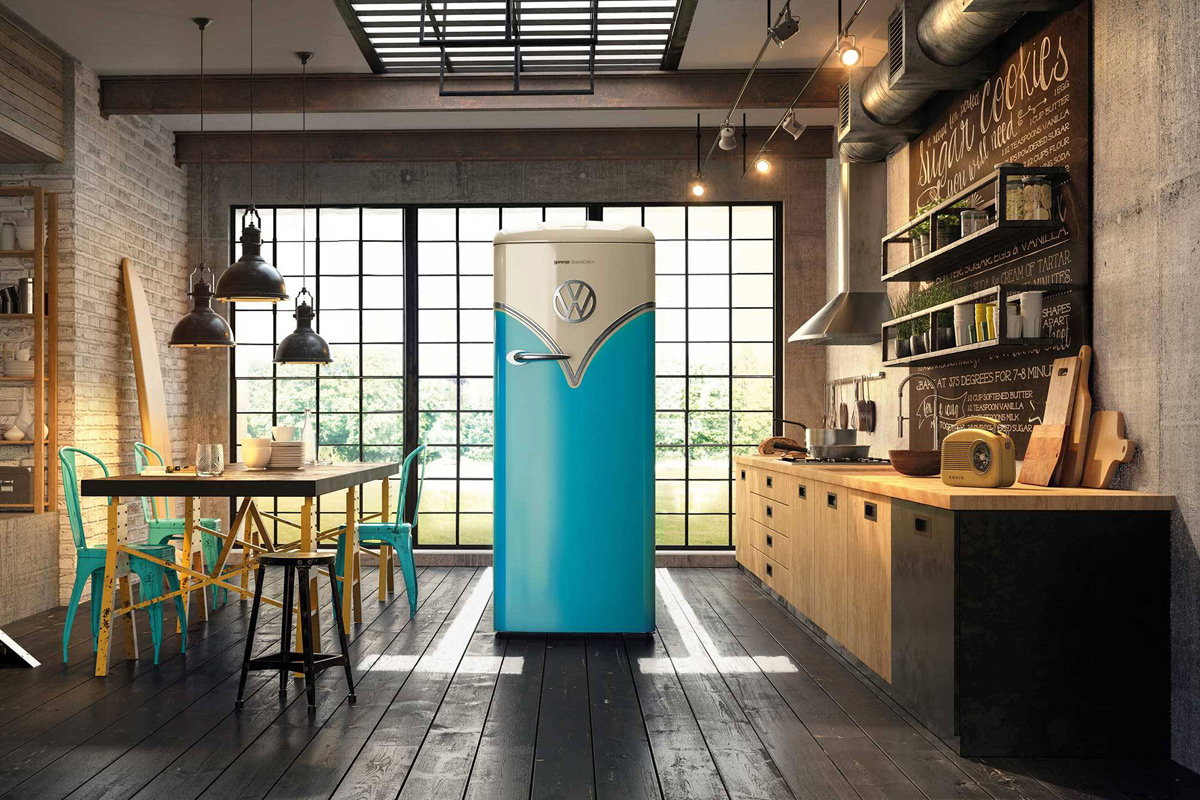 Feast your eyes on the Gorenje Retro Special Edition Fridge, a groovy refrigerator inspired by the famous Volkswagen van that combines the iconic design of the 60's with the sophisticated technology of today.
Produced by Slovenian kitchen appliance designer Gorenje, this freestanding refrigerator is styled like a 60's VW Bus, complete with chrome trim, a two-tone paint job (available in Baby Blue or Burgundy), and a big ole Volkswagen emblem on the door.
And believe it or not, this fridge is officially licensed by Volkswagen, making it a must-have for any VW lover out there who wants some vintage charm in their kitchen.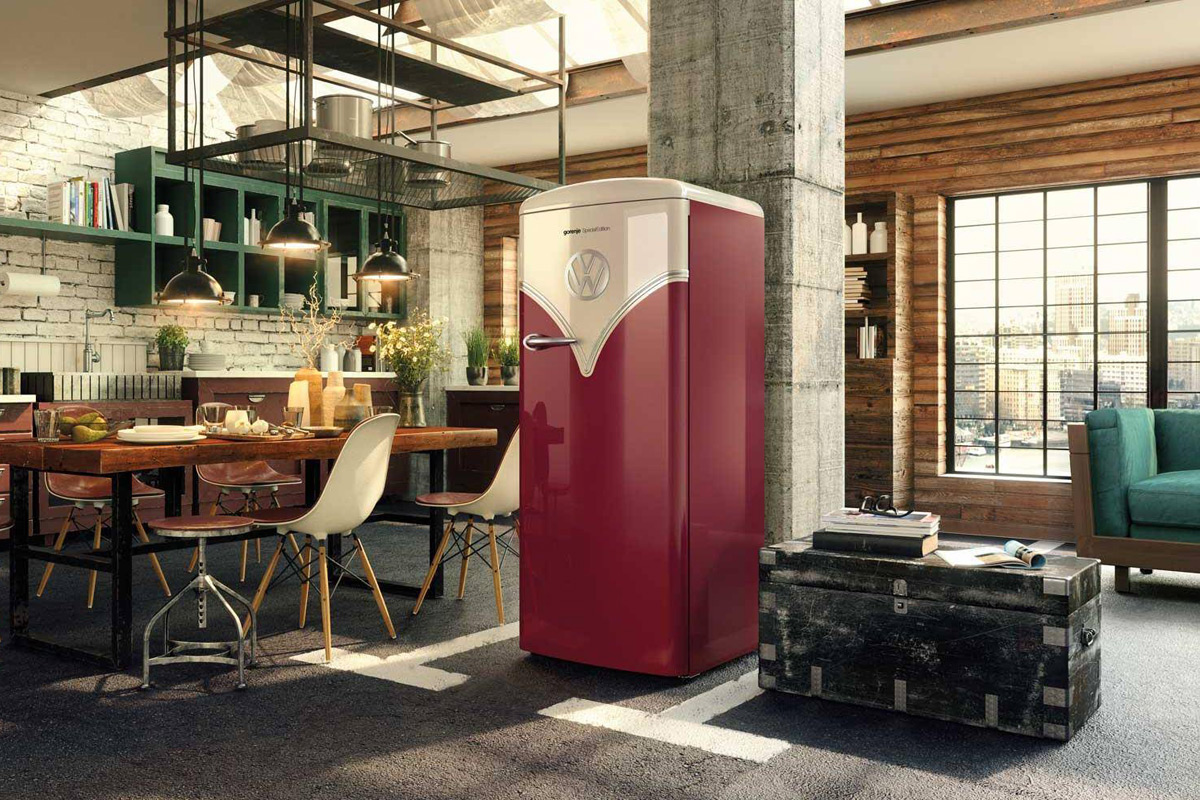 Inside, it looks like a normal refrigerator, and a large one at that, with a capacity of 260 liters. It also features a few modern features, including an advanced cooling system that evenly distributes the air and equalizes the temperature, power saving LED lighting, special storage shelves for large bottles, and a unique drawer with humidity control for your fruits and veggies.
If that's not enough, it's also earned an A+++ class on power consumption, perfect for that aging hippie who wants to help conserve energy and save the planet.
The only downside? The Gorenje Retro Special Edition Fridge isn't available in the United States, at least not yet. Here's hoping that they start offering them in the US, as I would be the first in line to buy one, no matter the price (unless it's something ridiculous).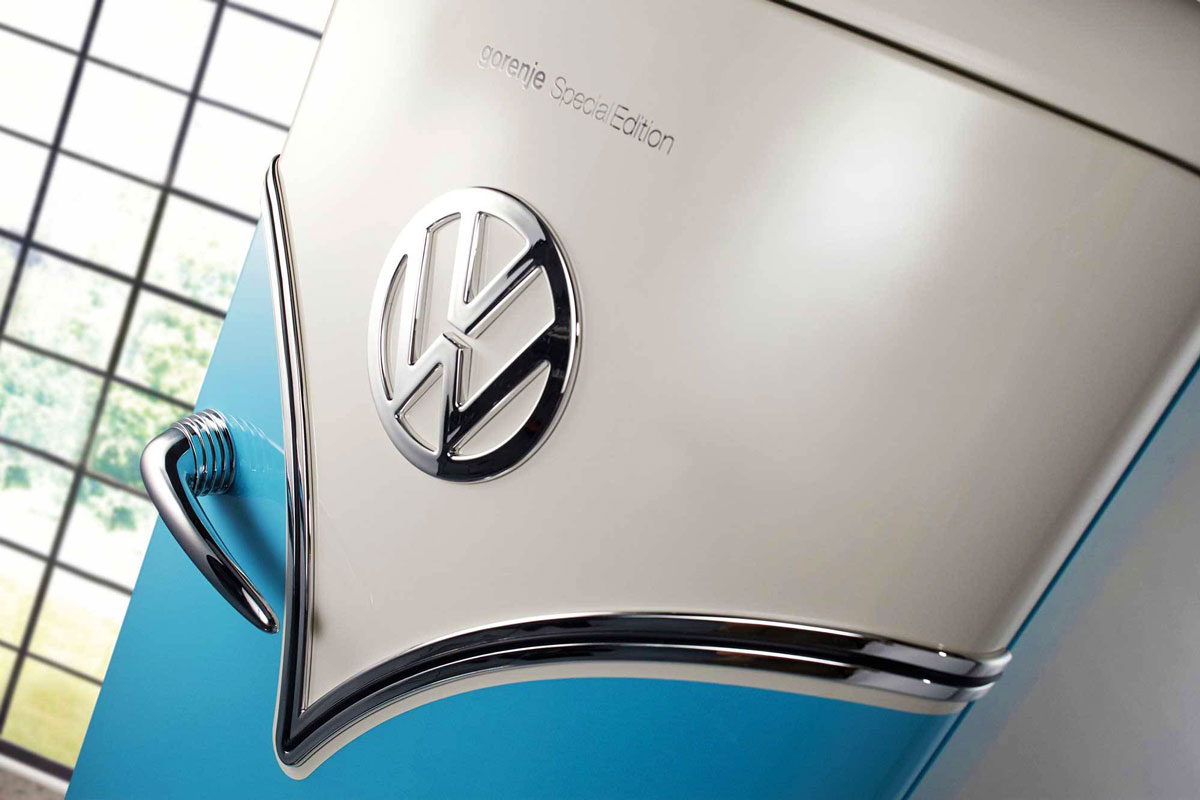 And in case you're wondering, here's how Gorenje suggests you park it in your kitchen:
How cool is this fridge?!