Your Phone Is An Extension Of You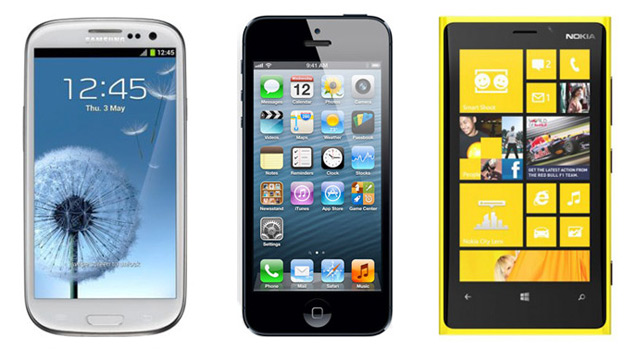 In everything from cars to art, furniture to clothing styles, what appeals to one person often doesn't translate to the other. Granted, there is some crossover, but for personal items, men like what they like and that's the end of the conversation. Cell phones definitely fall into this category and, while everyone is different, there are some features and technologies that appeal to specific people.
Android
Some people shy away from change and variety, but for the unique and motivated man on the go who runs from routine and dares to be different, Android phones are the perfect solution. A huge variety of phones with a wide range of features and technologies let you change things up on a regular basis and be at the forefront of technology. With the ability (in most cases) to upgrade your phone every 16 to 20 months, you can constantly throw caution to the wind and live on the edge.
The sheer variety of Android phones appeals to many men. Some are waterproof (or at least water resistant), some have large screens, while other have shatterproof glass. Some have advanced photo apps, and almost all of them sync neatly with Google services like Gmail, G+ and Drive.
The Samsung Galaxy S5 offers a variety of features for the man in the spotlight. With a variety of apps available that allow you to customize your phone in ways never thought possible, the S5 also come pre-installed with S Health™ and has a built in heart monitor to help you keep track of your fitness. Available in a variety of colors, you can also personalize it further with optional cases.
iPhone
The iPhone may be ubiquitous, but for the businessman that can be a huge relief. Having one less thing to research and make a decision on can take the pressure off of the purchase. The fact that Apple still holds a firm grip on the app market allows the professional man to download nearly anything he can think of that can help him in his business. In addition, the iPhone 5s has blended both security and function with ease of use and accessibility that will easily appeal to anyone looking to save time and be efficient.
At an impressive 7.6 mm in depth and only 112 grams it is one of the thinnest, lightest phones available and yet has incredible functionality. Being the first company to ever introduce a touch screen on a phone, Apple continuously improves upon the technology and they have now seamlessly incorporated a fingerprint scanner for added security and quicker access.
Windows
The often overlooked third option in cell phone manufacturers, Microsoft phones have an impressive array of options appealing to people who are looking for a way to personalize their phone in ways never seen before. The latest version, Windows Phone 8.1, allows you to completely customize the home screen so that you see the data you want, when you want. Windows phones are ideal for the man who loves to be at the forefront of trends and loves to make his phone uniquely his own.
No matter what you are looking for in a phone, odds are the product exists to fit your exact need, style and preference. With something you are going to use on a daily basis, don't skimp on the research so that you will be happy and satisfied with your selection for years to come.