Your Term Paper Is Due Next Week And You Haven't Started It Yet. What Should You Do?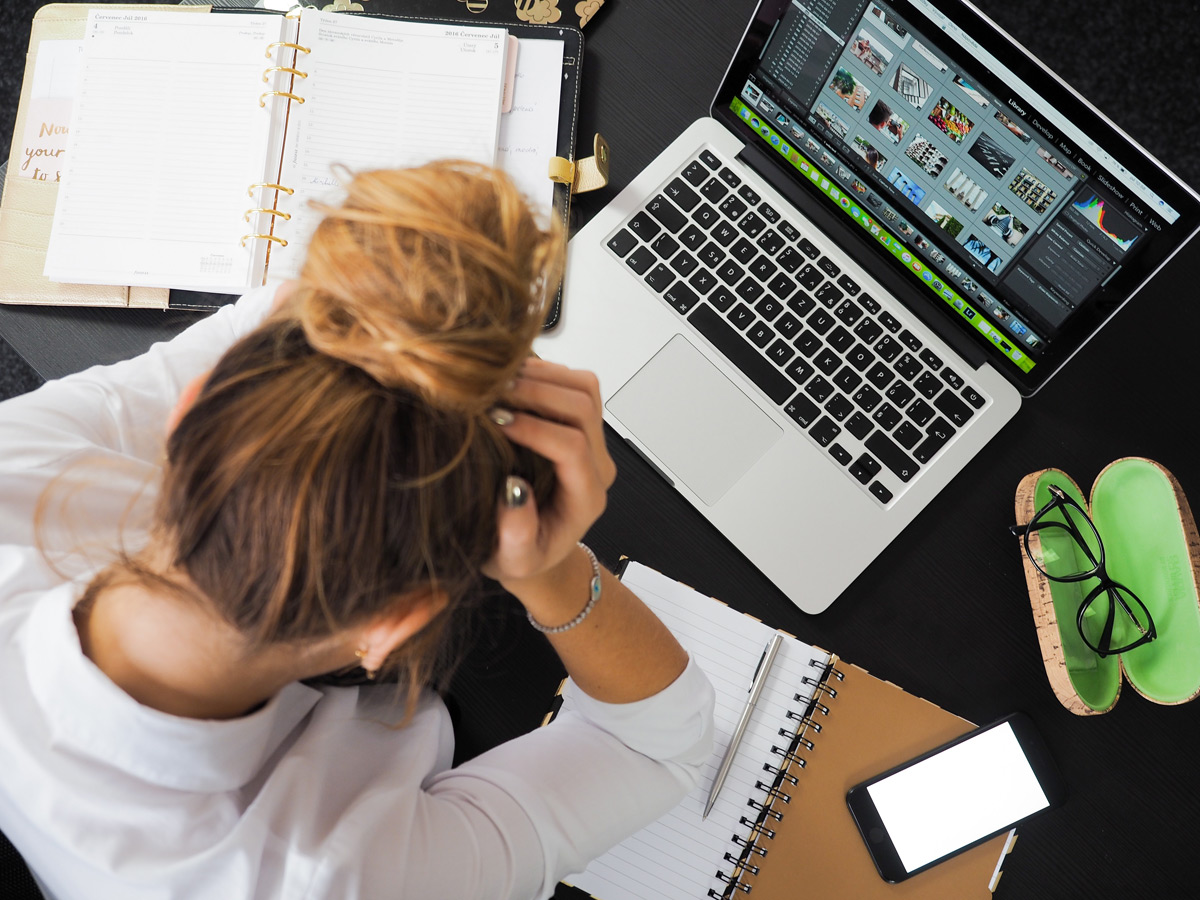 College experience comes with a lot of fun and activity. With the classes, coursework, group engagements, extracurricular activities, social nights and all of the adventure in between, it's no wonder why college is often one of the most memorable experiences of your life.
However, with the abundance of fun, play and activities comes the responsibility of having to meet deadlines for your various courses, or risk flunking out.
Have you ever been in a situation where you spent too much time partying, only to realize that you have got a lengthy term paper due next week? Or that the due date seemed like it was weeks away, so you simply put off working on the term paper for awhile?
Now it's crunch time, and you have no idea how you're going to meet the submission deadline.
While options like plagiarism might seem attractive, this is definitely one of the routes you do not want to take. Moreover, if you can just calm down and not panic, chances are that you can still beat the deadline. And possibly turn out a great paper too.
Here are five steps that should help you get your paper finished and turned in on time:
Step 1: Identify the main theme or objective of the term paper
Carrying out a critical evaluation of your term paper, try to understand what your professor is expecting to see at the end of the writing. This process can be identified in the term paper topic, you simply need to note the words that stand out, and grasp that all of your writing is going to surround these words.
Through this measure, you can identify the salient points of your term paper, and simply match the corresponding body of the work to answer these questions.
Step 2: Break the essay topic and important points into smaller points (i.e. into structure you could use as QAAs)
The objective of this step is to create branches from the term paper topic and main points of the paper, and break them into smaller points that can be easily answered, similar to how the structure of 'Questions and Answers' (QAAs) are presented.
In this manner, it would be easy to research information which directly and accurately answers the 'Questions', and all you have to do is present the answers in your own words.
Do not forget, once you start researching, to provide attribution or point references to the information you have used.
Step 3: Get on the web, your local library, or any platform that makes search easy
Next step, get on the web to speed-read or quickly scan through content or short paragraphs which provide answers to the smaller points outlined earlier in Step 2.
The objective here is to select one of the smaller points you have written, search for information with respect to that point, and read up on that information. If you are using the internet – one of the best options you could opt for, while taking the steps to ensure that the reference is a credible source, and could be referenced in educational content (Note: References from Wikipedia are not approved of), simply read up on the most recent information.
You can research on information from three or four different sources, note the information that's important as well as similar, and write out a summary.
Step 4: Read through your writing and create connecting links to the information presented beneath each smaller point
It is important that while the paper is being read, it should read like the different parts leading to the total body of work. Thus, here, read through all of the paragraphs you've written beneath the smaller points outlined, and ensure that the content achieves flow, when it is being read.
If there are any gaps in the information presented, carry out a brief and quick search to get information that provides the connecting link. Again, remember to include references if necessary.
Step 5: Write out a compelling Conclusion
This is the final step, and it brings up an interesting point. As much as your college professor would like to read through the content of every term paper, they're typically dealing with lots of these papers from different courses. They also have other duties – academic and otherwise, i.e. and they also have to present their own research and papers etc.
Thus, in most cases, there is usually not the time to go through the term paper and examine the work done in great detail or with a great deal of attention.
Thus, if the term paper is speed-read, one section in which they would be settling down to go through with a fine-toothed comb would be the Conclusion.
To combat this possibility, you would have to spend the time to write out a compelling and well-written conclusion.
From the earlier research and assessment done, you had a general idea of the theme of the work. The next step now is to pay complete attention to scripting out a detailed and meaningful conclusion.
Once your argument in the conclusion is infallible, you can be certain of getting a good grade for writing out a well-written term paper.
—
If you follow the above steps, you should be able to finish your term paper on time. But if you are really pressed for time and you don't think you'll be able to research and deliver the paper on time, there are essay writing companies which provide custom writing services, depending on your unique requirements. You could locate some of these writing services by using the keywords 'custom writing uk'.
For example, at a writing service like Writing Peak, it's possible to place a request to have your paper written in record time. Though, the likely catch is you might expect to pay a premium. Alternatively, you could schedule to have your paper written in advance once the topic has been approved. This way, you can put it out of your mind and focus on other activities that require immediate attention.. like that upcoming frat party.
Good luck!