2014 Lexus IS350 Convertible F-Sport, Because Going Topless Is Preferred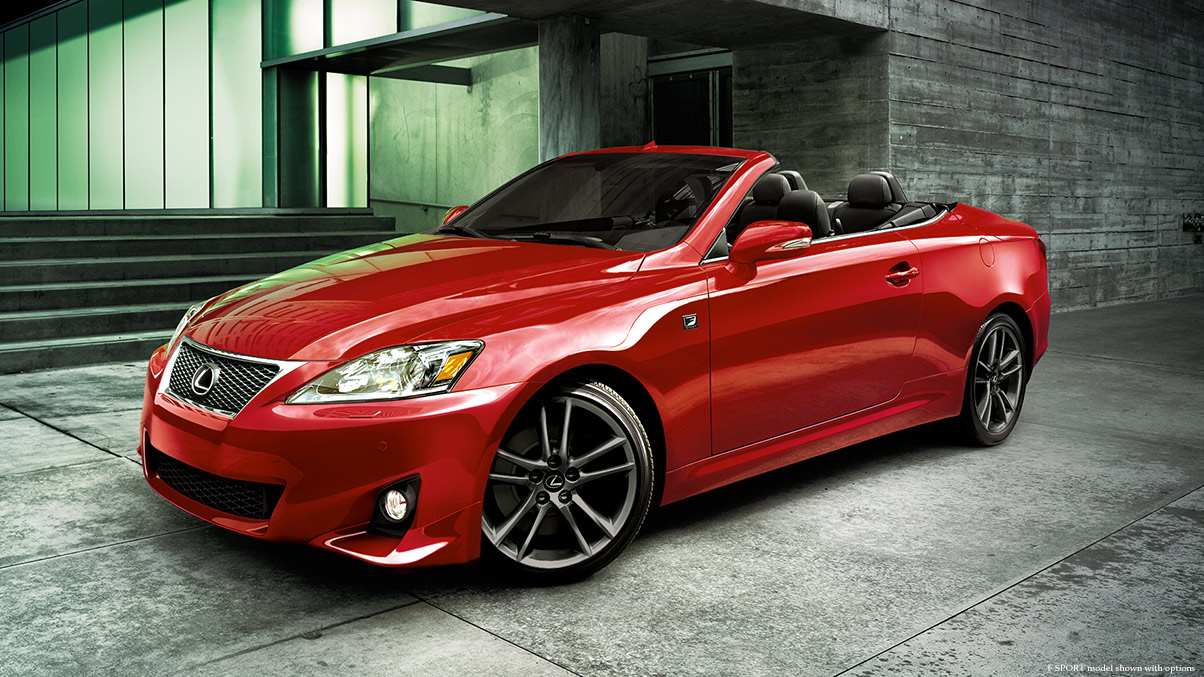 Summertime means different things to different people. For some, it means going out with the top down. Sometimes, it's the car that's topless. The rest of the time? Well, hopefully she's hot.
Getting the chance to take a week-long spin in a luxury sports convertible, courtesy of Lexus, was ice cream on a hot summer day. After 335 miles of fun in the sun in the 2014 Lexus IS350 Convertible F-Sport, we now know what summertime for the car nut is all about: convertible sports cars with luxury interiors.
No matter where you go in the IS350 convertible, you'll get there happy. It's a hard-top convertible, so when the sun isn't so shiny, you're safe inside your coupe until it comes out again. And if you aren't sure about the IS350 as a "sports convertible," well, we got three things to say: rear-wheel drive, 0-60 in about 6 seconds, and Matador Red Mica. The first is the drive train, the second is the speed, and the third is the "pull me over" color ours carried. Luckily, we managed to get through the week without getting pulled over.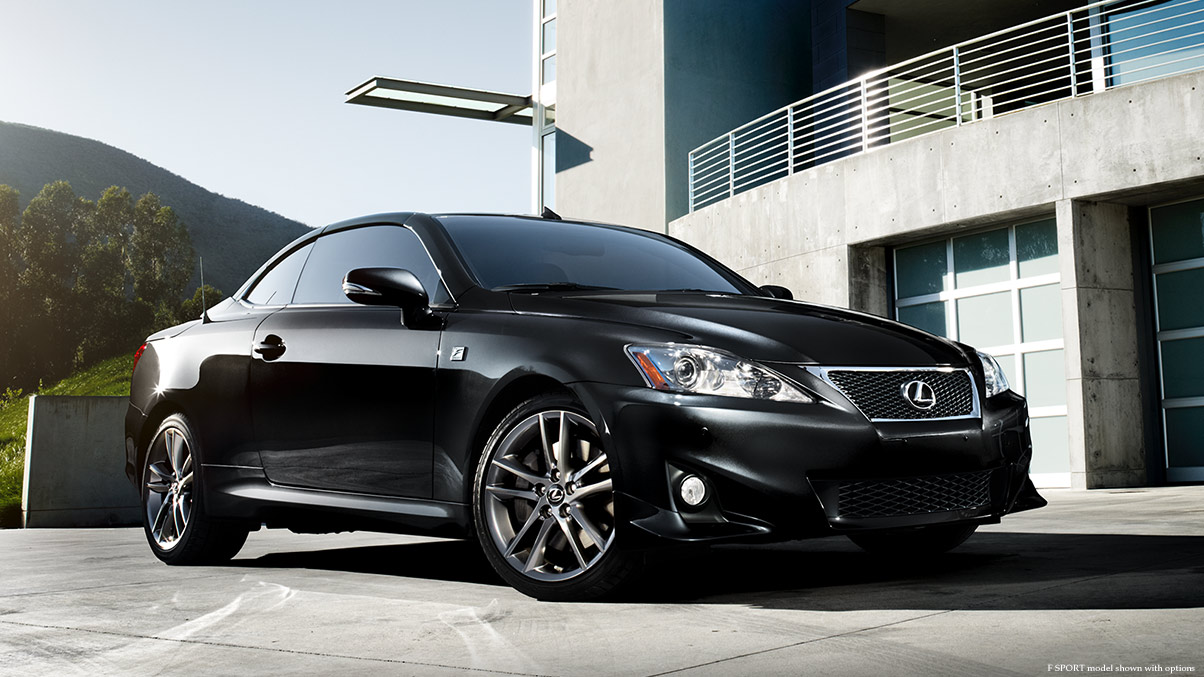 From the outside, the 2014 IS350 Convertible is a great-looking coupe. It has a speedy shape, great curves, and a beautiful rear end. With the top down, of course, it gets even better. Remind you of anything?
On the inside, it's well-appointed, very comfortable, and like a good lounge chair on game day, it has everything in place and ready to roll from the driver's seat. This being Lexus, of course, quality and subtle tones are key.
The F-Sport package adds several things to this car, including 18-inch alloy wheels (17-inch wheels are standard), shift paddles, aluminum scuff plates, a modified sport grille, heated and ventilated leather front seats, and F-Sport badges around the car.
The IS350 lineup is powered by a 3.5-liter V6 that has a beautiful note thanks to a new intake resonator added for the 2014 year. It creates a great tone when the pedal is pressed down and you're being pushed back into the seat. With 306 horsepower and 277 lb-ft of torque, the 2014 Lexus IS350 Convertible is no slouch either. The rear-wheel drive has a six-speed automatic for all of this to power through.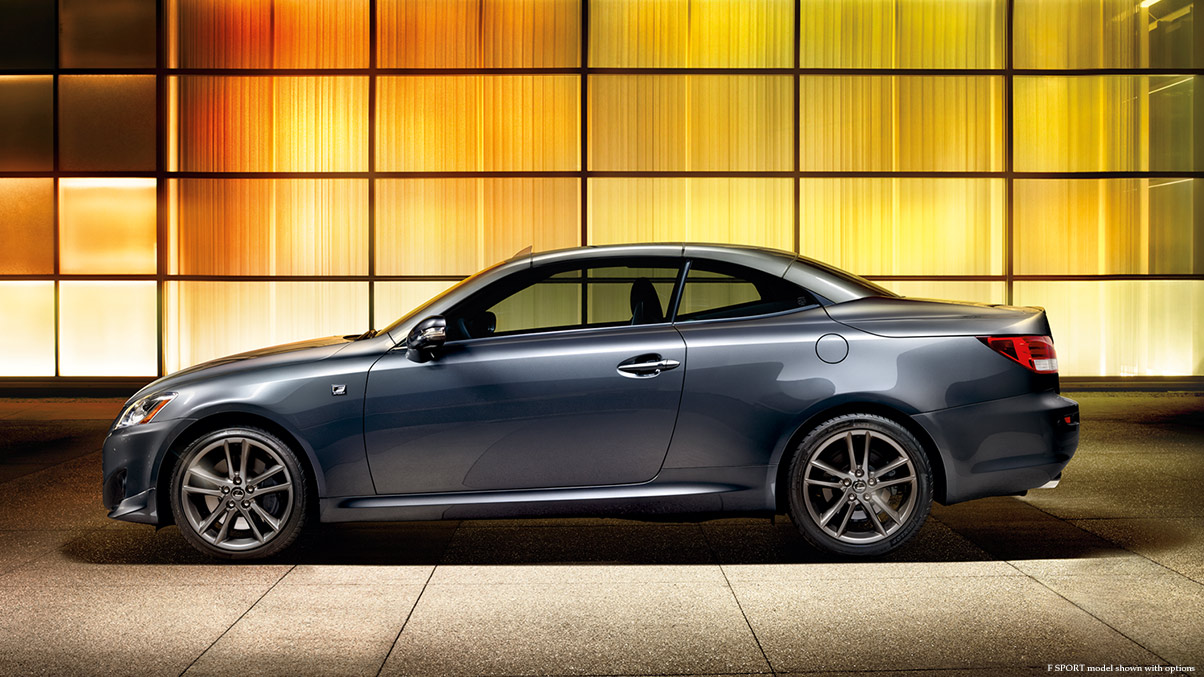 Top up or down, though, the IS350 is like a fine woman: it looks good regardless. With the top down, it really becomes a fun drive. Even at freeway speeds, with all the windows up and the top down, the noise and turbulence are low. Sitting just high enough to have your hair whipping in the wind for that great "convertible massage" (insert Hair Club commercial here) – that few have felt and many long for – you can cruise down the freeway or boulevard with a grin on your face.
For the IS350 F-Sport in this convertible coupe package, the road handling is very good. While we found the IS350 sedan in all-wheel drive to be a better corner-taker, that's a sedan and this is a convertible. Which would you rather have? Lexus has struck a good balance between sporty handling and comfortable driving here. That's become the brand's hallmark.
One thing to take away from the 2014 Lexus IS350 Convertible F-Sport is this: No matter who you are, remember: life is better with the top down.