Exotics Car Collection by Enterprise – Makes A Great Father's Day Gift!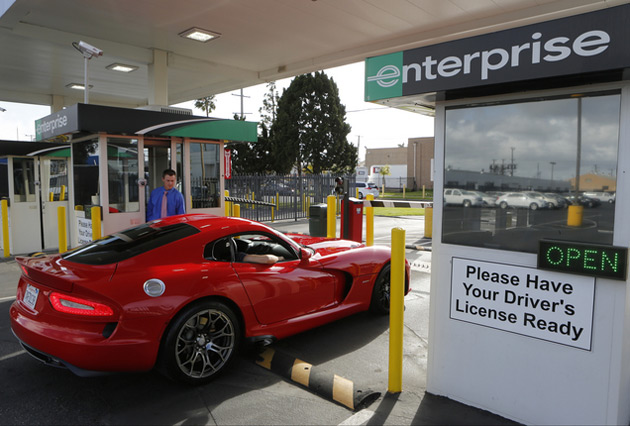 When you think of Enterprise Rent-A-Car, the first thing that probably comes to mind is "We'll pick you up!" So imagine our surprise when we learned that Enterprise also rents out exotic cars!
That's right. The Exotic Car Collection by Enterprise has been offering customers a range of premium, high-end rental vehicles since 2006, and Enterprise has continued to strategically expand in those locations where customers demand luxury. Born from the need of their existing clientele to have access to a broader selection of luxury vehicles and a more personalized, white glove service, the Exotic Car Collection by Enterprise was formed. What started out as a single office in West Los Angeles servicing all of southern California has now grown to 16 locations across six states.
Enterprise offers more than 50 different makes and models through their Exotic Car Collection: Aston Martin, Porsche, Ferrari, Land Rover, Maserati, Mercedes, BMW and more. Whether you want a flashy convertible, a sporty coupe, a stately sedan, or a luxurious SUV, they've got you covered.
When you visit the Exotic Car Collection by Enterprise website, you're able to see what vehicles are available at each location, view photos of the interior and exterior of the cars and begin the reservation process. Once you decide on a vehicle, simply enter your information (dates, location, vehicle you're interested in), and an Enterprise representative will call or e-mail you back with a custom quote.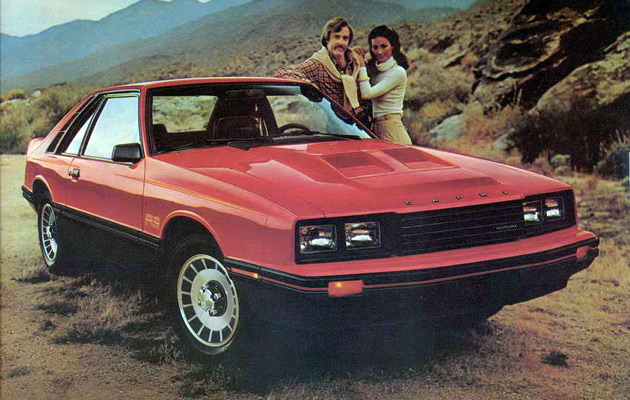 Now if you're a regular reader of this site, you know that I'm obsessed with cars, an expensive disease that I attribute to my Dad. You see, when I was five years old, my Dad came home with a brand new 1979 Mercury Capri RS Turbo, one of the most bad-ass muscle cars of that time. It was red and black, it was FAST, and my Mom was pissed! It had a green "Turbo" gauge that would light up when you got into boost, and Dad would do this often for my enjoyment. From that point on, I was hooked!
My Mom eventually made him get rid of the car (it wasn't really practical for a family of four), but now thanks to Enterprise, he can relive those glory days with any number of their muscle car offerings. If he wants to feel the wind whipping through his (remaining) hair as he listens to the roar of that glorious V8, he can rent a Ford Mustang GT Convertible. Or maybe even a Chevrolet Corvette Stingray, since he always lusted after those old split-window Stingrays when we'd go to the Carlisle shows every year.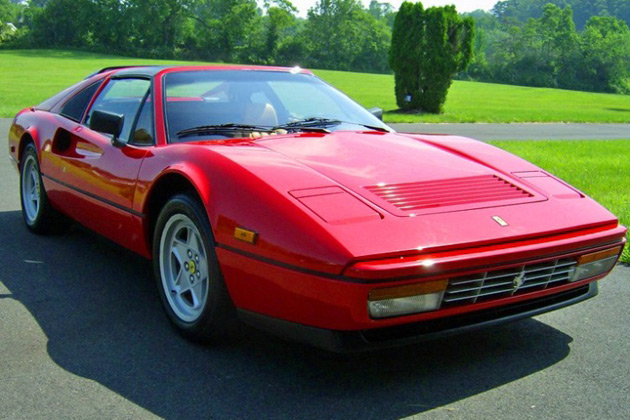 Now me, my choices would be a little different. When I was 19 years old, my cousin showed up with a new (to him) 1987 Ferrari 328 GTS, and we drove down to a car show in Maryland. On the way back, he let me drive home. It was cramped, it was hot, but it was a pretty surreal experience, and I've been a fan of the Prancing Horse ever since. So I'd pick the Ferrari California, take it out for a day and head up the PCH. "More than you can afford pal, Ferrari!"
As you can see, by renting with Exotics Car Collection by Enterprise, you're finally able to turn that childhood fantasy of driving that dream car into reality! So visit the Exotic Car Collection by Enterprise website and see if anything there tickles your fancy.
Of course, if you're going to drive a high-end vehicle, you're going to need some accessories to match. So we teamed up with Enterprise to give away a sweet Enterprise Exotics' Luxury Prize Pack, valued at $570! One lucky winner will receive the following items:
$150 Brooks Brothers Gift Card
Ray Ban Sunglasses
Gearshift Cufflinks
This contest requires you to have a Twitter account. First off, visit the Exotic Car Collection website and find a car that you'd be interested in renting. Next, share a photo of yourself with an old car you used to love on Twitter, using #EnterpriseExotics and tagging @Enterprise & @GuysGab. (If you can't find a picture of you with your old car, feel free to use Google Images to find a photo of your car) Caption the photo with the Enterprise Exotic car that you'd love to get your hands on for an upcoming rental, and why. Make sure that you're following @Enterprise and @GuysGab on Twitter as well!
We'll sort through the Tweets and pick a winner at random on Monday, June 23rd at 5pm EST. Giveaway open to U.S. residents only.
Good luck!

Disclosure: Guys Gab was compensated for our participation in this campaign, however the opinions expressed here are my own.