2014 Subaru Forester Is Going Places, No Roads Required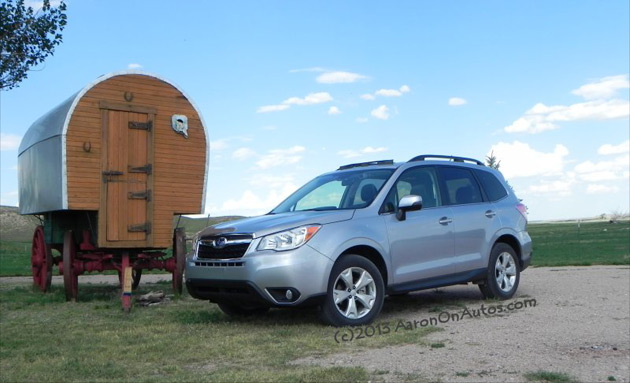 A ride in any Subaru, the Forester being no exception, is to enter a world where the vehicle doesn't just cruise down the road, but continually begs you to jump off the beaten path and do something that involves sandals and blue skies. Within ten minutes of having received a 2014 Forester to test drive, I was getting dirt on it, because that's what this sport ute wants you to do.
The Forester is Subaru's family-sized SUV, being the popular big brother to the smaller wagon-crossovers the company is famous for. Like most in this segment, it emphasizes passenger seating space, utility, and cargo room. Being a crossover-SUV, it is built to find a balance between two things: everyday driving and weekend off-roading. The 2014 Subaru Forester comes close to a perfect balance point thanks to some thoughtful improvements for the new model year.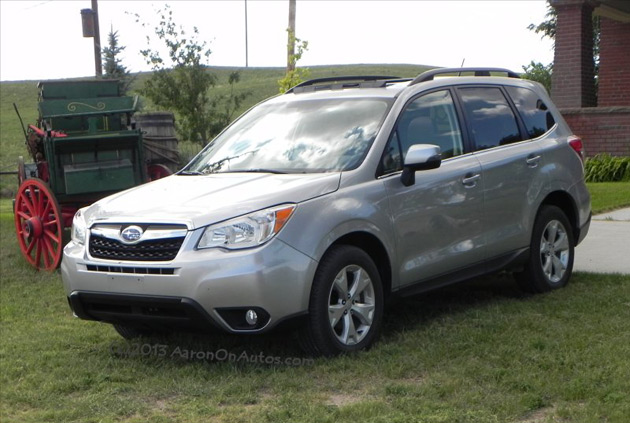 For off-road and fun factor, Subaru had little to change in the Forester. It sports an exceedingly reliable engine (the boxer inline-four Subaru is famous for), excellent all-wheel drive and traction control (another Sub hallmark), and plenty of utility. What they did change was its fuel economy and ergonomics. This means that you'll get to spend less time packing your car and looking for the best Subaru repair options, and more time enjoying the wild rides that this machine was built for.
The 2014 Subaru Forester 2.5i is a partial zero emissions vehicle (PZEV) that achieves a stunning 32 mpg on the highway with the continuously variable transmission (CVT) option. That's not just a dreamy number either, it's easily achievable for commuters. Although the MPG is impressive, it's the everyday usability in the 2014 Forester that has really improved.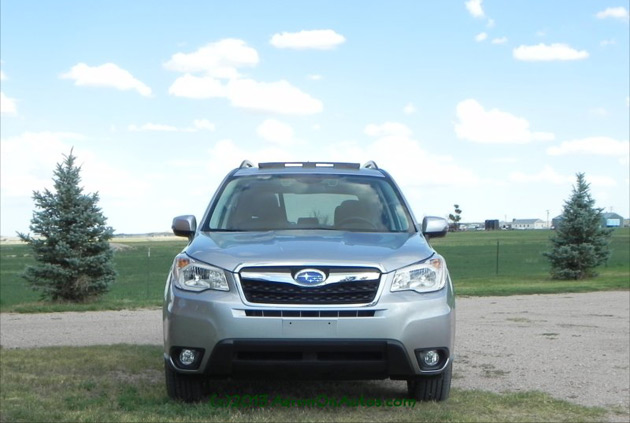 Climbing into the Forester, you'll immediately notice that the door sills are shorter, the doors themselves are taller, and the climb in and out is less of a climb and more of a slide. In everyday use, this means a lot less "heel skid" getting in and out, which means not just less effort but that your door sill covers aren't as scuffed over time. In the back, legroom is much improved and the seat is large enough to truly fit three car seats (should the need arise). The cargo area is also easier to access with a shorter sill and a flatter pan. On a side note, it would be nice if the rear hatch opened an inch higher to accommodate some of us taller folk.
Sitting inside, the 2014 Subaru Forester has a much better feel thanks to better hip and shoulder room and a shorter front console to give better knee space for the driver and front passenger. The seats are still signature Subaru, though, keeping you comfortable on the drive, but still urging you to get out and do something once you get there.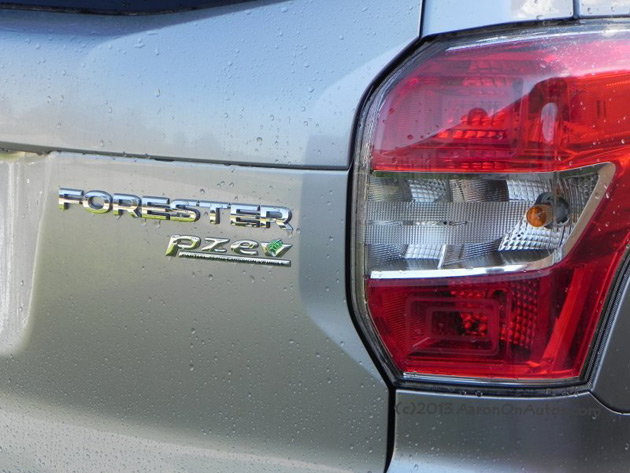 Off-road, the 2014 Forester is just what you expect from a Subaru – which is a lot. It bounces, climbs, rallies, and crawls well. Of course, Subarus are not hardcore technical off roaders like a Rubicon or Rover, but they are far better than most crossovers at taking the not-so-beaten path. In fact, they revel in it. You'll see how it performs in the video below.
Enhancements for off-road driving include some Symmetrical AWD updates, depending on the transmission. The six-speed manual has a 50:50 split like most Subarus of the past have had while the CVT includes Active Torque Split AWD which manages the amount of power being sent to each wheel. This includes a new, enhanced Active AWD system that includes Hill Descent Control and X-mode locking. Those who spend time off-road will love these options for the heightened control they offer.
Bouncing down the trail, toddlers in the rear seat, I heard nothing but giggles and whoops of excitement as we bounded around the countryside. Reluctantly, I gave the 2014 Forester back after a week's use. I did wash the mud off first, though. You know, since they were taking it back to the city.