Lamborghini Gallardo Squadra Corse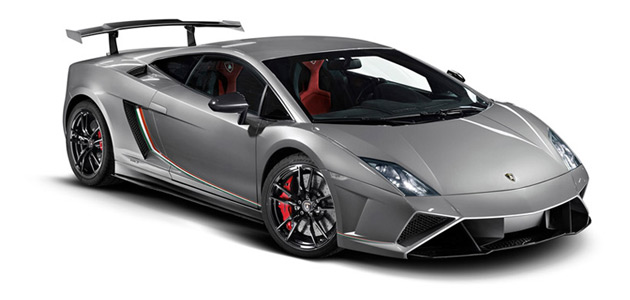 The Lamborghini Gallardo has been around for more than 10 years, and it's still one of the sexiest cars on the planet. Nonetheless, the team from Bologna wanted to do something to ensure that sales don't taper off while buyers wait for the next-generation Gallardo. The solution?
The Lamborghini Gallardo LP570-4 Squadra Corse.
The Squadra Corse name refers to Lamborghini's new motorsport department, and the new model is derived from the Gallardo Super Trofeo race car that competes in the Lamborghini Blancpain Super Trofeo cup. Like the race version, the Squadra Corse is distinguished from regular Gallardos by its quick-release carbon-fiber engine cover, its tall, matte-black carbon rear wing (which is said to provide three times the downforce of the base car), and a 562-hp V-10 engine.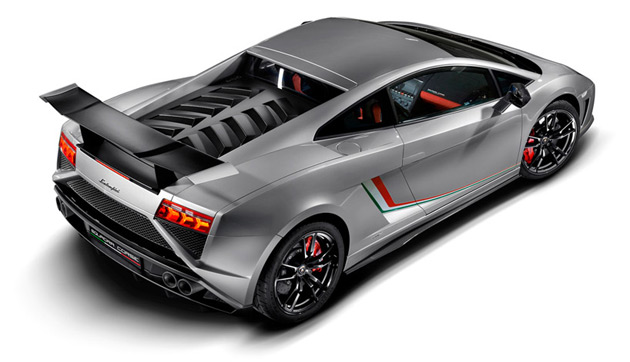 Forget the previous Superleggera and Super Trofeo Stradale models. The Gallardo Squadra Corse is the most track-focused, hardcore Gallardo ever, and marks the end of a mammoth decade-long lifespan for Sant'Agata's baby V10 supercar.
The Gallardo Squadra Corse sheds nearly 150 pounds through extensive use of carbon-fiber and aluminum. What do these changes translate to in the real world? 0-62 in 3.4 seconds, with a top speed of 199 mph.
The newest—and potentially last—iteration of the Gallardo will bow next month at the Frankfurt Auto Show.