2022 BMW 230i Proves That Good Things Come In Small Packages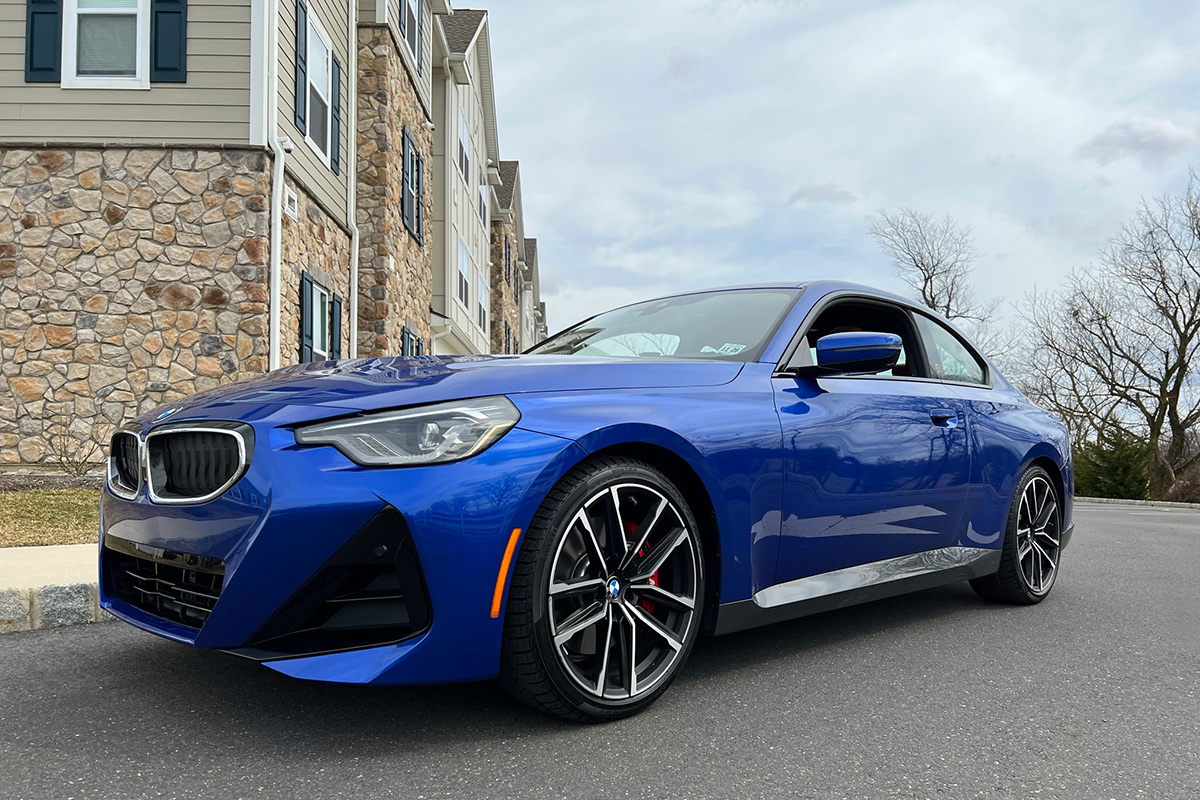 For years now, cars have kept getting bigger and bigger, and BMW is no exception. The BMW 3 Series has grown considerably over the years, and the current generation is actually longer than an E28 5 Series from the 80's! That's frustrating for enthusiasts like me who are looking for a small, lightweight, fun-to-drive car that can tear up some twisty canyon roads.
Thankfully, BMW eventually got the memo that bigger isn't always better, and they filled that void with the 1 Series (later becoming the 2 Series), a more compact sporty car that reminds me of the iconic E30 3 Series that started America's love affair with BMWs. I was a big fan of the previous generation 2 Series (especially the 405-horsepower BMW M2), so I was excited to take the new one for a spin and see how it compared.
Introduced last summer as a 2022 model, my first impressions upon laying eyes on the new car were something like "Ewww, what did they do to the 2 Series!?" But photos don't always do a car justice, so I decided to reserve judgement until getting some seat time with the car. And I was able to do just that a few weeks ago, spending a week with the all-new 2022 BMW 230i.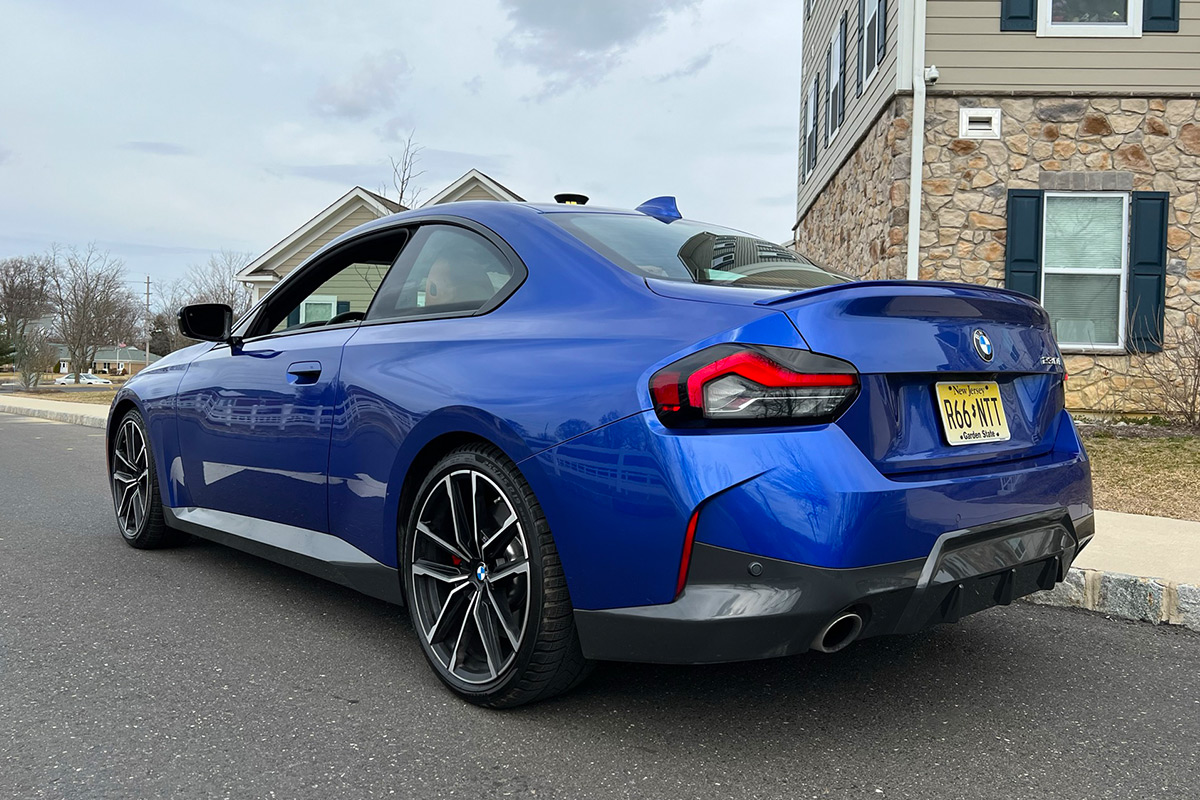 While BMW redesigned the 2 Series, they kept the most important qualities of the car intact: it's still small and it's still rear-wheel drive. Yes, the 2022 BMW 230i is slightly larger than was the model it replaces, but we're talking a few inches longer and wider, nothing too major. But enthusiasts will be saddened to learn that it's no longer offered with a manual transmission, with BMW stating that very few 230i/240i buyers opted for the manual. 🙁
Also noticeably absent is a convertible model.. at least for now. The 2 Series convertible was a nice option for sun lovers who didn't want to commit to the roadster life and the limited cargo space that comes with those, but also didn't want to drive a Sebring-sized boat. We suspect that a convertible variant will return in the next year or so, as that's a common thing when full redesigns happen.
The good news is that the added size and weight are minimal overall (and more than made up for with power increases). The base model 2022 BMW 230i now has 255 horsepower and 295 pound-feet of torque, while the M240i xDrive model has 382 HP and 369 pound-feet of torque, along with all-wheel drive. The 2022 BMW 230i is actually the only rear-driven sport coupe in the compact market, its primary competitors from Audi (in the A3 and S3) and Mercedes-Benz (CLA) being front-wheel drive models. 
I was expecting the car to be fun to drive, and it didn't disappoint in the least! The BMW 230i's handling is phenomenal, with predictable lines and easy movement through the corners. With the M Sport and Dynamic Handling packages (well worth the little $$), the car gets upgraded steering, suspension, rear differential, and brakes. Our car was still wearing winter tires, so we couldn't really push it too its limits, but with a proper set of summer tires, I hear the car sticks to the pavement like you wouldn't believe and is an absolute riot in the twisties.
Despite "only" having 255 horsepower, this little guy really scoots, with a 0-60 mph time of 5.5 seconds, and oodles of torque (no boost lag here) for effortless passing and acceleration. The turbocharged four-cylinder engine in the 230i jumps in pretty early in the RPM range, kicking in somewhere in the 2,000 rpm range. After that, it keeps pulling through to the upper end. Need to reign it in? Those M Sport Brakes do an amazing job of slowing you down in a hurry.
The 8-speed Sport automatic transmission shifts quickly and always seems to be in the right gear when you need it to be. Despite the impressive performance this car delivers, it's also surprisingly fuel efficient (something that's becoming more important with the ever-rising gas prices), with the car delivering 26mpg city and 35mpg highway. With mixed driving, I saw upwards of 30mpg, and I have a rather heavy foot. Impressive for sure!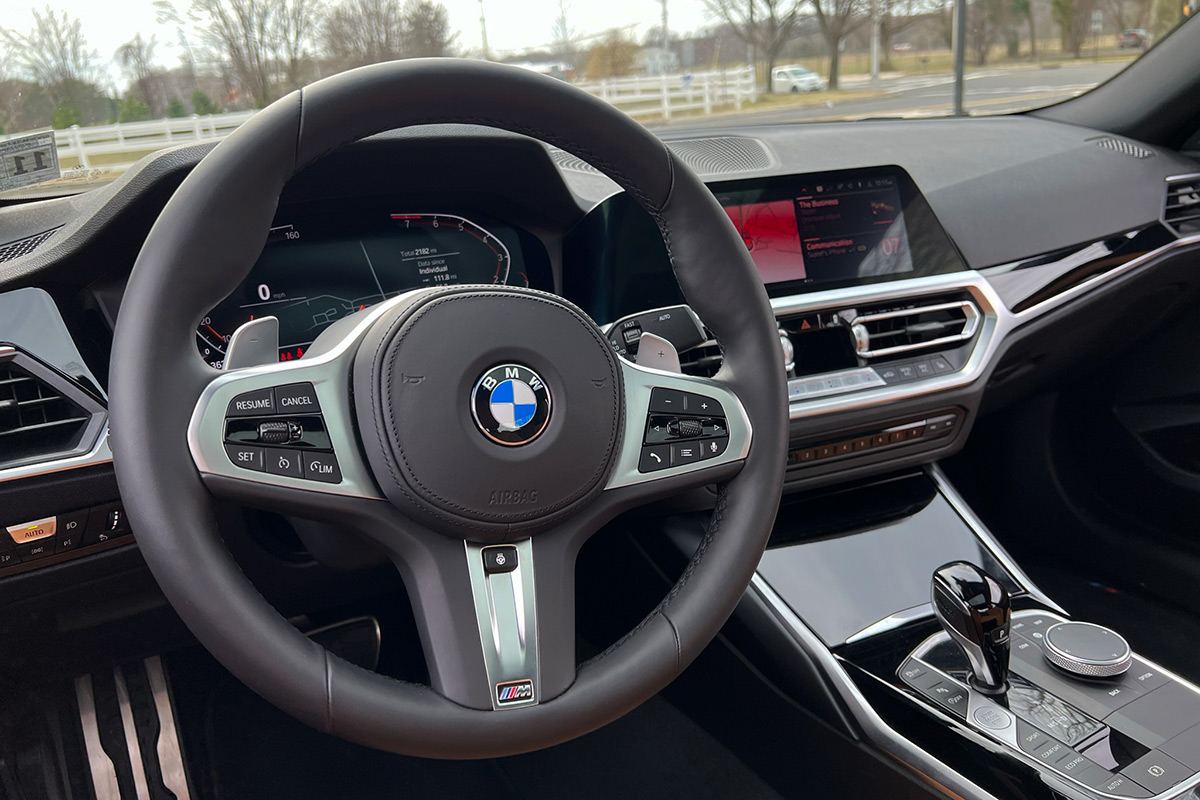 Now let's talk about the elephant in the room, the car's looks. Much like the 2021 BMW 430i I drove last summer, the car is hampered by some questionably styling. Whereas on the 4 Series the issue was that massive front grille, here my big problem is with the rear end, particularly the taillights and the lumpy/bland trunk shape. The old 2 Series tails weren't the greatest to begin with, but this is going two steps backwards in my opinion, and I've seen others online making similar comments.
That said, I had other (non-car) friends who thought the car looked great as-is. So maybe this car is just designed to appeal to a different demographic, I'm honestly not sure. I'd love to hear your opinions on the car's looks, so make sure you leave a comment below and let us know what you think. I do absolutely love the Portimao Blue Metallic paint ($550), BMW has always had the best blue paint colors, and this one is no exception.
Step inside the BMW 230i, and you are greeted by an all-to-familiar interior, with everything pretty much lifted out of the aforementioned 4 Series. Everything works as it should, and while I'm still not the biggest iDrive fan, it works well enough. I mainly used Apple CarPlay for music and navigation, which makes life easier. The Harman Kardon surround sound system is a pretty great upgrade if you're a music person, and a bargain at just $875. There are also some nice design flourishes throughout to give it a little extra pizzazz.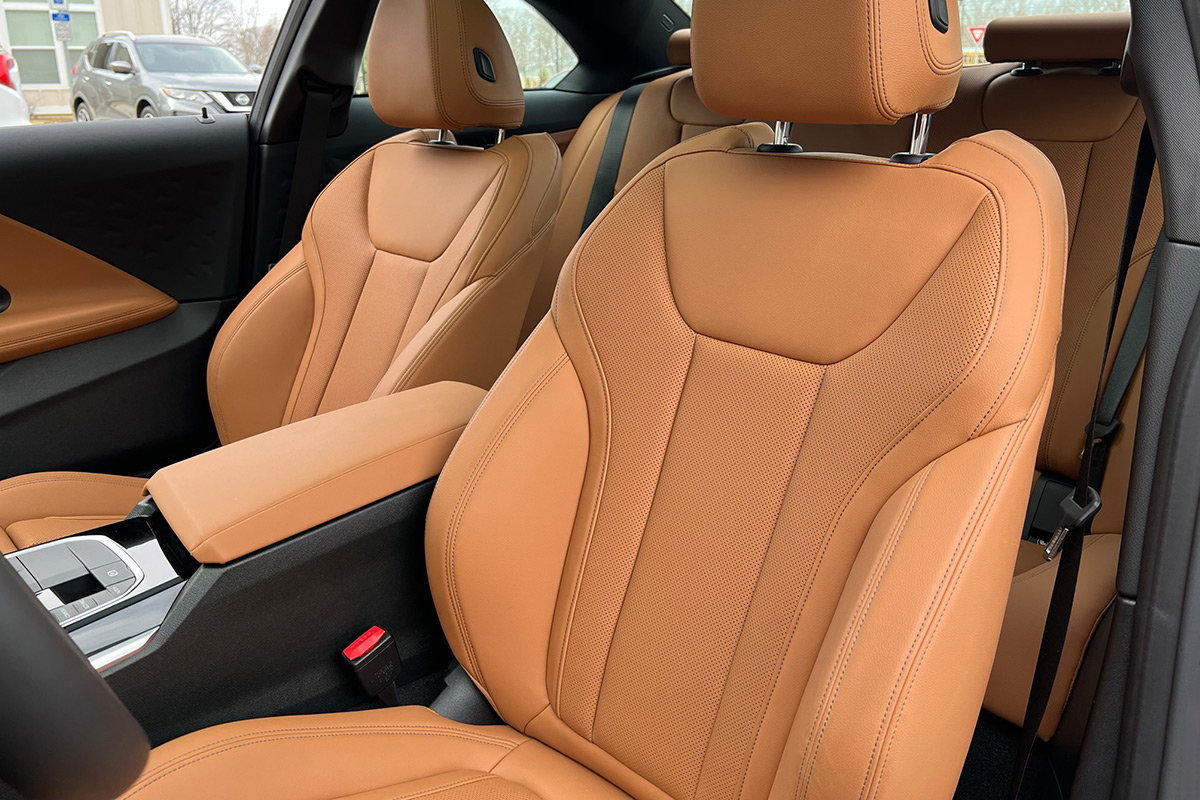 All in all, there's a whole lot to like about the all-new 2022 BMW 230i, reminding me of the 3 Series coupes of the 1980s and 90s, when they too were small, fast cars with rabid fan bases who knew what they could really do, before they bloated into the family hauling concessions to adulthood that clog our highways today. 
If that's not enough, the 230i is by far the most reasonably priced BMW on the market, with a starting price of $36,350 and our loaded tester coming in at just $46,570. That's a lot of bang for your buck right there!
The new 2 Series is the easiest way for someone to get the BMW thrill and drive-centric feel that the German make is known for. We're still crossing fingers hoping for the convertible and that BMW offers the manual again for those who prefer to row their own gears. But even in automatic form, it's a ton of fun to drive, and I thoroughly enjoyed my time with it. But don't just take my word for it, test drive one for yourself and see what you think of it.