Alpine Unveils 9-Inch Aftermarket Head Unit With Floating Design At CES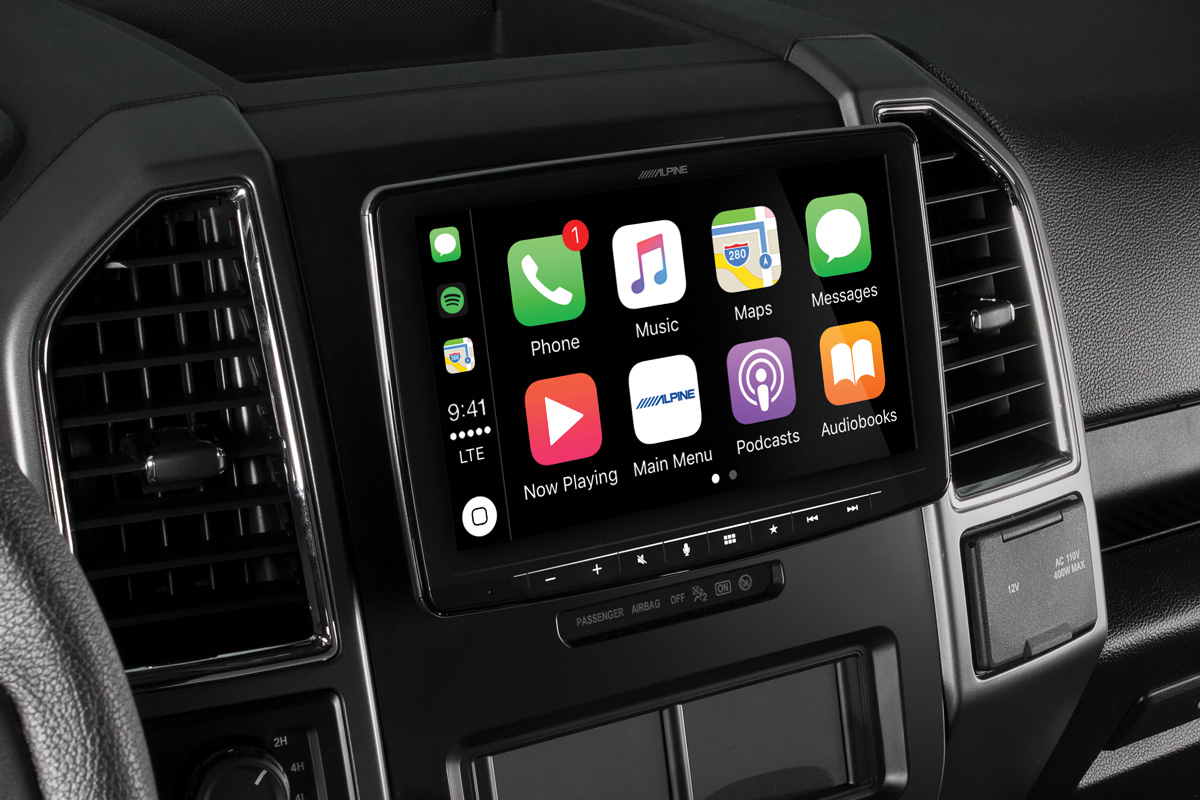 Many of today's newer cars come with huge infotainment screens (like the Lexus LC 500 with it's 10.3″ dash-mounted screen). But if you've got an older car and want that big screen experience, you're pretty much out of luck, as most single DIN and double DIN radios only give you so much space to work with.
Alpine Electronics came up with a unique solution to this common problem with their new 9-inch iLX-F309 in-dash system, which they debuted at CES this week. This AM/FM/audio/video receiver uses a 1-DIN chassis for installation, with a 9-inch touch screen "hovering" in front of the vehicle's dash, allowing the oversized screen to be added to a variety of vehicles without the need for custom installation.
Installation of the Alpine iLX-F309 sounds like a breeze, as described here:
The 9-inch screen is attached to an adjustable mount connected to a 1-DIN chassis. Once installed, the screen and mount are fixed to the chassis for a sturdy installation. The screen hovers over or in front of the dash while its rear housing tapers off cleanly at the edges for a thin, modern silhouette. At its default position, the screen's sliding mount is pushed out, sitting at a 90-degree angle and the bottom of the screen is centered with the 1-DIN chassis.

At this point, the screen can be angled at select positions to assist during installation, help with visibility, or move it away from other items on the dashboard. The screen can be positioned 20 mm back from its default position, to move it closer to the dashboard. It can be moved up or down 30mm from its default position and can be tilted up/down at a maximum of 45-degrees, depending on the position of the up/down location.
The iLX-F309 has a suite of entertainment features sure to please the most discerning of techies, with Apple CarPlay and Android Auto, Bluetooth streaming audio, HD Radio, SiriusXM, Alpine TuneIt App integration, AUX, HDMI, and rear camera inputs, and more. The system doesn't include a CD or DVD slot.
If you're interested in getting the Alpine iLX-F309 for your vehicle, you won't have long to wait, as the system will be available at authorized retailers in February, with a suggested retail price of $1,100.
What do you think of the Alpine iLX-F309 with it's 9-inch floating screen?