This Is The Gravity-Defying Death Star Speaker You've Been Looking For!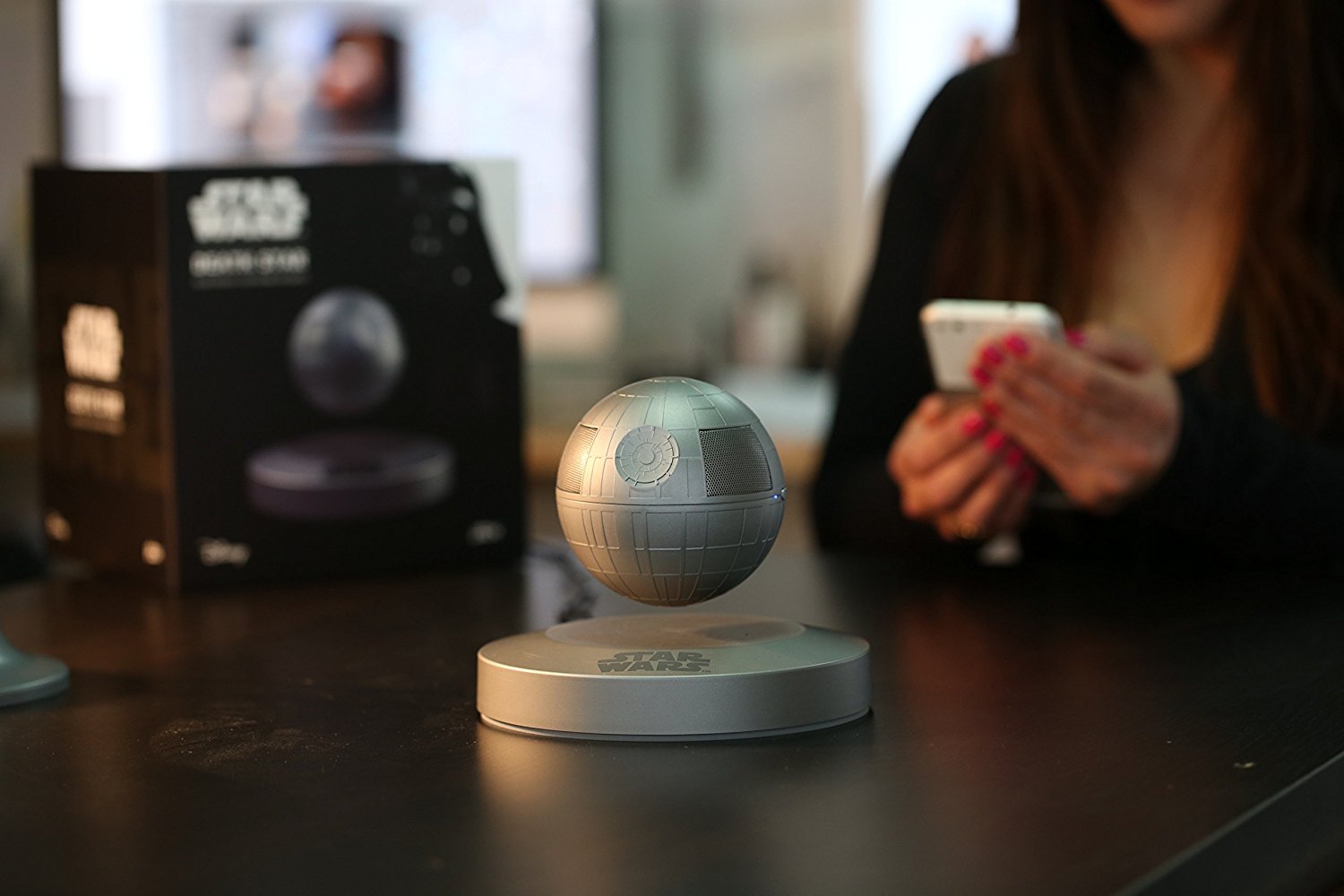 Unbound from the laws of gravity, Plox is bringing the might of the Empire to your home with the Official Star Wars Levitating Death Star Speaker. Amaze your friends and yourself as your Death Star speaker delivers 360 degrees of uncompromising sound for up to five hours on a single charge.
The gravity-defying orb combines 360° Bluetooth sound projection with an out-of-this-world levitation system using Plox's force technology. This exclusive Star Wars collectible is the Death Star you've been waiting for.
This is a great sounding speaker that any Star Wars fan would want. Sadly, this model does not come with the planet-destroying super laser. Hopefully, they can add this to their later models. For now, you can only 'blast' some cool tunes.
The Empire's ultimate weapon can now be yours. May the force be with you!