Enjoy Untethered Music With The JBL E55BT Wireless Over-Ear Headphones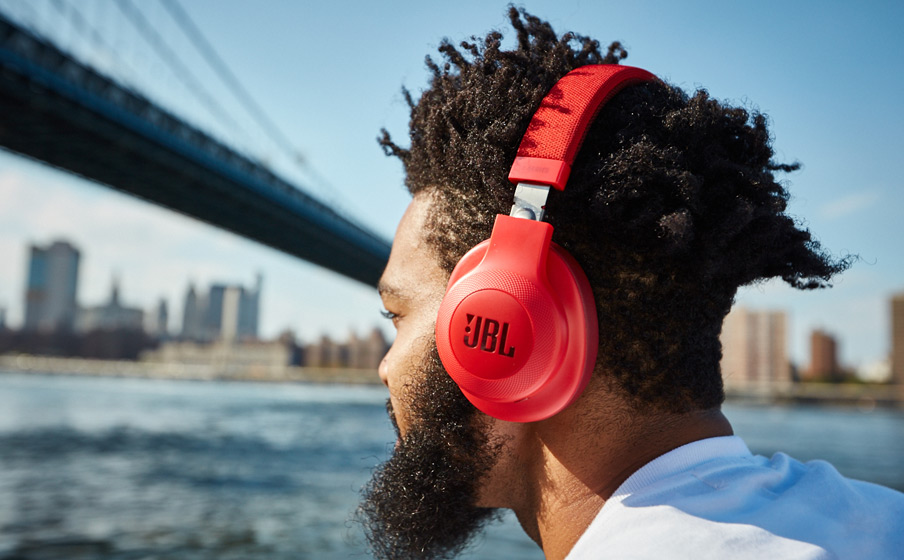 It's easy to get sticker shock when you're shopping for a pair of premium Bluetooth headphones, as a quality set of cans will typically set you back around $300. But that's not the case with JBL's new E-Series wireless headphones, which bring the signature sound of JBL right to your ears, without breaking the bank.
We recently had a chance to test out their top-end JBL E55BT wireless over-ear headphones, which come in at a very reasonable $149.95, and we were rather impressed with them. They've got a sleek design (and comes in 5 stylish colors), are super comfortable, deliver great sound quality, and have a 20-hour battery life.
Style-conscious buyers will be happy, as the JBL E55BT's are definitely sharp, especially if you opt for one of the brighter hues like red, blue or teal. As far as fit and comfort goes, I found them to be second to none, with generous cushioning in the headband and earpads that allowed me to wear them throughout the day without any sort of fatigue. That's huge in my book!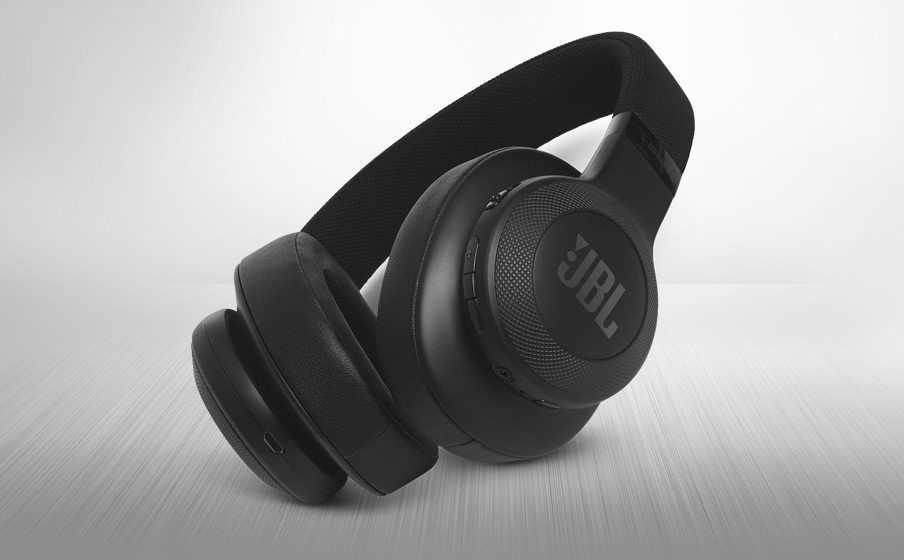 But where these headphones really shined was in the audio department. Equipped with 50mm drivers, these E55BT are perfectly balanced, with excellent bass performance, and crisp, clear highs. I listened to all kinds of different tracks with them, and everything sounded great. The whole frequency range is very detailed and spacious, with good separation and such. Really impressive for this price point.
The E55BT also has built-in music control buttons on the right ear cup, which offer convenient management of music and calls. That's right, you can take phone calls while using these headphones, though the built-in mic isn't the greatest. Using the detachable audio cable (which has an inline remote control and microphone) is a much better option if you have to make a hands-free call.
During my time with the JBL E55BT headphones, I never had them run out of juice (or even have the warning come on for low battery), and I used them quite a bit. So I have no doubt that they do indeed live up to their 20-hour battery life. Furthermore, they can be recharged to full capacity in just two hours, so you won't have to go without your tunes for too long.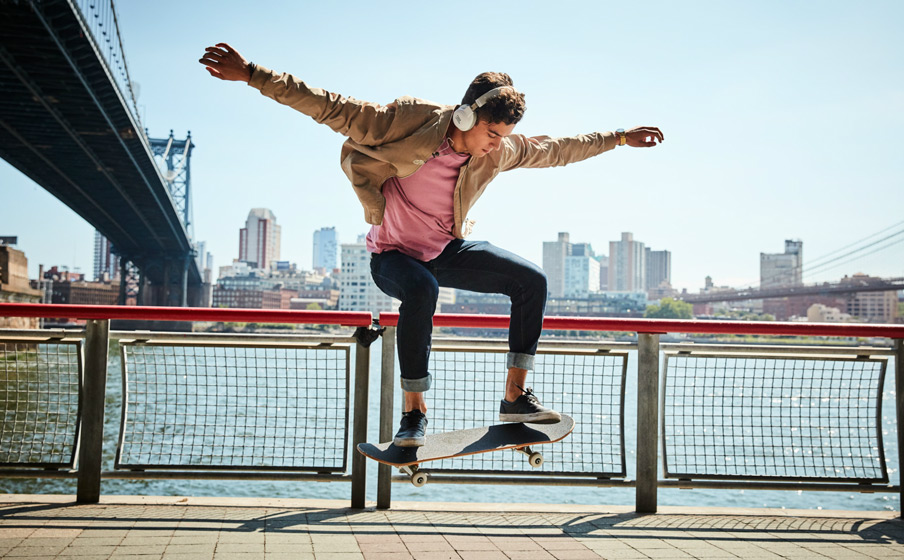 Overall, I was rather impressed with the JBL E55BT headphones, and I found them to be a big step up from the sub-$100 wireless headphones currently on the market, delivering a high-quality audio experience at an affordable price. So if you're ready to say goodbye to those pesky wires once in for all, order yourself a set of JBL E55BT headphones.. You won't be disappointed!