Anchorman 2 Cocktail Recipe – It's Kind Of A Big Deal
The world is about to get a second dose of the iconic Ron Burgundy with the premiere of Anchorman 2: The Legend Continues on December 18th. Hornitos Tequila is celebrating his return with a cocktail that, like its namesake, is kind of a big deal: The Burgundy.
In the long-awaited sequel, Burgundy and his Channel 4 news team make their way from San Diego to NYC for a stint on a 24-hour cable news network, GNN. Anchorman 2 will bring back cast favorites from the first film, as well as some amazing cameos. Though much of the plot has been kept under-wraps, one thing is certain: If Anchorman 2 has as many quotable one-liners as the first one, this might go down as the funniest sequel in history.
Hornitos The Burgundy pays homage to the legend himself, and if he were to take a sip, it would make Ron Burgundy change his "scotchy scotch scotch" mantra to "tequila tequila tequila."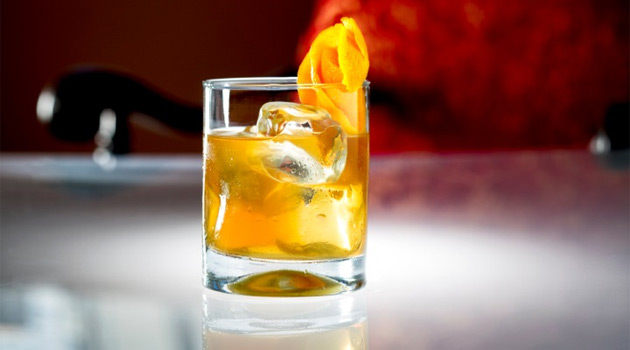 Hornitos The Burgundy
1 1⁄2 parts Hornitos Plata Tequila
1⁄2 part Honey Syrup
1⁄4 part Mezcal
3⁄4 part Sweet Vermouth
Orange Twist
Method: Add ingredients to a mixing glass, stir and strain over fresh ice (large cubes preferred) and garnish with orange twist.