Try Out To Be The Next Anchorman!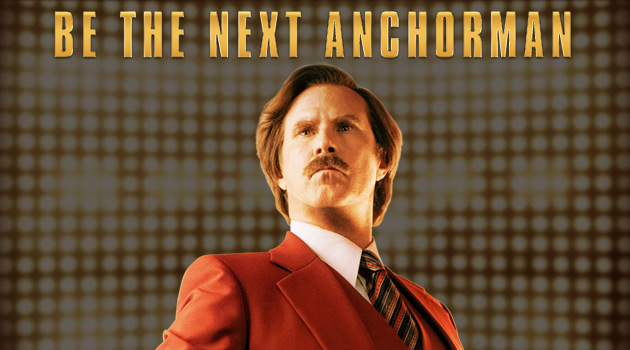 Hey there, Cub Scouts!
Anchorman 2: The Legend Continues is coming to the big screen, and EPIX has a contest that will make you weak in the knees. All you need to do is prove that you've got the chops to fill the supple leather loafers of the world's greatest newsman. We know, Ron Burgundy's a tough act to follow, but if you think you've got what it takes, read on.
Here's the skinny: One lucky winner will get to be the EPIX anchor at the world premiere of Anchorman 2: The Legend Continues in New York City. Ten lucky finalists will receive a PS3 and a 1-year subscription to EPIX. You wouldn't want to miss out on an opportunity like that, would you?
Here's how to enter: Just upload a 15-second Instagram video of yourself reading the news just like the great Ron Burgundy and tag the video with #IAmRonBurgundy. It's as simple as that!
Here's Champ Kind to tell you how it's done:

Now start working on that 'stache and get your fannies over to http://IAmRonBurgundy.com for all the details and to enter!