Watch The Official 'Anchorman 2' Trailer Here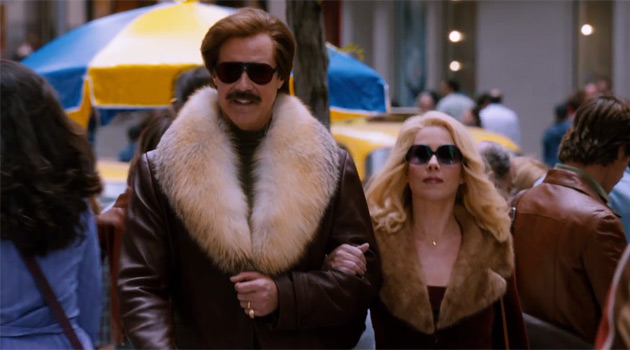 Great Odin's Raven! After a couple of teaser trailers, Paramount has finally released the first full trailer for Anchorman 2: The Legend Continues. The movie takes place in the '80s, and Ron Burgundy and the rest of the Action News Team have ditched San Diego for a new 24-hour news network in New York City.
Those worried about NYC changing Burgundy have nothing to worry about. "I'm gonna do the thing that God put Ron Burgundy on this earth to do: have salon-quality hair and read the news," Ron says.
Anchorman 2 is set to hit theaters this December.