April Rose Checking Out The Cars At Barrett-Jackson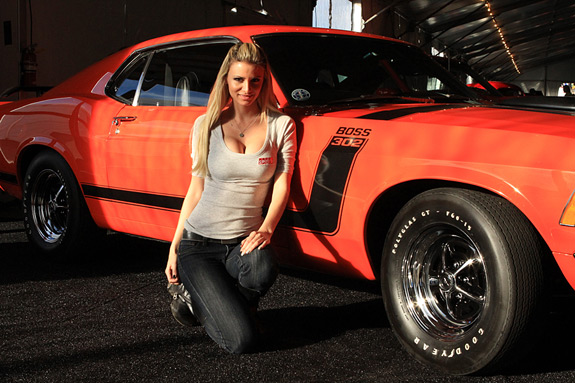 The world's greatest collector car events, Barrett-Jackson, has brought their renowned auction of high-quality, one-of-a-kind vehicles to Scottsdale, and SPEED is televising live coverage of the event all weekend long!
There are some amazing cars up for auction this weekend, including the original Batmobile No. 1, the 1970 Dodge Challenger from Fast and Furious, the 1974 Dodge Monaco Bluesmobile Recreation, and the Little Yellow Submarine.
The stunning April Rose shared some exclusive photos with us, check 'em out: