Are You Good At Beer Pong? You Could Win $50K!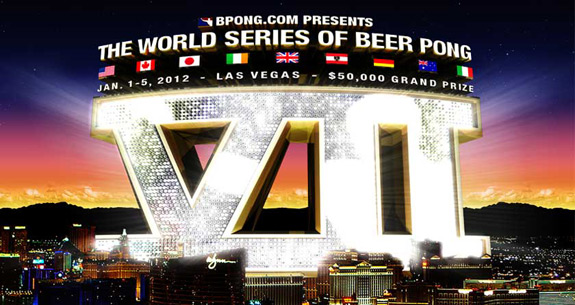 BPONG.COM is pleased to announce that sign-ups are underway for the seventh annual World Series of Beer Pong, the largest, longest-running beer pong tournament in the world. Next year's competition will be held January 1st-5th, 2012 at The Flamingo Hotel and Casino in Las Vegas, and will offer a shot at the $50,000 Grand Prize.
Participants who sign up at www.bpong.com before June 30th, 2011 will save $75 each off the full-price entry fee!
"Plans are already in the works to make the 2012 World Series of Beer Pong the biggest and best ever, with more sponsorship opportunities, side events and prize money than ever before," said WSOBP co-founder Billy Gaines. "This year's competition was fierce, so we encourage teams to sign-up and start practicing early for the best possible shot at the $50,000 grand prize."
Gaines added that a year is more than enough time to become skilled at the sport of beer pong. Defending champions Dan Range and Nick Syrigos from Saint Louis-based team "Standing Ovation" had only played together for a year before they took home the grand prize. And Syrigos played his first game of beer pong just two short years ago.
Players interested in taking advantage of the WSOBP VII Early Bird Discount must register online at www.bpong.com before the June 30th, 2011 deadline. Player packages start at only $450. All packages are priced per person and include a four-night hotel stay and entrance into the WSOBP VII.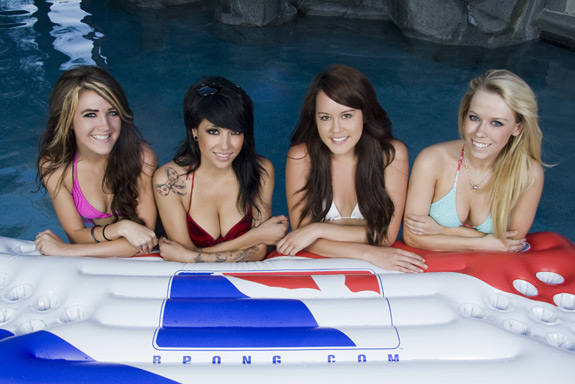 While you're at BPONG.COM, be sure to check out their Inflatable Floating Beer Pong Table. It's the perfect accessory for summer – Bring it to the pool, lake, river, beach or barbecues. The table is made of strong, sturdy vinyl for rough and rowdy game play, and it can be yours for just $59.99!
Need more convincing? Check out how much fun these girls are having!