Awesome Tailgate Vehicles for Dedicated Fans
Tailgates are a rite of passage for many football fans pledging the fraternity of loyal, 'til-the-death devotion. Week after week, crowds pour into the parking lots of stadiums around the country to praise the cathedral-like buildings that are home to the team they were born to worship. True passion does not end with a jersey, a ticket, and a great attitude; it continues on to precise statistical knowledge, knowing every player, and hatred for bitter rival opponents.
These dedicated fans can only show up to games in certain vehicles that express their purpose both in sound and more importantly look. Check out these over-the-top tailgating vehicles: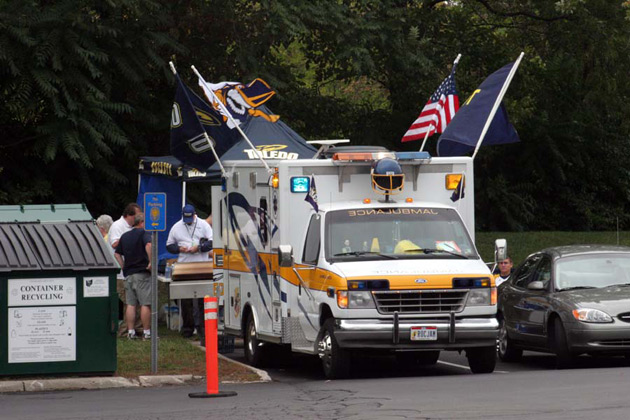 The University of Toledo might not be famous for its hardcore fan base but do not let that deter the thought of their fans belief in the football program. This ambulance has been redone and outfitted for football tailgating glory with a giant helmet and large flags that fly as it drives down the street. No one could miss this vehicle pulling into the parking lot on game day.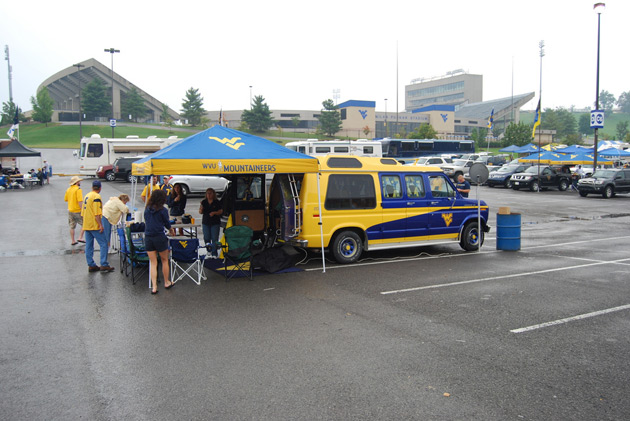 A conversion van is a classic tailgate vehicle because of its space and ability to host tons of fans both inside and outside. This van has been outfitted for the West Virginia football Mountaineers and painted for undeniable purpose. Even the tire rims have been themed to back the team.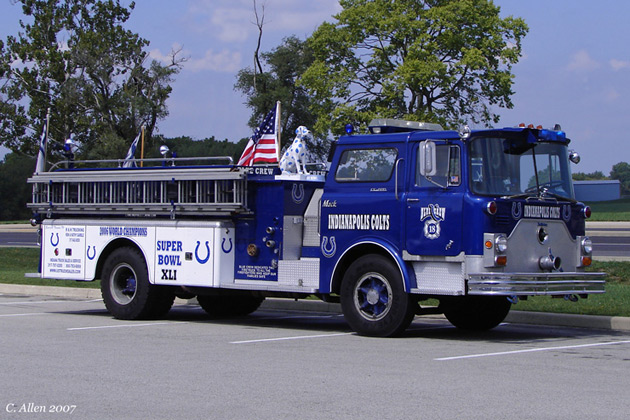 It is rare to see an entire fire truck used for another purpose other than saving lives and fighting fires. Still, this reused truck has been born again as an Indianapolis Colts support machine. With a Colts blue paint job and a few custom car decals highlighting the Colts achievements this fire truck becomes a fan's dream vehicle for tailgate parties.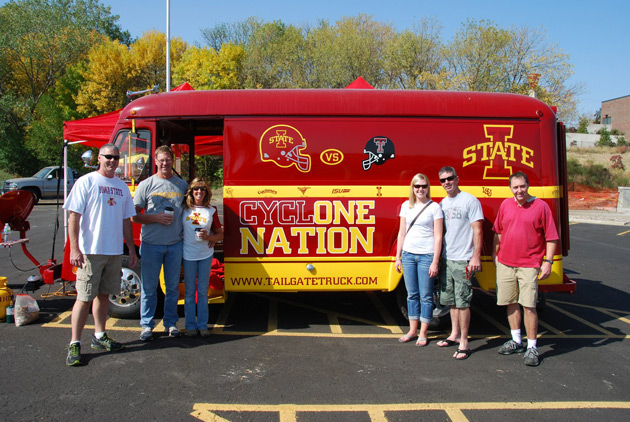 Old delivery trucks are easily identifiable and quick eye magnets for motorists on the road. Add some beautiful team colors and some logos and an old truck becomes a classic tailgate backdrop. Some vehicles, like this one, use magnetic signs to change the logos each week with new opponents coming to town. That is another level of fan diligence.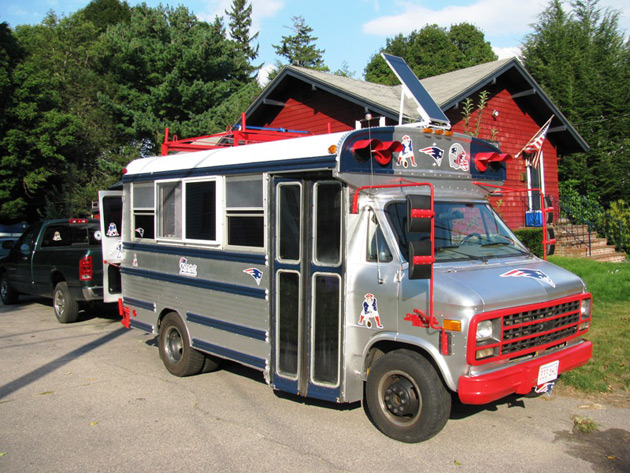 Another regularly used tailgate vehicle is a miniature bus or an entire bus. Many fans can pile in and head to the game in style without having to get in each other's way and can pack in all the needed supplies for the festivities. The New England Patriots would be proud of this fan and would welcome this to the Gillette Stadium parking lot any day.