NFL Teams, Reconstructing Already?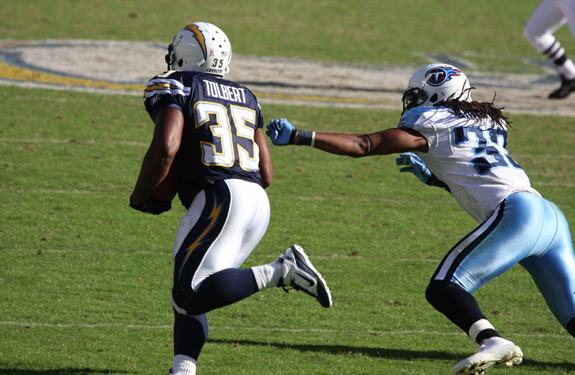 The regular season of the NFL has ended, and some teams didn't hesitate to take immediate action in order to fix their football teams. Coaches and general managers have been fired, and some have also been hired as teams look for ways to fix their programs. Changes needed to be made for some franchises, and changes have been made.
Kansas City Chiefs
The Chiefs have been one of the more active teams since the regular season has ended, as they have fired head coach Romeo Crennel and mutually agreed to part ways with general manager Scott Pioli. They did not take long in their search for a coach, as they hired Andy Reid, who had finished his fourteen year tenure with the Philadelphia Eagles. Their process of fixing their program has just begun, but they have been quick and active in the early parts of the offseason. Reid is already looking at what type of players he has on his roster, and what changes he might need to make to his players, in particular, the quarterback position.
Arizona Cardinals
The Cardinals have been another active team as they have fired head coach Ken Wisenhunt, and general manager Rod Graves after a disappointing season that began so promising. They have found their general manager that they believe will transform them into a contender with the promotion of Steve Keim. Their search for a head coach continues, and Keim will be sure to find the coach most suited for the job.
San Diego Chargers
The Chargers have chosen to be active this off-season in their search of getting back to the playoffs, and began to do so with the firings of head coach Norv Turner and general manager A.J. Smith. They have brought in former Packer general manager Ron Wolf, who will be a consultant in the search for a new leadership group. Of the teams wasting little time to make changes to their organization, the Chargers are in a good position to succeed. It's a good idea to get some San Diego Chargers tickets, as with Phillip Rivers as their quarterback, they have the most desired building block a team could have. They should be a playoff contender again next year.
Buffalo Bills
The Buffalo Bills have been very active after the completion of the regular season, with their biggest move being the decision to fire head coach Chan Gailey. There was also work done in the front office, as owner Ralph Wilson has decided to give complete control of day-to-day operations to CEO Russ Brandon. The Bills also hired coaches, as they brought in Doug Marrone to be their head coach, Nathaniel Hackett to be their offensive coordinator, and Mike Pettine as their defensive coordinator.
All four of these teams have taken action towards fixing their franchises with changes on coaching staffs and changes in management. It's clear they are not wasting anytime in making these changes as they search for a way to get their teams back into the playoffs. Certain teams are more equipped for these challenges than other with the players they have or the circumstances they have, but changes needed to be made, and changes are being made.
photo credit: San Diego Shooter (cc)