Red Bull Perspective: Skateboarding In A New Light
Red Bull Perspective is a cinematic journey through the eyes of skateboarding's elite.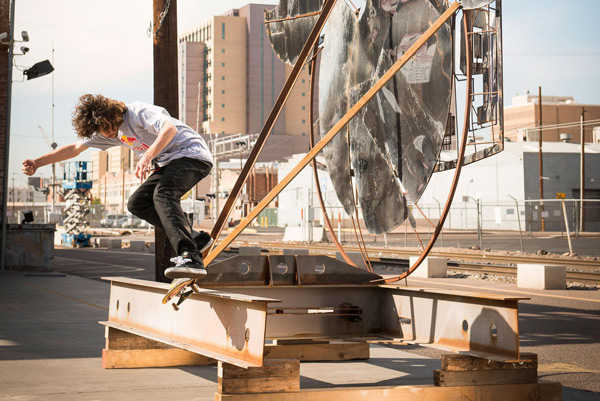 Meshing Hollywood quality cinematography with the highest caliber skaters, Ryan Sheckler (San Clemente), Torey Pudwill (Simi Valley), Ryan Decenzo (Vancouver) and Zered Bassett (New York) journey from their hometowns to a common ground, in Phoenix, Arizona, to learn how where they have come from colors their approach to new terrain.
Watch out for some sick tricks in an abandoned wave pool and an unsused warehouse as the group get a bigger understanding of what it is that has shaped their styles.
You can watch the 16-minute film here:

For a deeper perspective, visit redbull.com/perspective
Images courtesy of Atiba Jefferson/Red Bull Media House