NBA Legend Dr. J Joins Forces With Crown Royal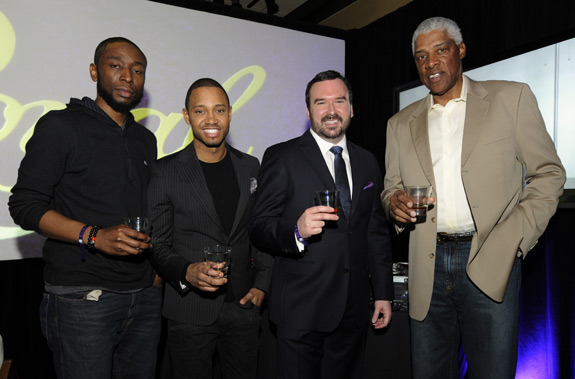 Dr. J, was celebrating the launch of his new Crown Royal ad campaign in style Saturday night. The Godfather of Dunk joined E! News entertainment host Terrence J and critically acclaimed hip-hop producer, 9th Wonder, at Black Finn in Houston for a VIP dinner and whisky tasting.
The trio joined forces to unveil their new campaign with Crown Royal entitled "Reign On." At the dinner, the stars gave a sneak peek at their new commercials, complete with special behind-the-scenes videos and explanations about what it means to them to "Reign On."
You can watch Dr. J's Crown Royal commercial below:

The effort is a collaboration coordinated by Crown Royal to encourage adults to live life to the fullest and celebrate successes in style. Or in other words, helping people Reign On.