How Are You Celebrating National Margarita Day?
Did you know that today is National Margarita Day? This is one holiday worth celebrating!
Originating in the 1940's, no one is quite sure who came up with this refreshing combination of tequila, lime juice and Cointreau, but it's certainly no mystery that this classic concoction is one of the most popular cocktails of all time!
To celebrate, Sauza tequila, has mixed up some exciting recipes featuring a fresh and easy twist on the original margarita that will have you wishing this holiday lasted well beyond a single day!
Sauza-Rita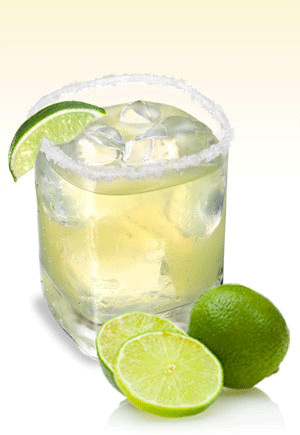 Ingredients:
1 can Sauza® Blue Silver 100% Agave Tequila
1 can Frozen Limeade
1 can Water
1 bottle Light Beer
Preparation:
Pour limeade and beer into a pitcher with ice. Fill limeade can with Sauza® Blue Silver and pour into pitcher. Finally, add a can of water, stir and enjoy. (Serves 9)

Sauza Grapefruit Margarita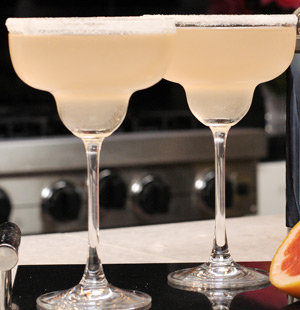 Ingredients:
1/2 cup Sauza® Blue Silver 100% Agave Tequila
4 cups Club Soda
3 cups Fresh Grapefruit Juice
Preparation:
Combine all ingredients in a pitcher. Mix well. Serve cold or over ice in sugar rimmed glasses. (Serves 4)

Sauza Prickly Pear Margarita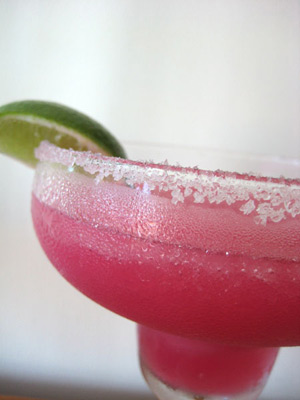 Ingredients:
8 parts Sauza® Blue Silver 100% Agave Tequila
4 parts JDK & Sons™ O3 Premium Orange Liqueur
1 can Frozen Limeade
6 parts Prickly Pear Cactus Puree or Juice
4 cups Crushed Ice
Preparation:
Combine all ingredients in a blender. Pulse until all the ice is completely blended. Taste and add sugar or lime juice if you want more sweet or sour. Pour into salt-rimmed margarita glasses and garnish with a lime wedge. (Serves 8)

Sauza Golden Margarita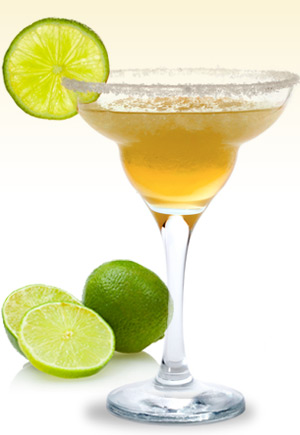 Ingredients:
1 1/2 parts Sauza® Blue Reposado 100% Agave Tequila
1/2 part John Dekuyper & Sons™ O3 Premium Orange Liqueur
1/4 cup fresh squeezed lime juice
1/4 cup fresh squeezed orange juice
Ice, salt and orange for serving
Preparation:
In a shaker filled with ice, combine lime juice, Sauza® Blue Reposado Tequila, and liqueur. Shake vigorously. Strain into a glass filled with ice and rimmed with salt (optional). Garnish with an orange wedge. Salud Sweethearts! (Serves 1)