Crown Royal and Playboy Party For A Good Cause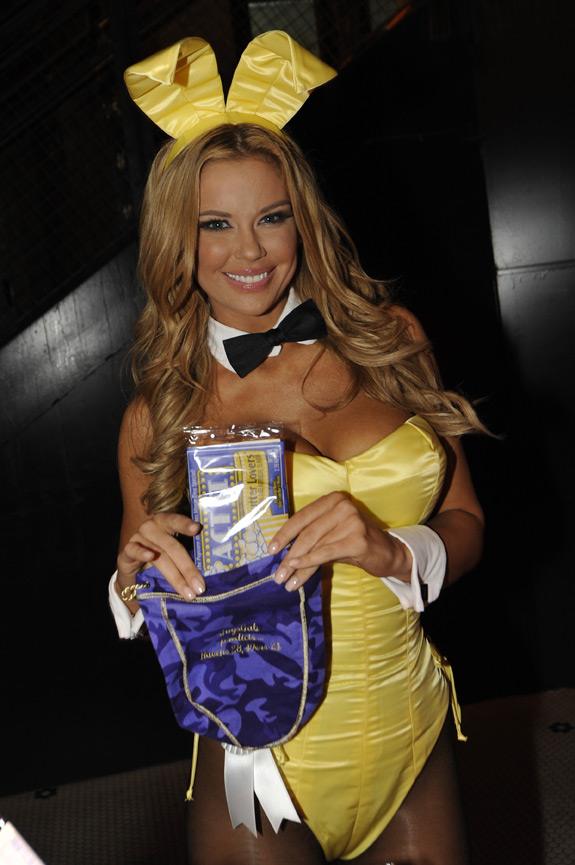 Super Bowl XLVII is finally here! After an epic divisional round and two intense championship games, the San Francisco 49ers and Baltimore Ravens have descended on the Big Easy for what promises to be a game for the ages.
Of course, the game isn't the only fun to be had in The Big Easy. Last night, Crown Royal and Playboy partied for a cause, as celebrities (like Neil Patrick Harris and Anna Faris) and sexy Playmates on the red carpet stuffed Crown Royal camo bags with snacks to send to troops overseas.
It was a quick way of saying 'Thank You' for all they do as part of The Crown Royal Heroes Project – an ongoing program aimed at honoring those who protect our freedoms every day.
Crown Royal embroidered an iconic Crown Royal camo bag with our predicted score for the Big Game, and enlisted the help of stunning Playmate Jessa to help stuff it full of snacks. Our bag will now be sent to a U.S. soldier serving overseas.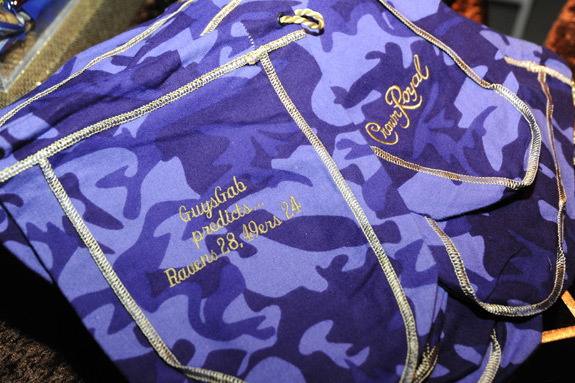 If we predicted the winner and score exactly, we'll walk away with a $129.99 bottle of Crown Royal Extra Rare Whisky. Fingers crossed!
Photo Credit: AP on behalf of Crown Royal