Bud Light Rallys To Bring Back Happy Hour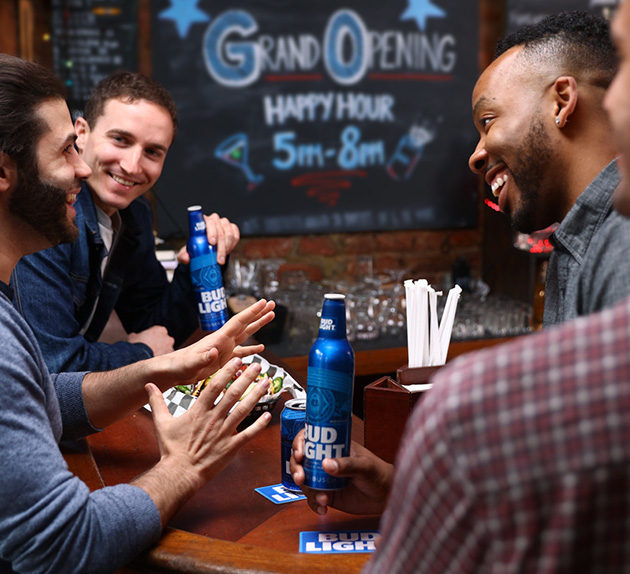 When is the last time you hit the bar after work with your co-workers for Happy Hour? It's been awhile, right? You're not alone. According to a recent poll, more than half of all employed Americans older than 21 haven't left work at 5PM on a Friday in over a year. 1 year! That's 365 days! And on top of that, 60% of Americans have not been to Happy Hour in the same amount of time.
When did we become a nation of workaholics?! Bud Light finds this type of behavior unacceptable, so they're rallying to bring back Happy Hour this summer, and they're putting their money where their mouth is by giving away free beers all summer long as a reward for leaving the office on time and heading out to Happy Hour.
Bud Light is encouraging working people across the country to stand up, walk to the nearest bar or fridge, crack open an ice cold Bud Light, raise one to right now and TAKE BACK HAPPY HOUR!
Head over to BudLightHappyHour.com, where you can access the perfect toolkit to help you get out of work on time. From drafted OOO messages to an opportunity to enter to win free Bud Light, you now have access to everything you need to make sure you can leave work every Friday this summer at 5PM, no excuses.
Who's ready to take the pledge and join Bud Light in a movement to Bring Happy Hour back?