Erin Andrews And Luis Guzman Star In New Dos Equis Ads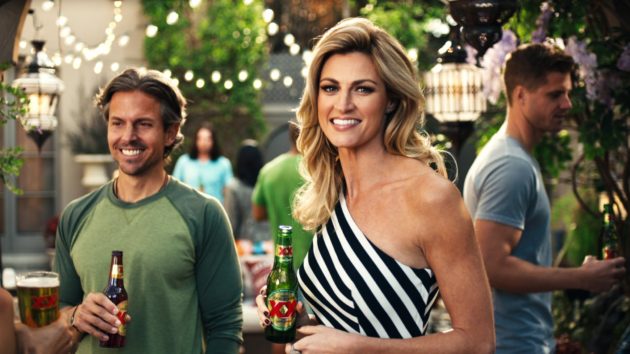 While it's true that the Most Interesting Man in the World is headed on a one-way mission to Mars, Dos Equis is hardly finished with the "Most Interesting" theme, as evident by these two new spots featuring sportcaster Erin Andrews and actor Luis Guzmán.
As you can see in these 15-second ads, Erin Andrews and Luis Guzman are not the most interesting people in the world, but rather the 5,008th and 8,507th most interesting. How did they determine that? By using the Dos Equis Interesting Index, an algorithm built for Facebook that lets fans gauge their own interestingness, based on their social posts.
Personally, I think the algorithm (which scores based on your originality, thirst for knowledge, worldliness and sense of adventure) could use some work, as it says I'm the 363,100th most interesting person in the world, and I feel like that number should be much higher. But then again, I don't post all of my antics on Facebook for the world to see, as some things are best left private. 🙂
Nonetheless, if you want to see where you stack up, head over to DosEquis.com/InterestingIndex to discover your ranking, peruse exciting summer hacks and enter sweepstakes to win prizes including festival tickets and backyard grilling accessories. Fans can improve their status throughout the summer by participating in interesting activities, visiting local Dos Equis bars and restaurants, and entering the sweepstakes.
In preparation of the brand's 120th anniversary, Dos Equis is also refreshing the brand's logo and packaging. The new visual identity nods to the brand's Mexican heritage and further highlights the taste profile of a crisp, refreshing, beer with a well-balanced finish. Dos Equis will launch TV commercials to support the new visual identity on June 13, and primary and secondary packaging will begin to rollout across the country in mid-July, for both bottles and cans.