Dos Equis Kicks Off The Cinco De Mayo Celebration Early This Year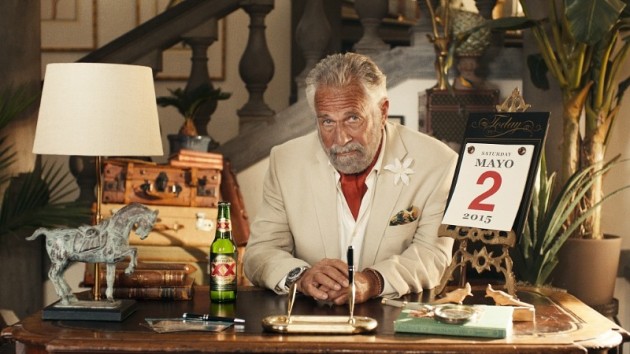 For the third straight year, Cinco de Mayo falls on a terrible day for celebrating this most festive of holidays… Tuesday. So if you thought last years' Monday fiesta wasn't optimal, you don't want to let Tuesday happen to you this year. Luck for us, Dos Equis is once again stepping in to save the holiday, with the help of The Most Interesting Man.
As you can see in his latest video below, he's encouraging you to join the brand's Dos de Mayo celebration on Saturday May 2nd. But lest we forget, this is no ordinary Saturday, and cities all across the country are already preparing celebrations to make this the most magnificent Dos de Mayo ever, such as Louisville's annual race of the thoroughbreds and Las Vegas' fisticuffs match of the ages.
Dos Equis also saw the Most Interesting Man get pulled over for riding shotgun in the HOV lane last month, and it got them inspired. How cool would it be if The Most Interesting Man showed up at Dos de Mayo house parties nationwide? So Dos Equis is giving fans the chance to party with the MIM, by delivering standees to the first 1,000 fans (21+) that submit a "legend line" or an "I don't always…" line on the Dos Equis Facebook page between April 23rd & 24th. It's just that easy – submit a line and receive a free cutout!
We have two of these bad boys in our office, and it's the first thing people notice when they walk in. 🙂
Stay Thirsty My Friends!