Mountain Dew Introduces Craft 'DEWshine'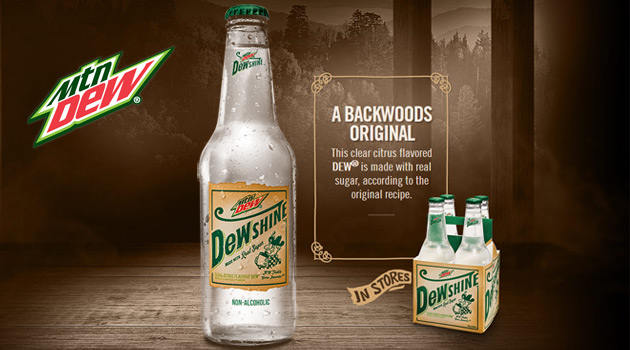 Did you know that it was actually a few rebels who created and poured the very first batch of Mountain Dew into glass bottles in the backwoods of Tennessee? And it is because of those bold individuals that Mountain Dew was inspired to create Mtn Dew DEWshine – a clear, citrus DEW, made by those who respect and honor the roots that have helped make the brand what it is today.
Climbing on board the premium "craft" movement, Mountain Dew ditches the fluorescent green coloring, uses real cane sugar, and packages DEWshine in clear glass bottles with retro branding.
DEWshine retails between $1 and $1.49 for a single bottle and $3.99 for a four-pack, and it's sold nationally wherever premium beverages are sold, with a focus on the Midwest and Southeast where some of DEW's most loyal consumers live.
Many of our local stores have already sold out of DEWshine, but we were lucky enough to get ahold of a few bottles. The verdict? Two thumbs up, way up! Try it for yourself, and let us know what you think of it!