Dale Earnhardt Jr. Riding Around On A Pink Power Wheels Jeep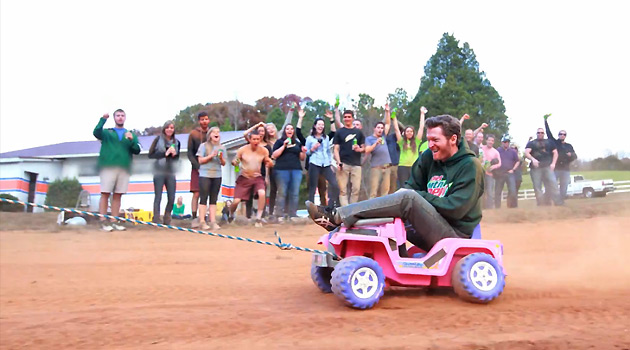 Dale Earnhardt Jr., who just yesterday received NASCAR's Most Popular Driver Award for a record-breaking 11th consecutive year, recently teamed up with Mountain Dew and thrill-seeking YouTube star Devin Super Tramp to create an exciting new video called Cardboard Rodeo.
Devin traveled to Dale Jr.'s Dirty Mo Acres in North Carolina, where he proceeded to recklessly tow people at high speeds on pieces of cardboard, a plastic bin, and a hot pink Power Wheels Jeep!
This is one video you've got to see for yourself, check it out: