Mtn Dew Black Label: A Deeper Darker Dew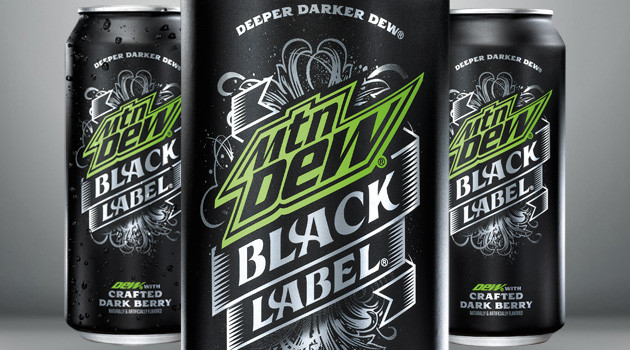 This fall, PepsiCo is unveiling a whole new side of Mountain Dew with the release of Mtn Dew Black Label, a deeper darker Dew. Designed for those special times when Dew drinkers want to unwind with a touch of class, Mtn Dew Black Label is made with real sugar and crafted with dark berry flavor and herbal bitters, giving Dew drinkers a taste of the high life.
Students are getting the first chance to try Mtn Dew Black Label, with an initial product launch at on-campus retailers at approximately 600 colleges and universities this fall, with a national launch planned for 2016.
Our friends at Mountain Dew were nice enough to send us a few cans to try out for ourselves, and I'm totally digging it.. Maybe not as much as my beloved DEWshine, but a close second for sure, and I'll definitely be stocking up the Guys Gab fridge with these bad boys.
If your school carries Mtn Dew Black Label, pick up a can or two before it's too late and see what you think of it. Trust me, you won't be disappointed!