Can Watching Too Much Porn Affect Your Performance?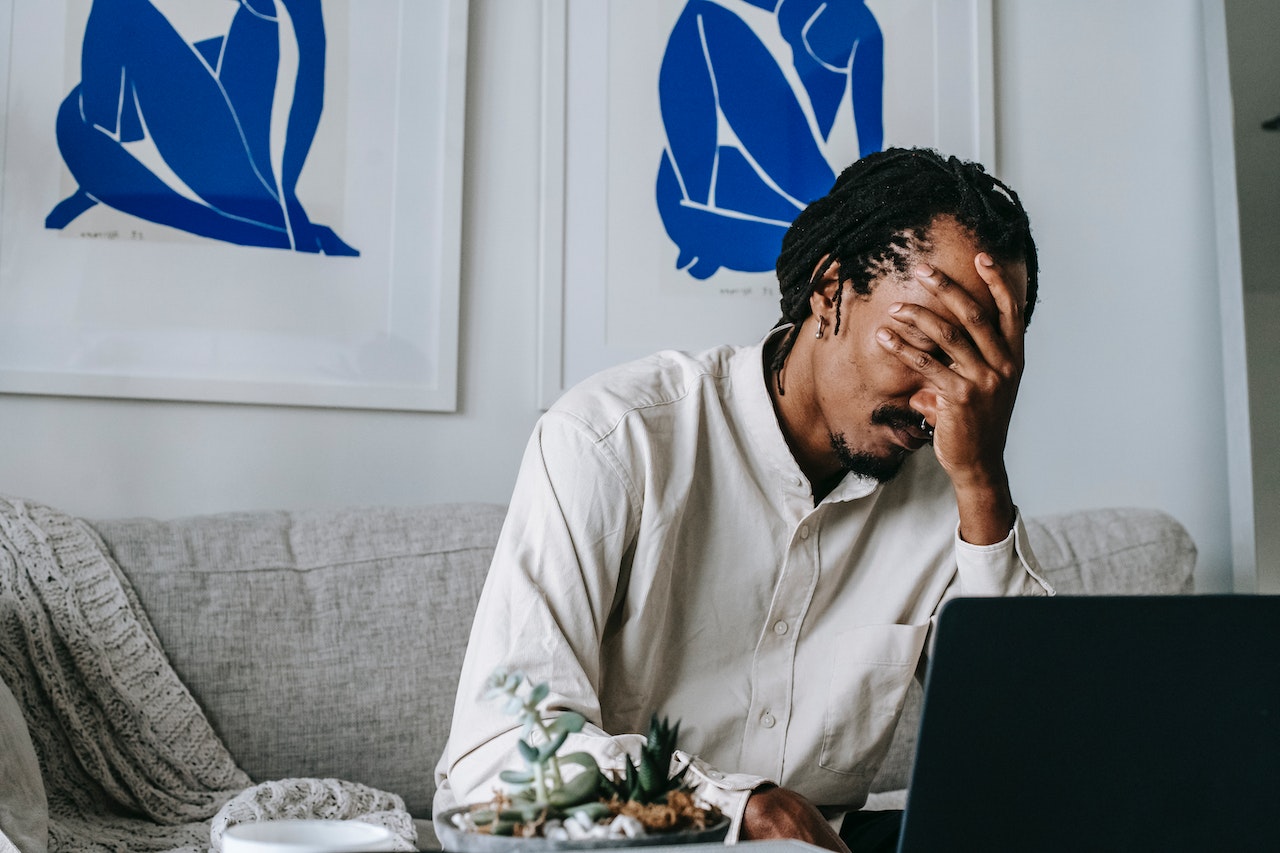 There is nothing wrong with watching pornography in general. For one, it helps provide you stimulation and benefits your sexual well-being. However, having too much of anything can bring adverse effects. That's also true with a pornography addiction.  In this post, we'll take a look at some of the effects of watching too much porn and how you can regulate this habit.
What Are the Negative Effects of Watching Too Much Porn?
As much as pornography acts provide a simulation of sexual activity, watching too much can affect your performance in bed and your general perception of sex and desire. 
While a link between porn and addiction has never been proven as of now, researchers point to a desensitizing effect among frequent porn viewers. This is a condition usually caused by compulsive sexual behavior in which a person is constantly looking for ways to gratify their sexual urges but fails to achieve satisfaction during sex.
According to an article on Everyday Health, excessive porn consumption can cause a person to build an increasing amount of sexual tolerance. This makes them take a longer time to develop excitement, decreasing their performance with their partner. There is even an increased risk of developing sexual dysfunctions and negative effects on your self-esteem.
If you feel you are no longer aroused by any video you see on a pornographic site, then you might have a problem with excessive porn consumption. Pornography is never wrong per se, but if you want to improve how you satisfy your partner and stay aroused throughout a night of lovemaking, then you might as well make changes to your lifestyle. 
How to Deal With a Porn Addiction
If you want to regulate your porn habits and accomplish a better sex life, you must deal with the problem head-on by:
1. Talking to your partner about it
Whether or not your partner knows about your problem with porn addiction, you must get them involved in addressing the problem. Especially if it's getting in the way of sex, your partner could suggest activities that will help you stay sexually active and depend less on pornography to achieve arousal. Try going on a date or travel to a remote location where you can spend an intimate night together. This can help you cut back from your porn consumption and refocus your energy on your relationship.
2. Cutting down on your streaming subscriptions
Have you subscribed to porn sites? Are you a frequent user of OnlyFans? if so, you may want to take a break from pornographic viewing by removing any bookmarks or tabs that link to your favorite porn sites. If you're paying for premium pornography, you will need to cancel Brazzers or other subscriptions. Take at least a week off from your pornography so you can detoxify your mind and body.
3. Living a healthier life
One way you can distract yourself from excessive porn viewing is through exercise. Not only does exercise help you limber up, but it can also boost your mood and enhance your self-confidence. More importantly, working out can also help reduce the risk of erectile dysfunction and enhance your appetite for sex. According to an article on Psychology Today, rigorous exercise can help produce hormones that will put you in the mood for sex.  Apart from that, it also alleviates stress and addresses performance anxiety. During your break from porn, take some time to pump iron so you are always ready for a night of lovemaking. 
4. Looking for the trigger
Oftentimes, the tendency to watch a pornographic video is triggered by numerous factors. These may range from work stress to boredom. Whichever the case, you will need to find the trigger so you will know how to avoid it or, at least, develop healthier coping mechanisms. You can try to create a plan that helps you identify what to do whenever your viewing habits are triggered. For instance, if you are mostly triggered by boredom, consider coming up with a daily schedule that keeps you occupied throughout the day. That way, you won't have enough space to watch pornography. 
5. Limiting your viewing sessions
Once you are in control of your viewing habits, you can come up with a schedule for watching porn. You don't need to abstain from porn. It's just a matter of regulating your viewing habits to certain times of the week or month. By instilling self-discipline, you can still achieve a healthier sex life without relying too much on images. 
Watching porn is a healthy way of releasing sexual tension, but it can lead to problems that may affect your relationship. Consider these tips and put your desire for sex under control.