Carnival's Newest Ship 'Mardi Gras' Will Include First Roller Coaster At Sea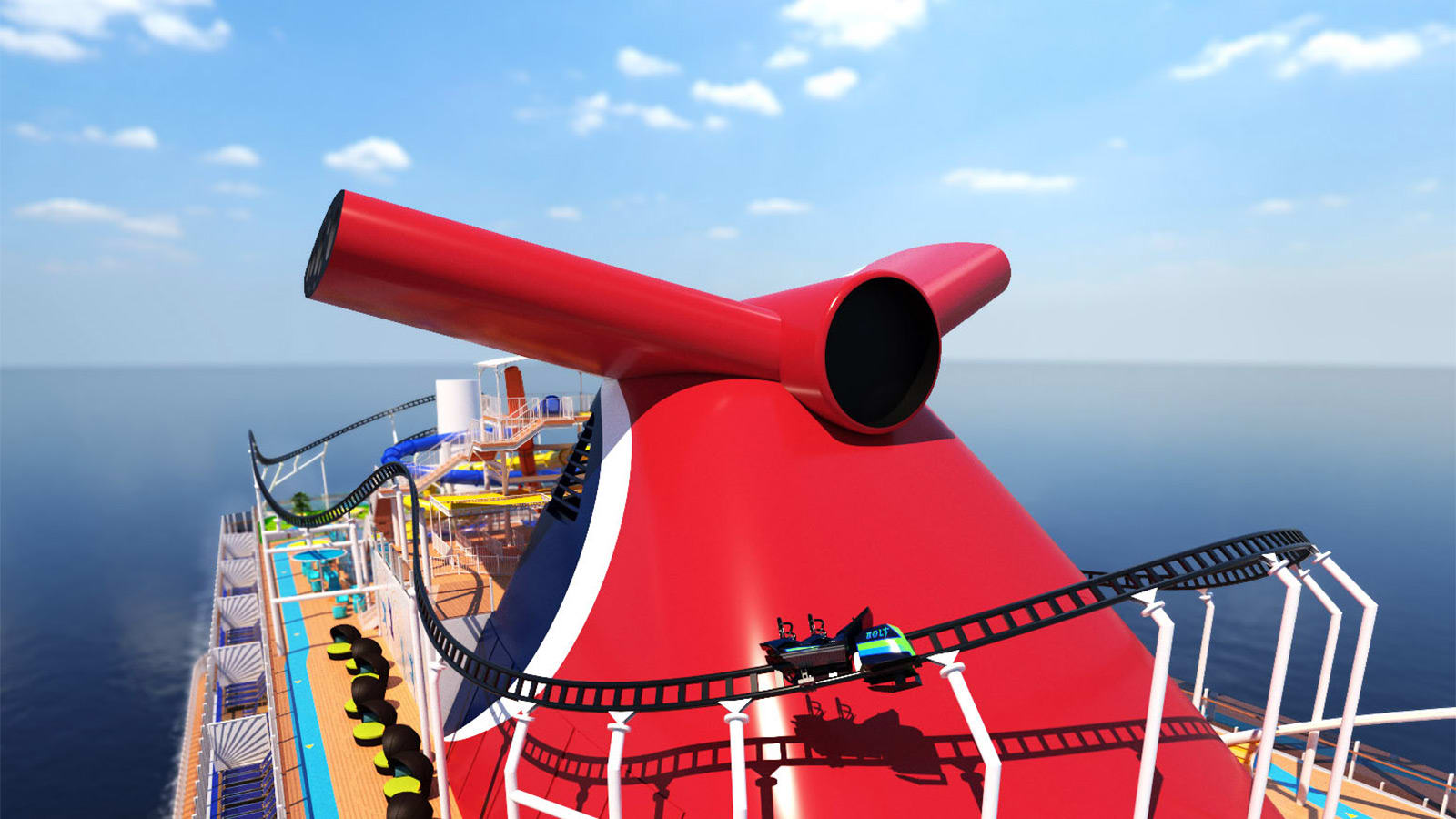 As you've probably notice, cruise ships are getting larger and larger, and they're packing them with over-the-top features in hopes of luring you to their megaships. Carnival, Norwegian and Royal Caribbean have all been doing this, with attractions like rock climbing walls, ice skating rinks, surf simulators, zip lines, multi-story water slides, and even go-karting at sea.
Now, Carnival Cruise Line is looking to one-up the competition.. with a freaking roller coaster! That's right, the upcoming Carnival Mardi Gras, the cruise line's largest ship to date, is set to launch in 2020, and among the many firsts and exciting experiences is the BOLT: Ultimate Sea Coaster, the first-ever roller coaster at sea.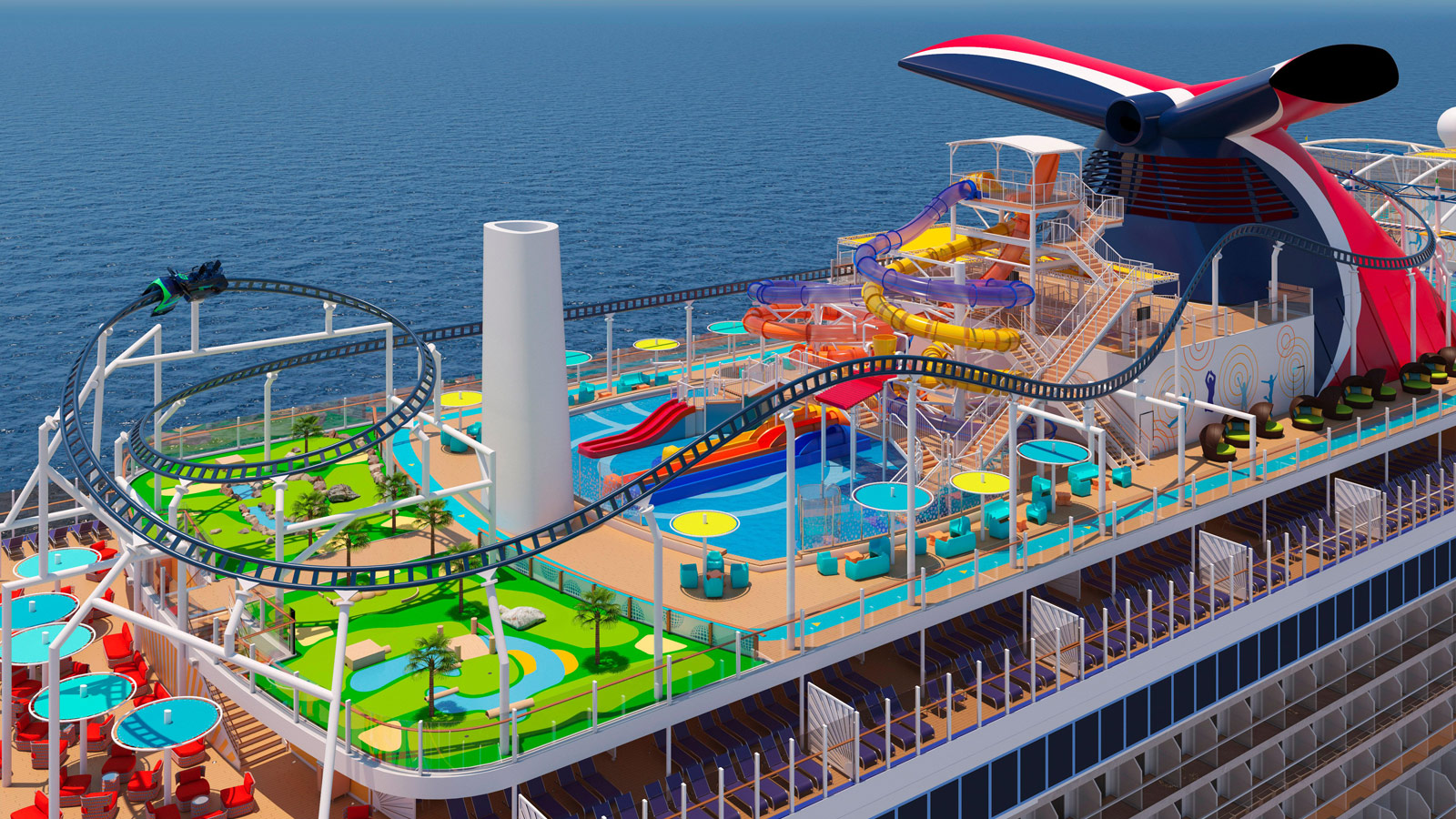 The electric BOLT "sea coaster" is an open-air thrill ride inn which riders speed along an 800-foot-long track, featuring twists, turns and drops as riders reach speeds of nearly 40 miles per hour. Along the way, they'll ascend almost 190 feet high (providing riders with dramatic 360° views of the ship's surroundings), before descending into the cruise inner's iconic funnel.
Perhaps the coolest part of the ride is that guests can control the speed of their cars via a gas pedal, with race times posted at the end of each ride. Riders will also have their photo taken during the ride, because it wouldn't be a cruise without a photo opp. Sounds like a blast, but make sure you ride it before lunch, unless you want to risk blowing chunks.
"BOLT will continue the tradition of Carnival providing exciting new ways for our guests to 'Choose Fun.' We are so thrilled to introduce this one-of-a-kind, game-changing, exhilarating attraction — our guests are going to love it," Carnival Cruise Line president Christine Duffy said in a statement.
I don't know about you, but I'm loving the fact that cruise lines continue to push the envelope of what's possible on a cruise ship. On my first Carnival cruise back in 1997 on the Fantasy, we thought mini golf on a cruise ship was something else. Now they're taking innovation to new heights on Mardi Gras.. literally.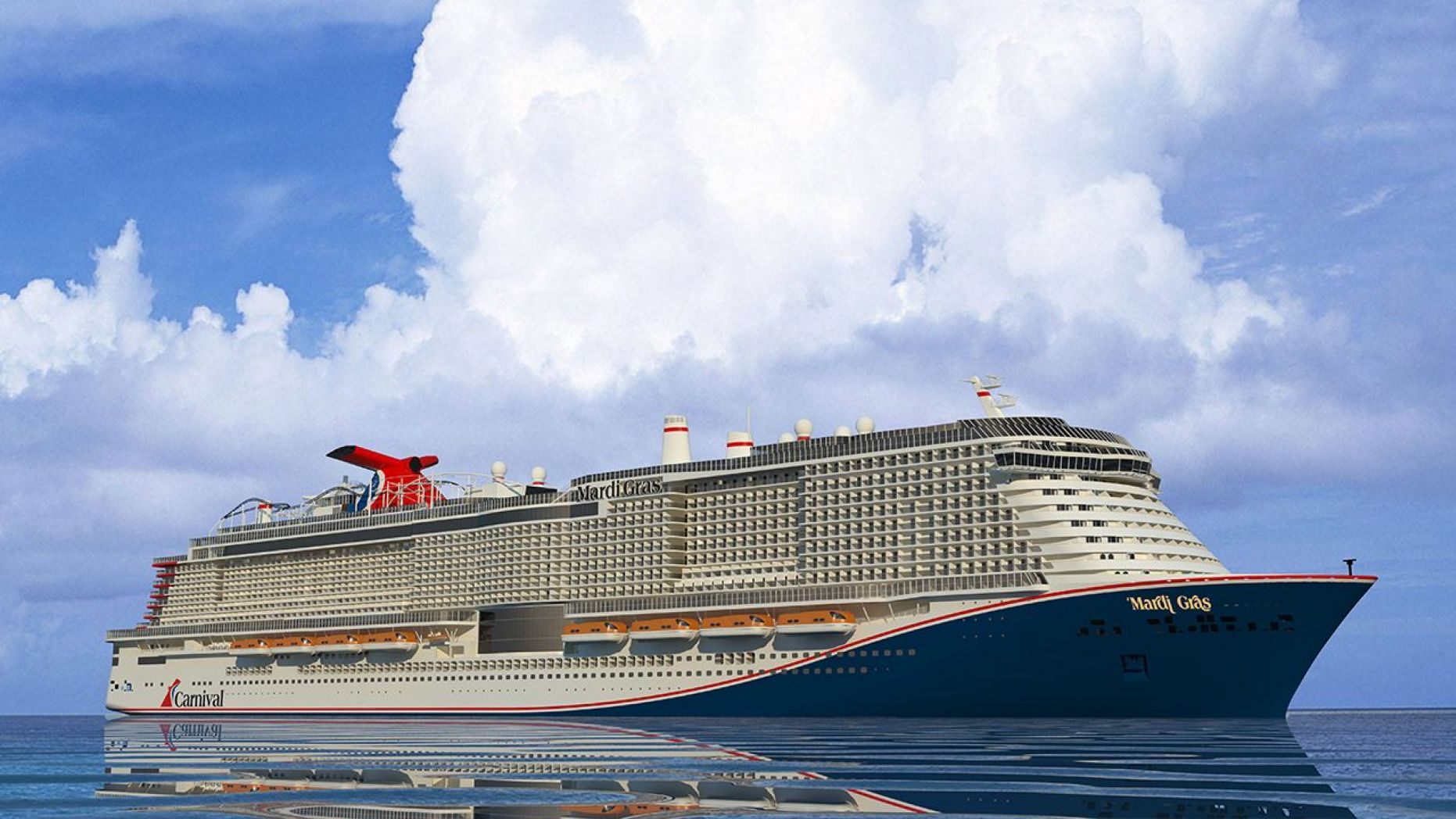 The Carnival Mardi Gras is scheduled to set sail in 2020, leaving from Port Canaveral, Florida and visiting Eastern Caribbean (San Juan, Amber Cove, Grand Turk) and Western Caribbean (Cozumel, Costa Maya, Mahogany Bay) ports on alternate weeks.
What do you think about a roller coaster on a cruise?
Photo credit: Carnival Cruise Line