Titanic II To Make Maiden Voyage In 2022, Following The Same Route As The Original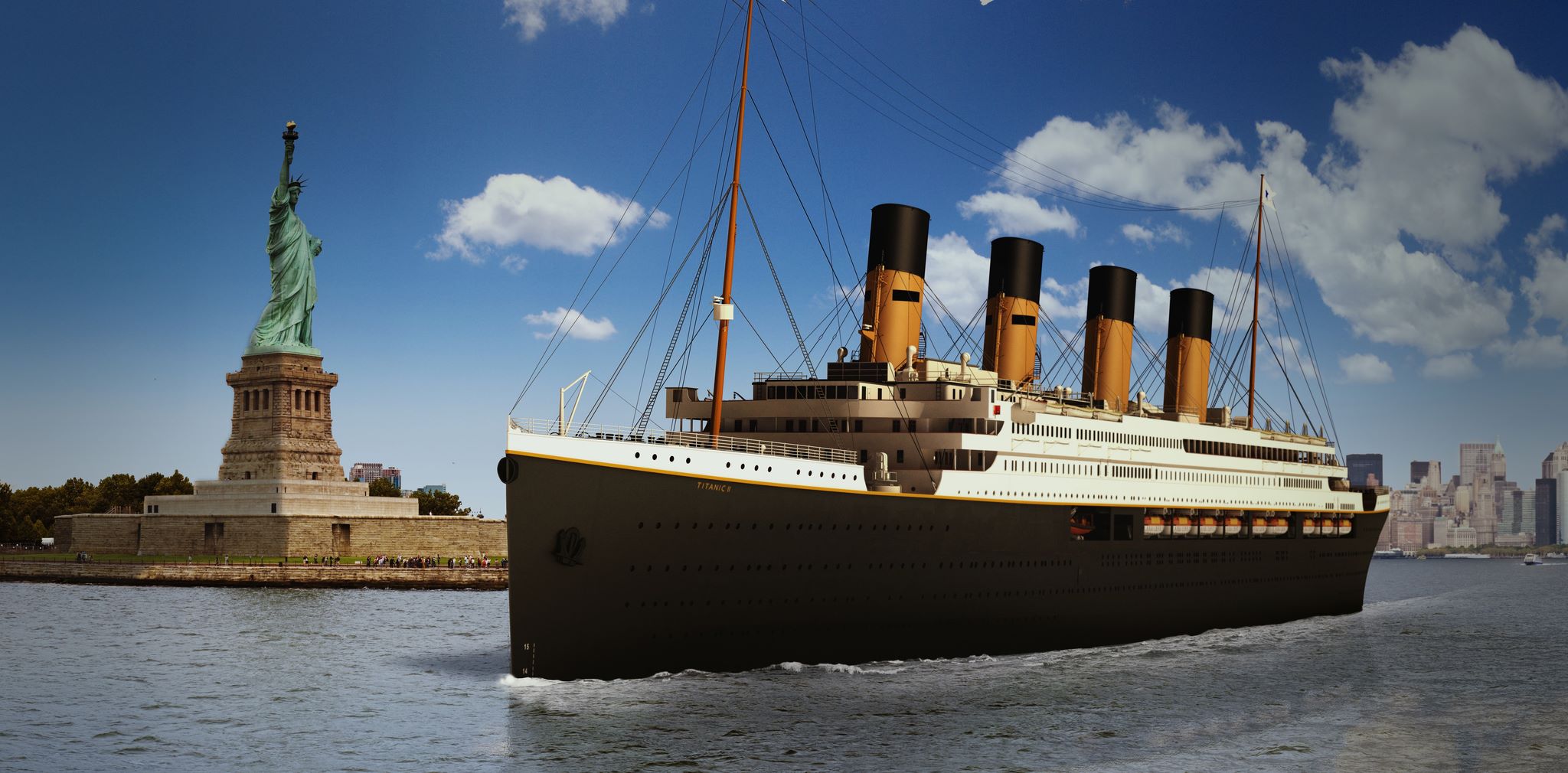 It's been more than 100 years since the RMS Titanic's maiden (and only) voyage, which ended tragically when the ship struck an iceberg, sinking in the icy North Atlantic and killing nearly two thirds of those on board.
Back in 2012, Australian billionaire Clive Palmer announced to the world that he was building a replica of the Titanic, and people from around the world expressed interest in sailing on the ship. After some delays due to financial constraints, work on the Titanic II has now resumed, with plans for its first voyage in 2022.
As with the original ship, the Titanic II will welcome 2,400 passengers and 900 crew members, almost the exact same number of each on board the boat that sank in 1912. But fear not, as the new ship will have modern navigation and safety technology.. and plenty of lifeboats.
The Titanic II will set sail on a two-week maiden voyage from Dubai to Southampton. From there, the vessel will then follow the historic route of the original Titanic between England and New York, before going on to host worldwide cruises. As you can imagine, there will be plenty of people standing on the edge of the ship shouting "I'm king of the world!"
"The ship will follow the original journey, carrying passengers from Southampton to New York, but she will also circumnavigate the globe, inspiring and enchanting people while attracting unrivaled attention, intrigue, and mystery in every port she visits," the Blue Star Line's chairman Clive Palmer said.
No word yet on how much tickets will go for, but there will be three classes of cabins, and there's even a package where guests can sample all three classes of service during a single voyage. Sounds like a fun time.. you know, assuming you're not superstitious.
What do you say, would you board a modern-day version of the Titanic?