Check Out The Trailer For FOX's New Series "Gotham"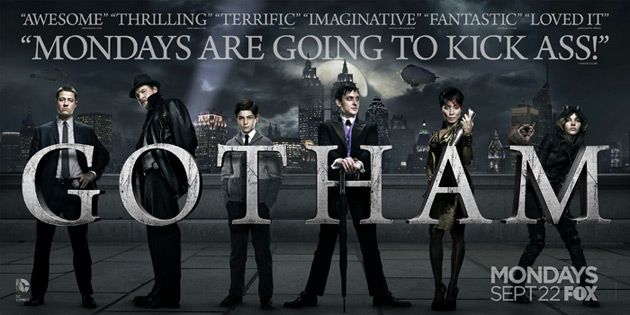 Have you seen the trailer for FOX's upcoming series Gotham? "Gotham" tells the origin stories of Gotham City, giving fans of the storied Batman franchise a rich back story to the iconic villains that everyone knows and loves. You'll learn more about your favorite DC Entertainment super-villains and vigilantes through this entirely new chapter that has never been told before.
"Gotham" follows one cop's rise through a dangerously corrupt city teetering between good and evil, and it chronicles the birth of one of the most popular super heroes of our time. The series is brought to us from executive producer/writer Bruno Heller ("The Mentalist," "Rome"), and it's supported by an all-star cast that includes Ben McKenzie, Jada Pinkett Smith, and Donal Logue.
Tune-in to "Gotham" on Monday September 22 8/7c on FOX.