FOX Officially Cancels 'Almost Human'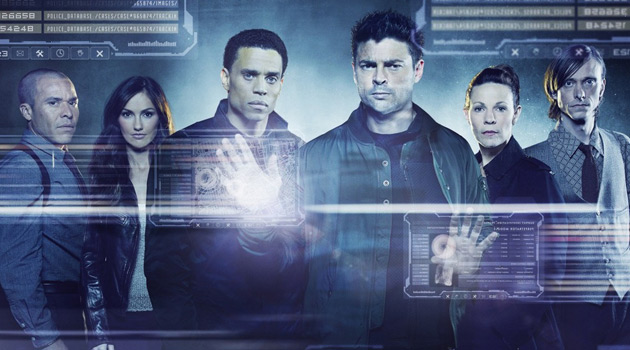 News of the Almost Human cancellation first broke yesterday evening on Deadline.com, and it's now been officially confirmed that the J.J. Abrams-produced drama will not be coming back next season. While I was personally a big fan of the show, I can't say that the news really surprises me.
Why? Because FOX has always struggled with the Monday night timeslot, and a number of quality shows that have aired in that block have gotten the axe prematurely. Cases in point: Terra Nova, Chicago Code, The Mob Doctor, Lie To Me, the list goes on and on.
It's gotten to the point that I generally don't watch new shows on FOX anymore because of how quickly they cancel shows that don't find an immediate audience. But after hearing good reviews for Almost Human, I caved in and started watching it, and I quite enjoyed it!
Of course, you could see the writing on the wall early on. There were occasional preemptions and an erratic air schedule in December and January. And yet despite all this, Almost Human averaged a very respectable 6.2 million viewers and a 1.9 rating among adults 18-49 for its season, along with a solid DVR bump.
But unfortunately that wasn't enough to save this sci-fi drama. What really blows my mind is that a POS show like Rake is still "on the bubble" (even after moving the show to Saturday for it's final two episodes), while a quality show like Almost Human already got the axe. It just boggles the mind.
Will you miss Almost Human?